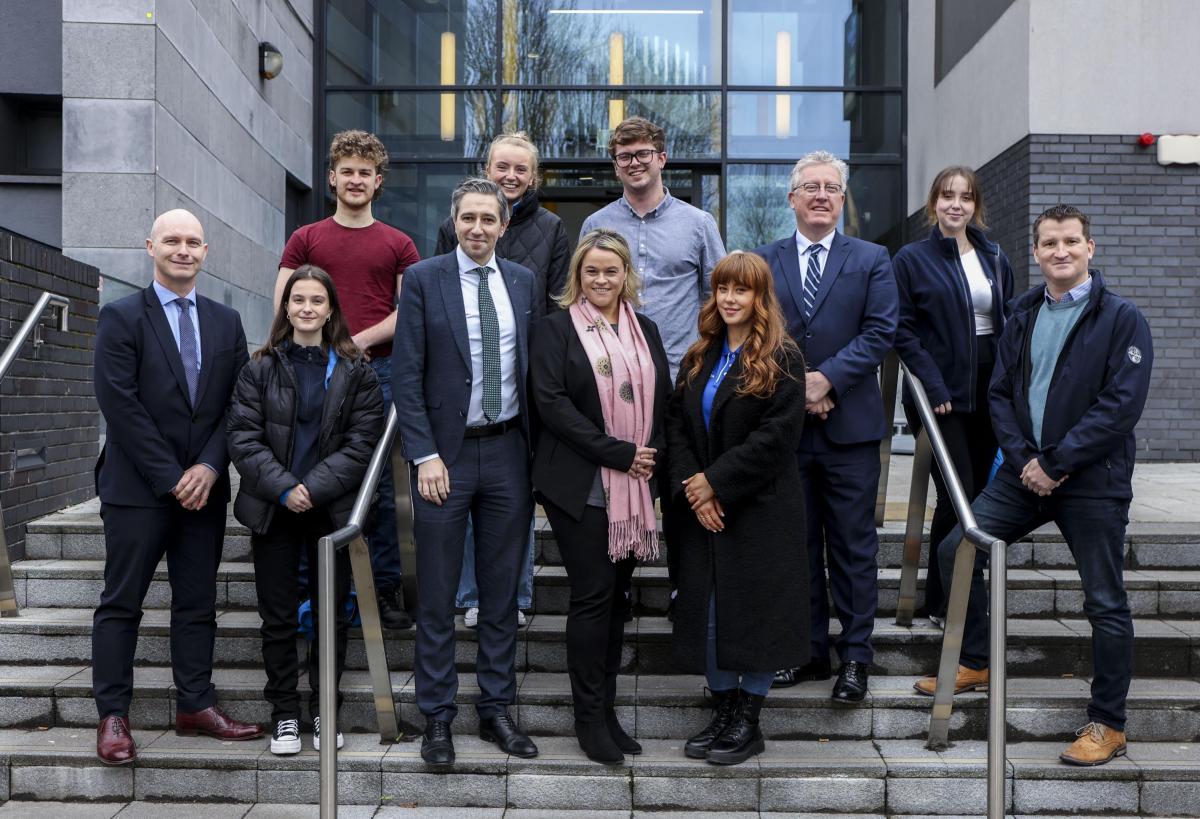 State investment of more than €40 million to support the delivery of 405 student accommodation beds in DCU
Prof Daire Keogh, President of Dublin City University said
"Dublin City University warmly welcomes this major investment by the government, which enables us to press ahead with ambitious plans to construct accommodation for an additional 405 students on our Glasnevin campus.

This construction of purpose-built, on-campus accommodation will alleviate the pressures on students and free up housing and support the Housing for All policy. Critically, the government's investment will deliver affordable accommodation and reduce economic barriers to a world class education at DCU.

We are grateful to Minister Harris for his determined leadership on this issue and hope that this project will provide a model for similar housing solutions on Higher Education campuses nationally."
Speaking today, Minister Harris said
"At the heart of this policy is a commitment to deliver more student accommodation.

This is a policy departure for the State but we firmly believe an investment in student  accommodation is an investment in our young people. By increasing the number of beds available, we are helping more people access accommodation and also helping to relieve some of the pressures in the housing market.

 I really want to thank the President of DCU Daire Keogh and his team for their commitment and for working with us to provide this project. This follows similar success with University of Limerick, University of  Galway and Maynooth University. 

 And we will continue to work with others to get these projects over the line and delivering for the higher education sector. My Department and I are working on a strategic policy methodology for state supported student accommodation provision which I will update Government on by the end of Q2, 2023.

This policy approach will acknowledge the importance of appropriate supply and affordability of student accommodation for our higher education sector in meeting the increasing student numbers and realising the commitment of Government as set out in Housing for All."
 Commenting on the announcement, Declan Raftery, Chief Operations Officer in Dublin City University said 
"The university has planning permission for 1240 beds but the escalating costs of construction over the past three years has resulted in the development of affordable on-campus accommodation simply not being viable in the absence of support from Government.

The partnership with Minister Harris and his officials in DFHERIS has enabled the development of an innovative approach that will enable the construction of 405 on-campus student beds on our DCU Glasnevin campus.  

This approach involves grant support of €40m from Government in addition to direct capital investment by the University in conjunction with 40% loan finance. The university will be providing on-going annual subvention to ensure the new beds are as affordable as possible for students and their families. There will also be a discounted rate available to SUSI grant recipients for a portion of the new capacity."