School of Policy & Practice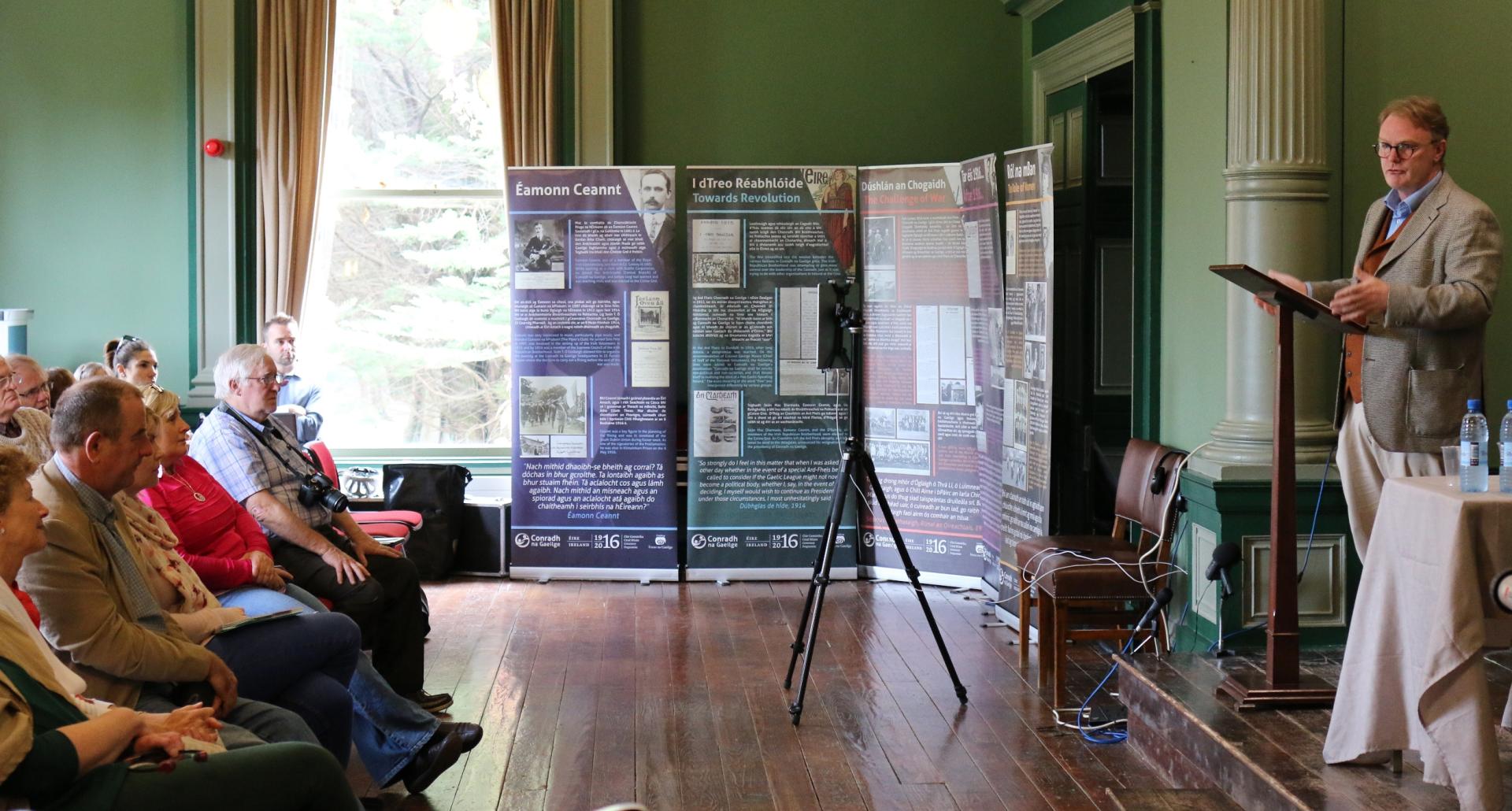 Below Image
Brendan Walsh addresses Patrick Pearse seminar
Dr Brendan Walsh was an invited speaker at the recent "Patrick Pearse, Educator" seminar at the Pearse Museum, Rathfarnham, Co. Dublin. Please see the following link for details. http://pearsemuseum.ie/event/padraig-mac-piarais-oide-patrick-pearse-educator/?instance_id=79

Dr Walsh is the author of a number of articles on Pearse and Boy Republic: Patrick Pearse and Radical Education (History Press, 2014). At a recent talk on Pearse as an educationalist the President of Ireland, Michael D. Higgins, cited Dr Walsh's work on the progressive nature of Pearse's work:
"The scholars who have studied Pearse's educational work, such as Séamas O'Buachalla, or, more recently, Brendan Walsh and Elaine Sisson, have all highlighted Pearse's commitment to a child-centred education, whereby each pupil is encouraged to develop the best of his or her unique potential. Pearse was virulent in his denunciation of the repressive spirit of Ireland's Intermediate system, which, in his view, crushed the individuality of pupils by imposing on them a brutal discipline, a narrow curriculum and a rigid, results-oriented, system of examination"
For the full text of President Higgins' please click on the link below:
http://www.president.ie/en/media-library/speeches/speech-at-a-state-ceremonial-event-in-honour-of-patrick-pearse-and-the-iris