School of Policy & Practice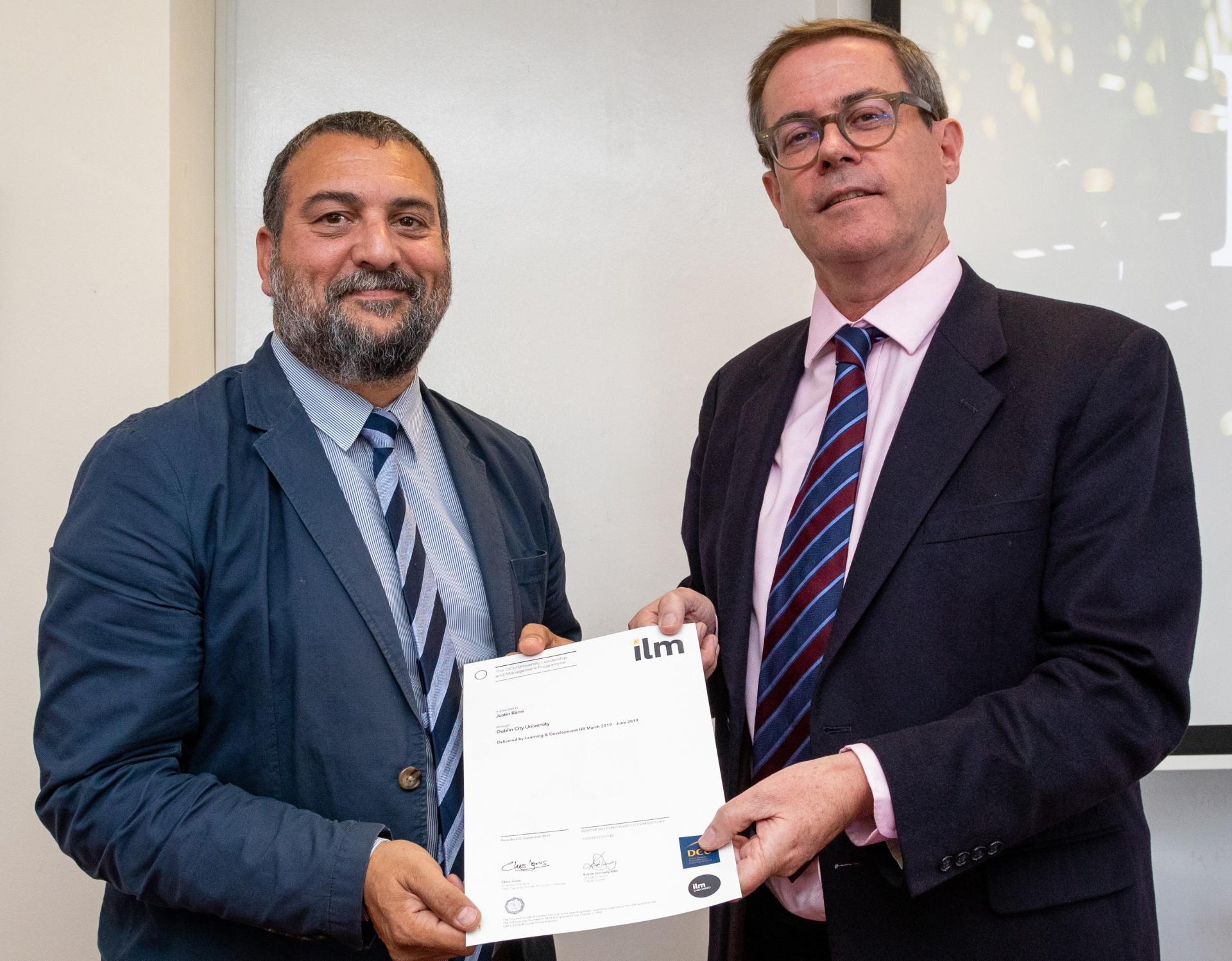 Dr Justin Rami graduates from the University Leadership and Management Programme
HR Learning and Development are delighted to congratulate our latest University Leadership and Management class who graduated on Wednesday 18th September 2019. The Faculty of Education's Associate Dean for Teaching & Learning Dr Justin Rami from the School of Policy & Practice was one of this year's graduates from the international programme.
This blended learning programme of six online sessions and five highly interactive workshops are accredited by the Institute of Leadership and Management which is recognised worldwide. 26 participants representing units, schools and faculties from right across the university gained an appreciation of management and leadership in a university context. In addition, participants gained greater insight into how and why appropriate leadership and management promotes collegiality, builds trust, and improves motivation and accountability.
An information session on the ULM 2020 programme will be held on Wednesday 5thFebruary from 1-2pm. If you would like to attend this information session, please email learning.development@dcu.ieto reserve your place. Further information on the ULM programme is available at https://www.dcu.ie/hr/training/ULM.shtml and by contacting susan.hawkins@dcu.ie.