Primary Department
School of Policy & Practice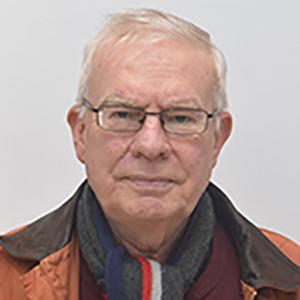 Phone number:
Email Address
gerry.mcnamara@dcu.ie
Campus
St Patrick's Campus
Academic biography
Dr. Gerry McNamara is Professor of Educational Evaluation at the School of Policy and Practice, DCU Institute of Education. He is Director of the University Designated Research Centre, EQI, the Centre for the study of Quality, Evaluation and Inspection in Education and a member of the Centre for Culturally Responsive Evaluation and Assessment at the University of Illinois at Urbana Champaign. From 1997-2007 he was Head of the School of Education Studies, DCU. He founded and was course director of the Doctorate in Education , a taught doctoral programme in the field of educational leadership and evaluation.
Gerry is a specialist in educational evaluation and has planned and led many major evaluations at home and abroad, working for, among others, the Dept. of Education and Science, the National Centre for Guidance in Education, Leargas, the Equality Authority of Ireland, the European Commission, and the United Nations Development Programme. Gerry was a member of the Teaching Council of Ireland (2001/2002, 2004-2006),a co-founder of the Irish Evaluation Network, (2000) and was a member of the Council of the British Educational Leadership, Management and Administration Society, (BELMAS) from 2008-2012.
Current Funded Research Projects
Research interests
Educational Evaluation, Research Methods in Education, Culturally Responsive Evaluation and Assessment. Education and Training Policy, Leadership in Education.