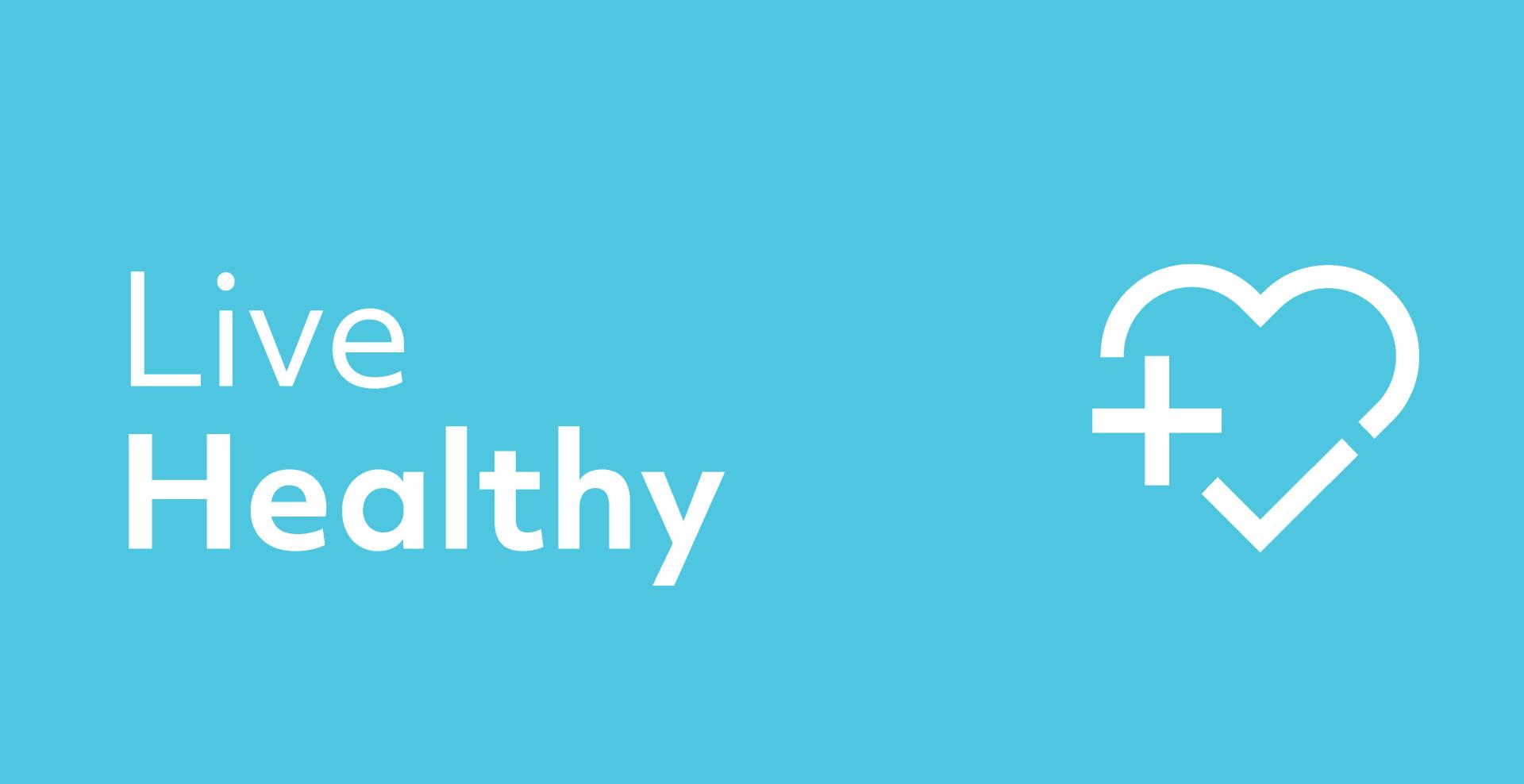 live healthy
Live Healthy
Alcohol
DCU recognises the place of moderate alcohol consumption and considers it important to support an environment which promotes a sensible attitude towards alcohol. The University also recognises the potential of alcohol abuse and overuse to adversely affect students' well-being, academic achievement and lifestyle. Alcohol is by far the most commonly used and abused drug in Ireland. It is a depressant drug that slows down function of the body both mental and physical. Alcohol exaggerates mood; if you were feeling down, aggressive or hyper before, this will probably only be magnified once you start drinking. Adopting sensible drinking and low risk drinking means a healthier and safer campus and learning environment for all students. Here are some of our top tips and support services to improve your health literacy around alcohol. We would encourage you to use these resources and tools to reflect on your own drinking patterns so you can enjoy the benefits and minimise potential problems.
What is a standard drink & recommended weekly guidelines?
The Health Service Executive (HSE) of Ireland has guidelines for a standard drink in Ireland. A standard drink has about 10 grams of pure alcohol in it. Here are some examples of a standard drink.
A pub measure of spirits (35.5ml)
A small glass of wine (12.5% volume)
A half pint of normal beer
An alcopop (275ml bottle)
A bottle of wine at 12.5% alcohol contains about seven standard drinks.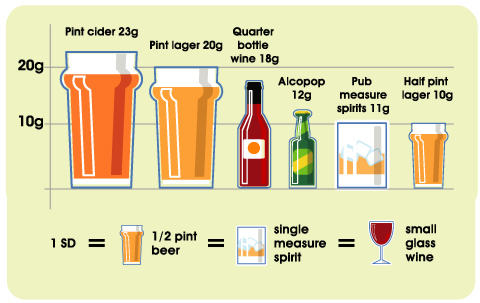 Recommended weekly guidelines
The Health Service Executive has also defined the low risk weekly guidelines for adults as:
up to 11 standard drinks in a week for women
up to 17 standard drinks in a week for men.
It is important to note that no amount of alcohol is 'safe' and alcohol can be harmful to your physical and mental health. The HSE recommend that drinks should be spaced out over the week, not consumed in one sitting. Drinking more than the safe levels may cause harm. Remember, drinks measures are not always the same. What you get in a pub and what you pour for yourself could be very different. These weekly limits do not apply to teenagers or to people who are pregnant, ill, run-down or on medication. It is also healthier for teenagers not to drink alcohol.
Sensible Drinking & Strategies for Safety
Here are some tips on how you can drink less alcohol and drink alcohol sensibly*
Don't drink alcohol at home before you go out
Buy smaller drinks – have a glass instead of a pint, a single instead of a double
Leave your glass down between sips
Wait a while before getting another drink
Have a glass of water or try some alcohol free beers, larger or cocktails in between alcoholic drinks
Occupy yourself – play pool, dance, chat
Try not to get into rounds – or if you can't avoid a round buy yourself a non alcoholic drink when it is your turn
Don't play drinking games
Make sure you eat before you drink alcohol
Know your limits. If you are honest, you know the point where you start to lose control, or behave differently because of alcohol. Your main target should be not to have more than this
*Source: HSE Your Drinking website
DCU Student Alcohol Policy
The DCU Student Alcohol Policy adheres to the guidelines contained in the National Alcohol Policy (1996) and was formulated and adopted by DCU in 2011. The policy was reviewed and updated in January 2017 by the DCU REACT Committee. The abuse of alcohol respects no boundary of gender, status and occupation and the policy applies equally to all students without discrimination.
The DCU Student Alcohol Policy is available here.
Responding to Excessive Alcohol Consumption in Third Level project (REACT)
DCU is part of the National Responding to Excessive Alcohol Consumption in Third Level project (REACT). The goal of REACT is to deliver an award and accreditation Scheme in the third- level sector that would recognise and reward an institution's efforts to reduce alcohol-related harm amongst its students. The scheme has been developed following a rigorous review of previous efforts to reduce excessive alcohol consumption across 3rd level institutions. It includes a comprehensive range of evidence-based action points which have been designed to tackle harmful drinking amongst students'. In total, the REACT Award has eight mandatory and eighteen optional action points. These action points include training relevant staff in brief intervention, implementing a student alcohol policy and setting up a dedicated REACT steering committee in order to implement the programme. Optional action points include providing alcohol-free accommodation and social spaces for students as well as providing late-night transport to student accommodation. Thsi project is also supported by a national survey of which over 500 DCU students participated in December 2016.
DCU is striving to establish frameworks, good practice and individual and environmental interventions to reduce alcohol related harm among students. REACT is a joint initiative between the Union of Students in Ireland (USI), the Irish Student Health Association (ISHA), UCC Health Matters and colleges and universities in Ireland.
How to recognise when alcohol becomes a problem
Alcoholism is the dependent relationship of a person to alcohol in expectation of a rewarding experience. Psychological, cultural, religious and social factors may affect both the patterns of alcohol use and the likelihood that alcohol problems will develop. The manner of the development of alcohol dependence varies from person to person in terms of the duration and pattern of alcohol use, the order of the appearance of symptoms, the extent of physical addiction and complications.
Drinking may be a part of student social life. What is important is that each individual recognises how alcohol affects them - as it affects people differently - and takes responsibility for this. It is also important to recognise the signs of problem drinking in yourself and others. Some early signs of problem drinking include (Source HSE Your Drinking website)
drinking faster than everyone else
often drinking to cope with problems
not being able to stop drinking once you start
high tolerance of alcohol – you can drink a lot before you feel drunk
memory loss or blackouts
needing a drink first thing in the morning to get going
secretly doubling up or sneaking drinks
feeling guilty after drinking
For more information on the effects of alcohol and who to turn to if you or a friend needs help visit the DCU Counselling & Personal Development website.
On Campus Support Services
Counselling & Personal Development Service

This is a

professional, confidential and free service, which is available to all registered undergraduate and postgraduate DCU students.

Alcoholic Anonymous Meetings
Contact the Interfaith Centre for meeting dates here.
DCU Counselling Service Bibliotherapy
The use of books for therapeutic purposes is known as 'bibliotherapy' and is the term used to cover the use of self-help books addressing psychological and emotional issues and difficulties. DCU has a comprehsive bibliotherapy and a copy of each of the books is available in the DCU Library, Glasnevin Campus for reference. A full book list is availale here.
DCU E-Pub Alcohol Self Assessment

Have you ever considered how much alcohol you consume on a weekly basis and how alcohol may be affecting you? You can take the DCU e-PUB interactive survey to find out.

The e-PUB programme is a brief, confidential self-assessment that will provide you with accurate and detailed information about:

Your personal risk patterns
Your individual level of alcohol tolerance
Your unique family risk factors
Harm reduction strategies
Helpful resources at DCU and in the local community

The purpose of this programme is to help students who choose to drink to make informed decisions about their drinking. Even if you do not drink e-PUB will educate you on how friends and family may be affected by alcohol and how you can support them. The assessment takes about 20 minutes to complete.

Log on to e-PUB DCU by clicking here http://interwork.sdsu.edu/echeckup/epub/alc/coll/dcu

e-PUB programmes are personalised, evidence-based online behavior interventions developed by counsellors and psychologists at San Diego State University. They are currently in use in over 600 universities and institutions in 4 countries.

If you have questions about the e-PUB, please contact the DCU REACT Committee (Responding to Excessive Alcohol Consumption in Third Level) by e-mailing yvonne.mcgowan@dcu.ie
Off Campus Supports & Resources