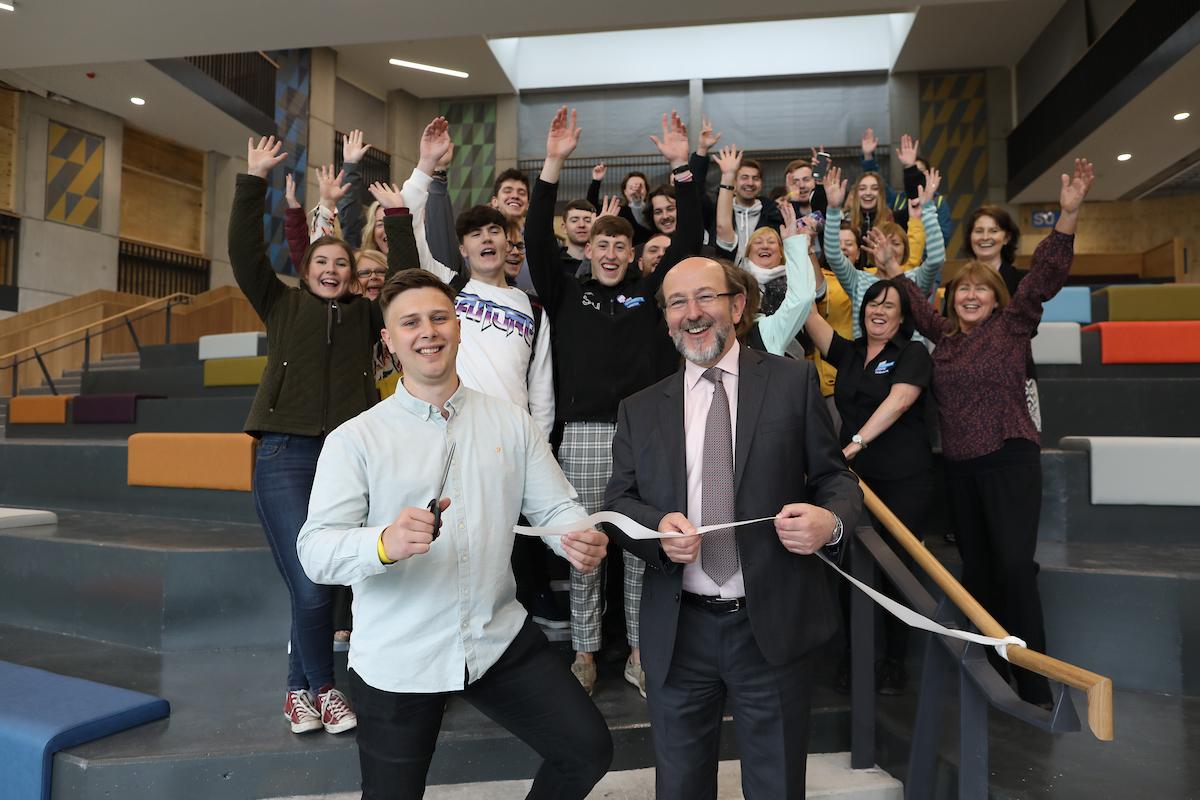 Below Image
17,000 students at DCU get new multi-million-euro state of the art student centre
Staff and students at Dublin City University were treated to a sneak peek of their new multi-million state of the art student centre which is due for completion this coming August.
President of Dublin City University Professor Brian MacCraith and outgoing Students Union President Niall Behan, along with staff and students were treated to a tour of the DCU Student Hub. The project is part of an extensive five-year €230 million Campus Development Plan of Dublin City University, Ireland's fastest growing university.
The Student Hub project, which commenced in February 2016 will provide an additional 3,7000m² of modern purpose built space with enhanced accessibility over three storeys for students' social, cultural, global engagement and entrepreneurial activities.
Once complete the student centre will be capable of holding over 3,500 users at maximum capacity and will cover over 7,000m².
Key features include:
Two sensory meeting booths
An entrepreneurship area for students work space, three meeting rooms and three quiet offices
A 400m² amphitheatre with capacity for over 450 guests
Seven hi-spec meeting rooms for DCU Clubs, Societies and Student Union (SU) as well as dedicated working space for use by DCU Clubs and Societies
Four multipurpose rooms for over 350 users at max capacity
A dedicated student venue called "The Hive"with maximum capacity of over 500 guests
DCU's first purpose designed gender neutral toilets on campus A purpose built radio station suite
Five retail outlets consisting of a bar, a convenience store, a hairdressers, a bookstore and a campus print
1,200m² of common area
Green roofs
Balcony and terrace space
Additionally to the construction of the new student centre, there is also the provision of new sports facilities, additional on-campus accommodation and 21st Century digital teaching spaces, all of which are being partially funded by a long term loan and bridging finance, with the remainder being provided by philanthropic donations, government grants, student contributions and funding from the university itself.