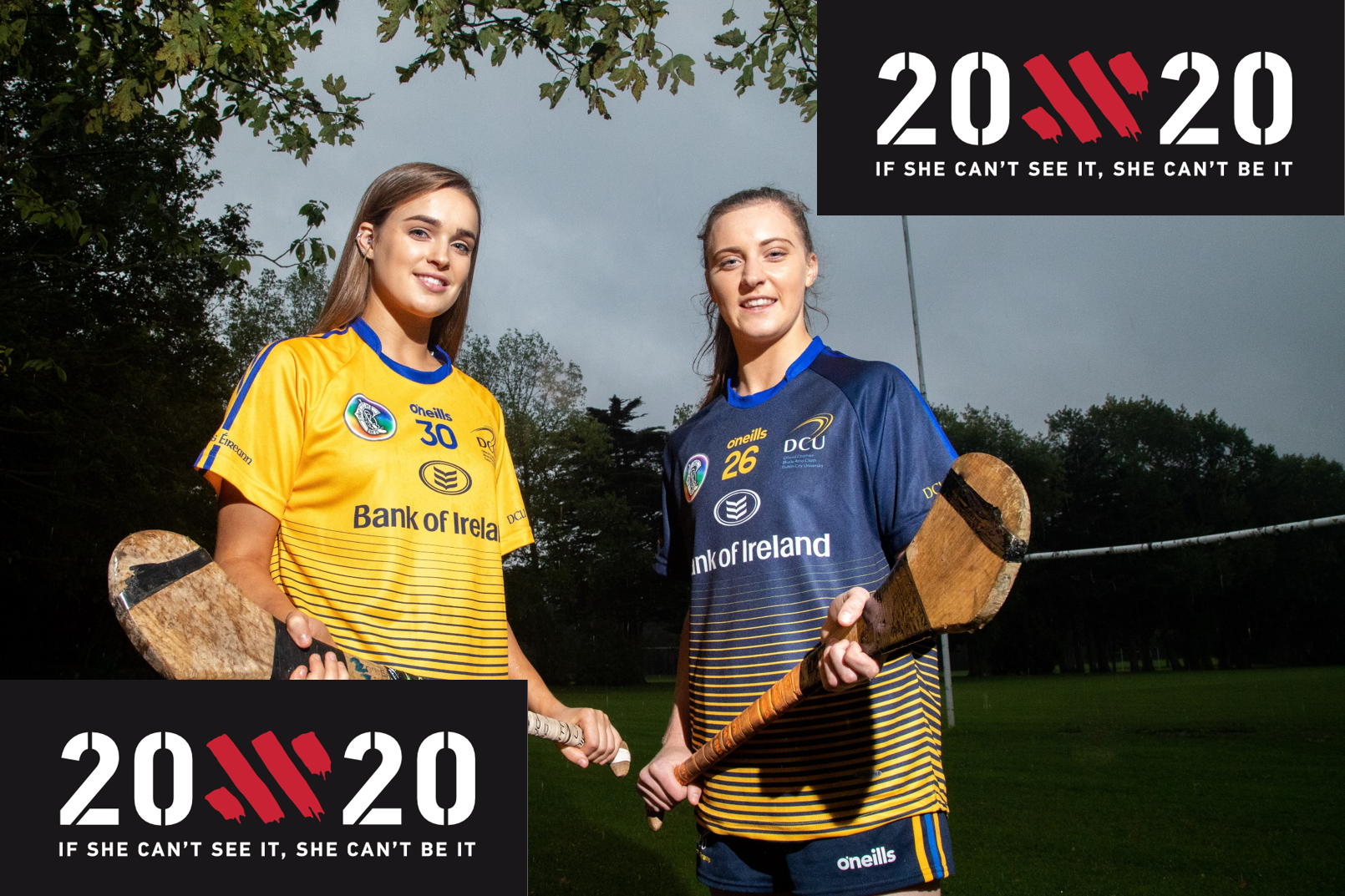 DCU Camogie star Ava Lynskey All-Ireland success with Galway
DCU Camogie star Ava Lynskey was part of the Galway panel that were crowned All-Ireland Senior champions last month.
It was a day of mixed emotions for the Ardrahan player however, as she was also part of the side that lost out to Westmeath in the Intermediate decider earlier in the day.
Lynskey used the term bittersweet when describing the All-Ireland final day.
"I suppose if you were talking to any of the girls the word they'd use is bittersweet. The day itself, you go up to Croke Park and you're training all year with a goal in mind and when the goal is so close and then for you to just miss out by inches, it's just the small margins really.
"You have the seniors winning then so at least you're celebrating something and it does give you a lift then again.
"It is a winning feeling at the end of the day but you also have the loss on the back of your mind so you just have to put that aside and know that you're going to regroup and you're going to get their again and just celebrate with the seniors. You have a victory so it's brilliant.
"It's bittersweet and you're always going to support the other girls. At the end of the day you've an All-Ireland senior medal, it's the highest achievement in Camogie so you can't not be happy.
"We went out and we celebrated and we had a great time. We just know with Intermediates it's another day and we'll get there again and we'll try and drive it on," Lynskey said.
Galway were cruising at half-time against Westmeath in the All-Ireland Intermediate final, as they held a 1-8 to 0-4 lead at the interval, with Lynskey scoring 1-1 from play in the first half.
She is still trying to figure out how they lost that game, but stated that complacency may have been a factor.
"I think we are still trying to work out where it all went wrong for us. I think maybe it was just Westmeath were hungrier in the second half. Maybe we let complacency set in at half-time with such a lead.
"We were seven points up at half-time. It looked like the deal was done and that we were on our way to becoming All-Ireland champions but at the end of the day Westmeath came out hungrier and I don't think anyone can take away the win from them. They came out strong and fighting and they got the win.
"Maybe at half time ourselves (we were complacent). We were all trying to rev each other up at half-time. It's the only thing I can put it down to myself.
"Maybe a small bit of complacency sitting in with the lead. We were unbeaten in the campaign. We beat Westmeath by a point in the group stages.
"We had never struggled with complacency but I think maybe we just let it set in ourselves with the day and the occasion that was with it," she said.
The two highlights of Lynskey's Camogie career to date have been winning the Galway Senior Camogie Championship with her club Ardrahan in 2018 and claiming an All-Ireland senior title with Galway.
"My sporting highlights would have to be a throw up between winning the county final with our club last year, clubs hit differently like, it's where you start off, it's where your beginnings are, where you're routes are.
"So winning that last year was definitely an all-time high for me. Then to go on and get an All-Ireland senior medal, it's unreal like, it's what everyone dreams of. They'd have to be the two highlights for me anyway," Lynskey said.
She is looking ahead to playing with the DCU camogie side in the Ashbourne Cup and feels there are plenty of talented players available for selection.
"I'm really looking forward to the Ashbourne Cup now. It's good to get back. It's with a different set of girls and when you're up here in college it keeps you on track so I'm really looking forward to it, especially last year when we got to the Ashbourne weekend and I know that was a huge thing for the college to get there.
"At the end of the day we only lost out to UL by eight points and that's what UCC lost out to them as well so there's nothing between teams and UL they've lost players and things like that. We've serious players coming in with the freshers and everything so we're all buzzing really," the Galway player said.