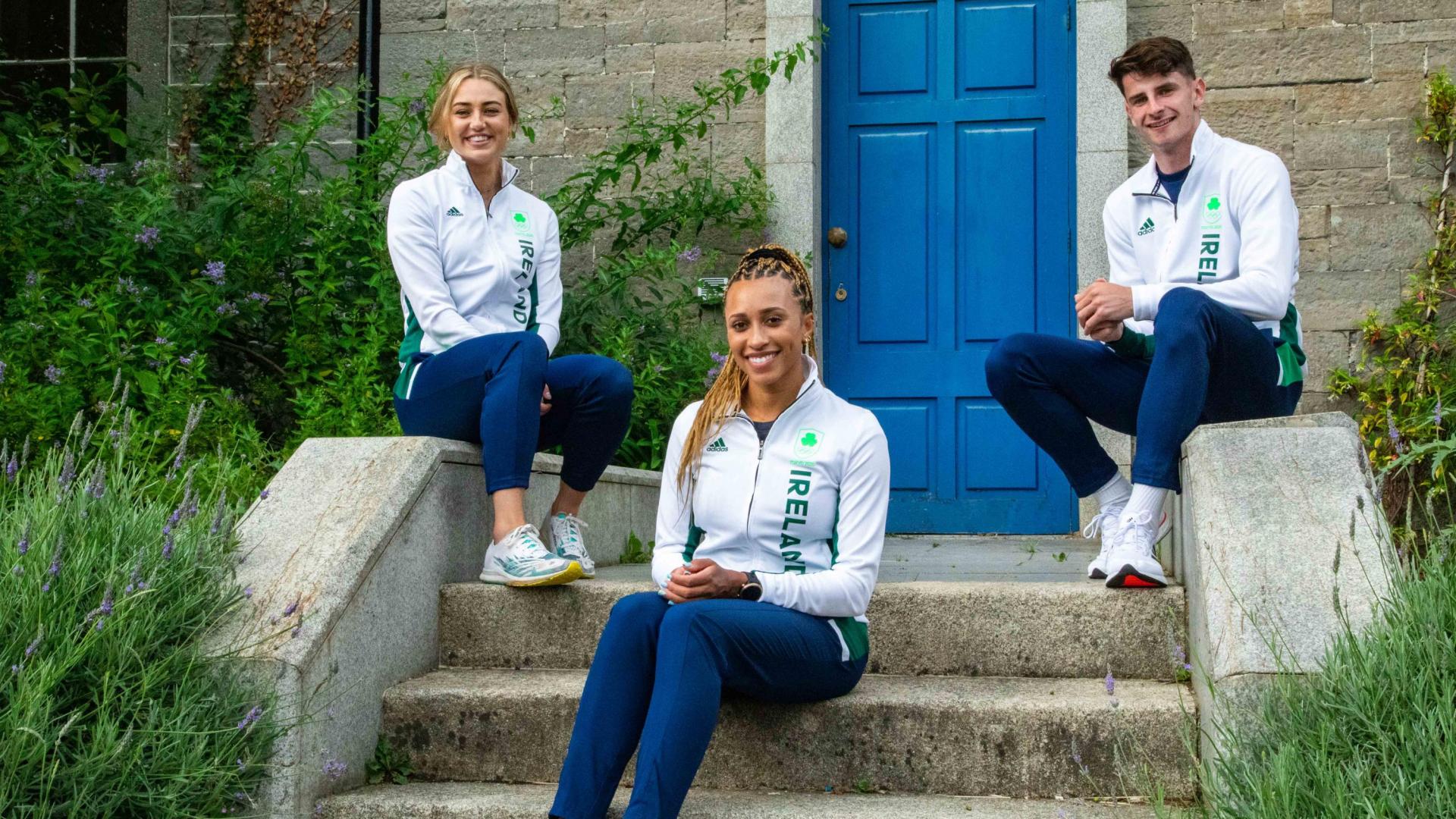 DCU Athletics Tokyo 2020 Qualifiers
Four DCU AC athletes to represent Ireland at the Olympics!
Four DCU AC members sporting, and life dreams will become reality in the next month when they step out onto the track at the Japan National in Tokyo donning the green vest to represent Ireland at 'The Greatest Show on Earth' - the Olympic Games. Years of hard work and dedication have culminated in Nadia Power, Andrew Coscoran, Sophie Becker and Cillin Greene receiving official confirmation this week that they have been selected for the Games which begin in just under two weeks' time.
Nadia Power has been selected in the 800m. Power finished in a strong world ranking position having banked several consistent performances on the European circuit over the last two years. The Marketing, Innovation and Technology student is coached by Enda Fitzpatrick and has an impressive PB of 2.01.01 (8th on Irish All-Time List) which was set last season and a time of 2.01.42 to her name this year. The heats of the 800m will be one of the first races of the athletics programme taking place between 1am and 4.30am (Irish Time) on Friday 30th of July. Set your alarm clocks!
Andrew Coscoran will compete over 1500m. Coscoran has been in tremendous form this season, making huge progress under the guidance of coach Feidhlim Kelly in Dublin Track Club. The Education and Training student has run PB's in both the 800m (1.46.61 – 13th on Irish All-Time List) and 1500m (3.35.66 – 9th on Irish All-Time list) in the past month and is the fastest Irishman over the latter distance in many years. The heats of the Men's 1500m get underway on Tuesday 3rd August somewhere between 1am and 4.30am (Irish Time).
Sophie Becker (Genetics and Cell Biology) and Cillin Greene (Law and Society) are both part of the Mixed 4x400m Relay squad. Becker and Greene, like Coscoran and Power have both been in the form of their lives recently having clocked PB's of 52.32s (5th on Irish All-Time list) and 46.18s (10th on Irish All-Time list) respectively this season. Both athletes are part of Jeremy Lyon's setup in the Dublin Sprint Club and all going to plan will be chosen in the final four athletes who will race (six in squad). The heats for the Mixed Relay will take place between 11am and 1pm (Irish Time) on Friday 30th July.
DCU Alumni Cliodhna Manning and Fionnuala McCormack have also secured their places on the plane to Tokyo. Manning is part of the Mixed Relay squad, while the ever-impressive McCormack will represent Ireland at yet another major championships, this time stepping up to the marathon. This will also be McCormack's fourth successive Olympics having competed in Beijing, London and Rio previously.
Head of DCU Athletics Paul Byrne paid tribute to the sacrifice and dedication of the athletes and described having four DCU Olympians from one sport as "enormous".
"To have one Olympian represent DCU would be huge, to have four Olympians from one sport is enormous. I couldn't be prouder of Andrew, Sophie, Cillin and Nadia. The sacrifices and hard work they have put in over the years, particularly over the last few months during the COVID-19 pandemic, have all paid off", Byrne said.
"They are fulfilling their dreams and they are a huge credit to the University, their chosen programmes of study, DCU Athletics Club, their coaches, friends, clubs, families and extended support networks. Everyone in DCU is fully behind our newest Olympians as well as our two alumni Olympians, Fionnuala and Cliodhna. We can't wait to see them tear up the track in Tokyo".
All members of DCU AC want to wish Nadia, Andrew, Sophie, Cillin, Cliodhna and Fionnuala all the best in Tokyo. We have no doubt they will do themselves, their families, coaches, clubs, and country proud on the biggest stage in athletics! #WeAreDCU
by Rory Cassidy DCU AC PRO