School of STEM Education, Innovation & Global Studies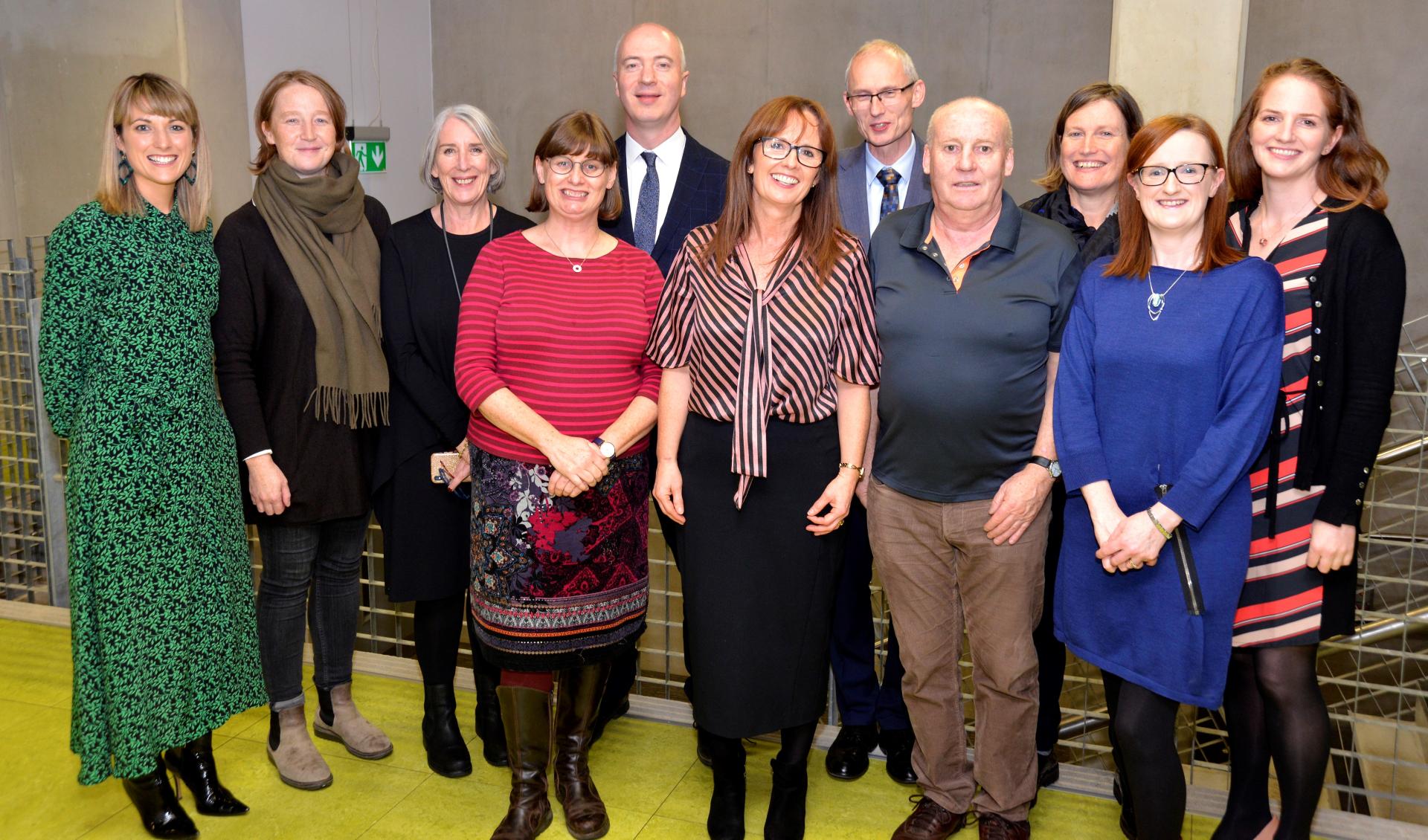 Irish Association for Primary Science Education Launch
Academics launch Irish Association for Primary Science Education at a Science Week event in the Institute of Education, DCU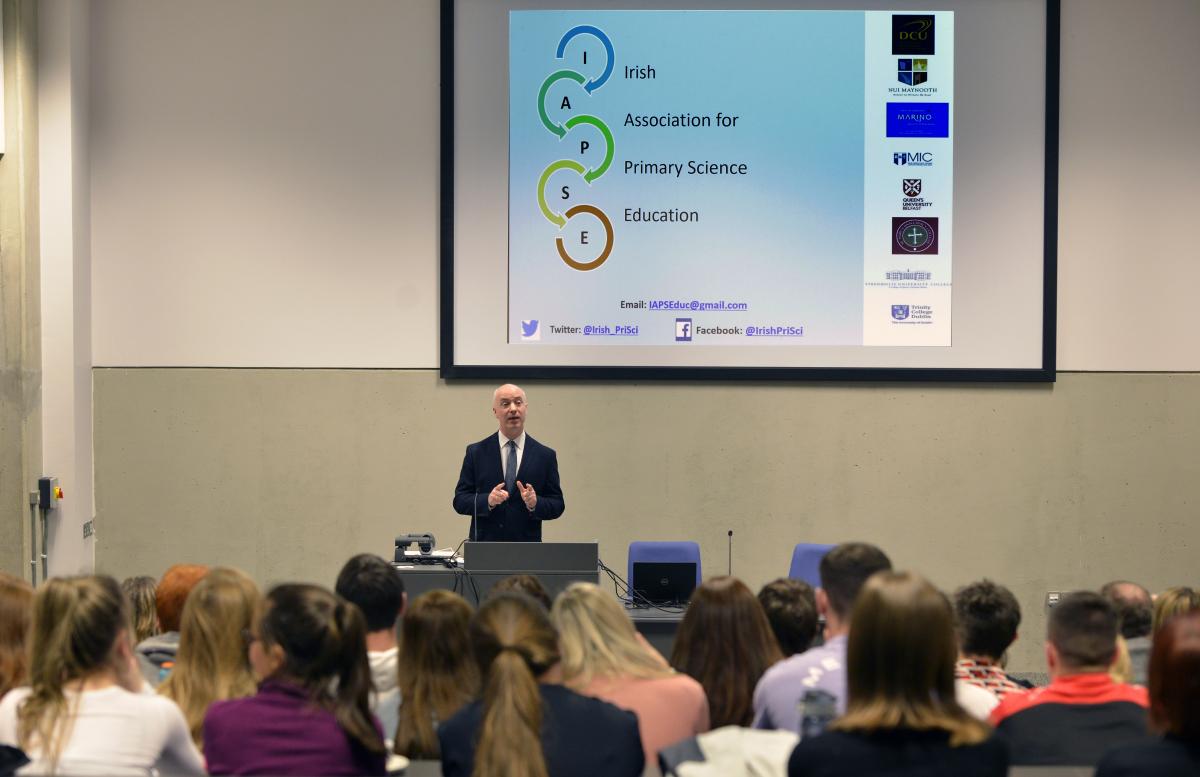 Academics from Dublin City University, NUI Maynooth, Marino Institute of Education, Mary Immaculate College, Trinity College Dublin, Queen's University Belfast, St. Mary's University College Belfast and Stranmillis University College have collaborated to launch the Irish Association for Primary Science Education (IAPSE), to promote the teaching and learning of science in primary schools throughout the island of Ireland.
The group launched at an event entitled: 'Combating Climate Change: Irish Primary Schools', which was held at Dublin City University's Institute of Education on Wednesday 13 November during Science Week (10 – 17 November).
The aim of the event was to inform, enable and empower adults working with children and young people in formal and informal education settings to take action and become climate change and sustainability champions.
In his opening address, Professor Pádraig Ó Duibhir said:
" the more we learn about climate change, the more we realise the complexity of the issue which underlines the importance of an understanding of science and science literacy for all students starting in early childhood settings"
IAPSE was officially launched at the event by Mr Tomás Ó Ruairc, Director of the Teaching Council of Ireland. He talked about the importance of collaborations of this sort, saying IAPSE should be "seeking to talk with teachers in a spirit of mutually collaborative inquiry, and that, I think, has to be key". Referring to IAPSE's mission statement and the importance of ensuring primary children experience "a rich learning environment" that will enable them to "make sense of the world in which they live' Mr Ó Ruairc asserted that "these are the platforms on collaboration with all other endeavours, disciplines and energies in education can be built both sustainably and inspirationally".
Dr Cliona Murphy from the School of Stem Education Innovation and Global Studies, DCU, speaking at the launch said:
"The launch of IAPSE represents a very significant time in the history of Primary Science in Ireland as this collaboration will enable science educators and other stakeholders in primary science to work collectively towards ensuring that young people throughout Ireland experience a rich and meaningful science education as they progress through primary schools. Through IAPSE we aim to ensure that primary science education will support our young people in developing the requisite, scientific knowledge, skills, attitudes and values to make sense of the world in which they live"
Dr Orla Kelly also from the School of STEM Education, Innovation and Global Studies, DCU described at the launch the feeling of energy from bringing together teacher educators who are passionate about primary science education. She stated "There is a clear vision for the future work of IAPSE and tonight's seminar has been an inspiring start".
Dr Karen Kerr, Lecturer in Education from the School of Social Sciences, Education and Social Work at Queen's University Belfast and member of the IAPSE committee said:
"I am delighted to be representing Queen's University Belfast on such an important committee. I look forward to working with my esteemed colleagues as we come together, Ireland wide, to help ensure rich learning environments for our scientists of the future. Tonight's focus on climate change is timely and has been fascinating - our young people can teach us all a thing or two about taking action! Through my research on outdoor learning I have seen first-hand the commitment of our young scientists to tackling climate change head on"
For more information on the IAPSE, please visit Facebook and Twitter.
Twitter: @Irish_PriSci