School of STEM Education, Innovation & Global Studies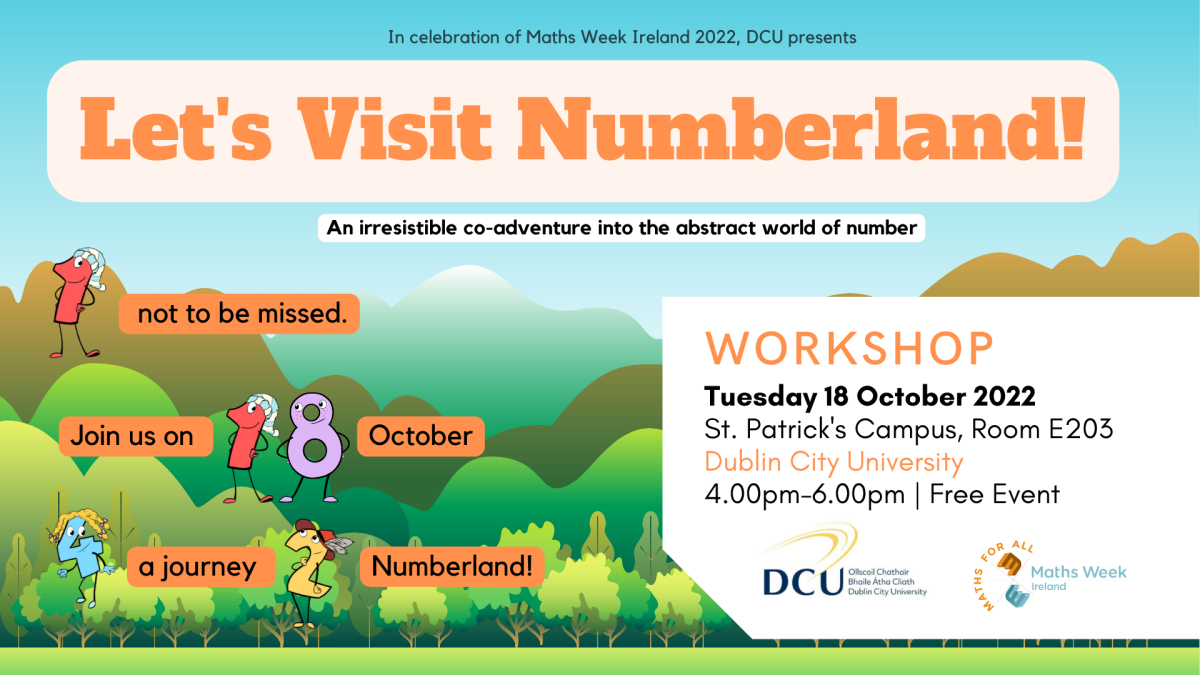 Let's Visit Numberland - Tuesday 18th October, DCU St. Patrick's Campus
Join us at this free workshop led by Barbara Schindelhauer, co-author of Let's Visit Numberland, a holistic approach to the development of early number sense.
Building on the imaginative and emotional world of young children, Let's Visit Numberland supports the development of early number sense. It is a holistic approach with strong cross-curricular links which engages children in an interactive environment, stimulating their curiosity and enhancing communication.
Informed by findings from neuroscience and developmental psychology, Let's Visit Numberland originated in Germany as part of a research project and has been growing internationally ever since. Using a combination of presentation and hands-on activities, this workshop will provide Early Years and Primary educators with clear and comprehensive guidance on how you can use Let's Visit Numberland in early years settings and primary school classrooms.