Primary Department
School of STEM Education, Innovation & Global Studies
Work Area/Key Responsibilities
Academic Staff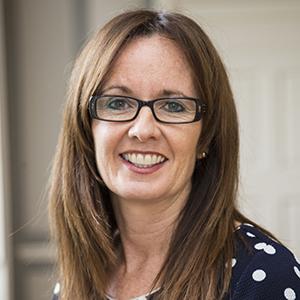 Phone number:
Email Address
cliona.murphy@dcu.ie
Campus
St Patrick's Campus
Academic biography
Dr Cliona Murphy has been lecturing in the area of science education at tertiary level for 20 years. She has developed and implemented a range of pre-service, post-graduate and continuing professional development programmes in science education. She has conducted and published research and developed educational resources in the areas of Nature of Science, Science Education, STEM Education, Inquiry- Based Science Education, Education for Sustainability and Climate Change Education. Dr. Murphy has collaborated in a number of National and International projects in Science Education, STEM Education, Education for Sustainable Development and Climate Change Education. Most recently Dr Murphy chaired ALLEA's working group on climate change education that conducted research and published a report on Climate Change Education throughout Europe. Dr. Murphy is currently an investigator on the Physics in Action Project, that was funded by Science Foundation Ireland.


Dr Murphy's Current Roles Include:
·
Chair of ALLEA's Science Education Working Group https://allea.org/science-education/) ·
Chair of the scientific and pedagogical committee of the international Office for Climate Education. https://www.oce.global/en/home
Associate Director of the Centre for the Advancement of STEM Teaching and Learning (CASTeL). www.castel.ie.

Chair of the Irish Association for Primary Science Education (IAPSE)
Dr. Murphy welcomes queries from prospective Masters and PhD students who are interested in researching the following areas: STEM Education; Science Education; Science and Technology Education; Nature of Science; Teacher Professional Development; Climate Change Education: Education for Sustainability
Research interests
Dr. Murphy's research interests include:
Science Education (Initial Teacher Education, Post Graduate Education, Continuing Professional Development)Inquiry Based Science Education (IBSE)STEM Education Nature of ScienceNature of Science and InquirySustainabilityClimate ChangeAction Research

.