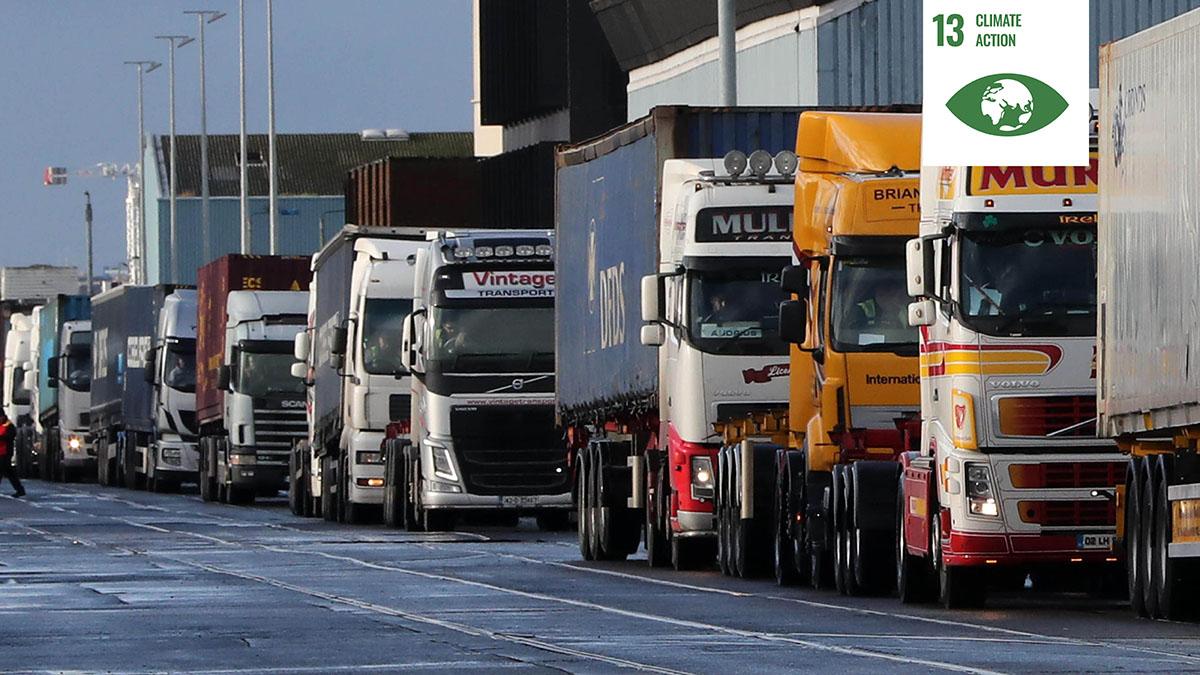 A direction of travel for Hydrogen powered, zero emission commercial heavy transport in Ireland
The transport and haulage sectors include some of Ireland's most polluting vehicles. Heavy Duty Goods Vehicles alone contributed to 20% of Ireland's total land transport emissions. The government themselves have previously noted that heavy duty vehicle emissions could actually rise towards 2050 without "significant policy action." 
The latest Road Haulage strategy includes a target for 30% of all medium heavy duty vehicles to be zero-emission by 2030 and 100% by 2040. Many of the trucks of the future will be electric vehicles of some sort. Biofuels will play a role in the short term, while conventional combustion engines will be here for the medium term says the latest research from Dublin City University.
The icon on this article reflects the research's contribution to UN Sustainable Development Goal 13: Climate Action. The Sustainable Development Goals are 17 objectives designed by the United Nations to serve as a shared blueprint for peace and prosperity for people and the planet.
A cycle of challenges
Ultimately, the electricity for battery vehicles is only ever as green as the electricity grid. Over the past few years the Irish electricity grid has increased its share of renewables but also increased its use of coal. Green Hydrogen provides a less carbon intensive alternative to grid electricity.
Introducing Green hydrogen as part of the energy system remains a challenge. There are high initial costs combined with a lack of demand and any investment would be high risk. This means there is no investment in infrastructure, no supply, and therefore no vehicles. An equilibrium must be reached where the quantity supplied is the same as the quantity in demand. 
Extensive industry research
With this in mind, a DCU led research team identified the haulage industry as a potential starting point for green Hydrogen in Ireland. We conducted an empirical survey to gauge the haulage industry's attitude towards and requirements for adopting hydrogen fuel cell vehicles.
There are approximately 39,992 heavy-good vehicles in the Republic of Ireland. The survey aims to capture between 5 and 10% representative fleet size, equating to 20–100 individual respondents. 
The survey was sent directly to a network of large trucking companies and hauliers. It was also circulated online and on social media. We received responses from 70 different trucking companies or hauliers, representing approximately 3000 heavy-duty vehicles or 7.5% of the representative fleet.
A detailed plan
The team used the results of this survey to create an estimated cost model for delivering hydrogen to a network of suitable refuelling stations. This cost model included detailed proposals for a hydrogen production facility in the west of Ireland and a network of refuelling hubs across the country.
Hydrogen stations are more complex and therefore more expensive to construct than electricity charging infrastructure. However a basic national network of between 30 and 70 hydrogen fuelling stations would cover the needs of the country. It would take thousands of electrical charging points to provide the same service, not accounting for additional grid related constraints.
It is likely that early adopters of hydrogen production will initially adopt a point-to-point delivery model for convenience. As more customers adopt the technology, national hubs will evolve.
Early adopters
Approximately 49.3% of the companies surveyed have low-emission vehicles in their fleet, and 11.6% are in the process of acquiring low-emission vehicles. Among those who claimed to have low emission vehicles, it is not known exactly what type of low-emission vehicles they have nor what they consider to be low emissions. Additionally, 21.7% of the respondents do not know what the best sustainable fuel alternative is yet.
The haulage industry has high costs and low profit margins. Smaller operators are likely to be left with the most polluting older vehicles, while large operators will have the resources to move to both battery electric and hydrogen fuel cell electric vehicles as they see fit. Larger fleets have more long distance vehicles and these may be most suited to hydrogen transition. Smaller light duty vehicles and small tonnage trucks might be more suitable to battery electric options.
The participants identify carbon tax to have a medium to high impact on their business, 37.7% perceive acquiring a low-emission vehicle would generate business or benefits in the future, and 21.7% understand that low emission vehicles would sustain their existing business.
Support mechanisms
The installation of hydrogen refuelling stations in particular is a bottleneck for hydrogen powered vehicles. A government supported plan to order hydrogen fuel cell electric vehicle fleets while increasing hydrogen production could solve this. There should be support mechanisms at scale so operators can invest in sustainable technology as a priority.
The introduction of commercial hydrogen refuelling infrastructure will involve extensive planning and collaboration between the hauliers and the hydrogen producers and policy makers. This DCU led research project provides some directions to reach this destination.
Author(s)
Jochelle Laguipo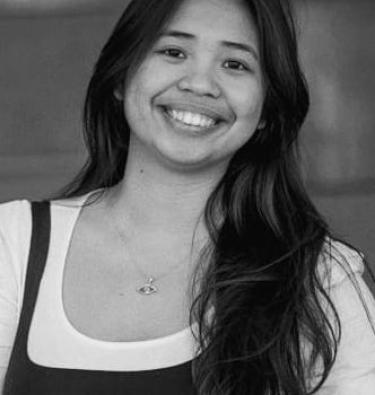 Jochelle Laguipo is a PhD student at the School of Mechanical & Manufacturing Engineering and a researcher with the MaREI Centre at DCU.