Primary Department
School of Mechanical & Manufacturing Engineering
Work Area/Key Responsibilities
Hydrogen & Fuel Cell Technology Development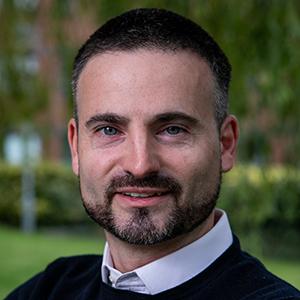 Phone number: 01 700

6794
Email Address
james.carton@dcu.ie
Academic biography
Dr James Carton is Assistant Professor in Sustainable Energy in Dublin City University, Ireland. Dr Carton's research focus is energy sustainability & green Hydrogen deployment through techno-economic modelling, Power-to-X and renewable energy storage research.
Dr Carton is founder of Hydrogen Ireland Association, academic advisor to Hydrogen Mobility Ireland & hydrogen expert to the United Nations-ECE.
Dr Carton is Principal Lead of HyLight a 25 industry partner & government of Ireland SFI funded project with the Irish Marine Renewable energy institute to investigate the role of hydrogen to support decarbonisation on the island of Ireland.
Dr Carton has also been awarded EU project funding for HySkills to inform and up-skill technicians and first responders about hydrogen technology to allow our workforce and economy to take advantage of the opportunities Ireland has to develop cleaner, greener technologies in the fight against climate change.
Research interests
Technology:
Hydrogen, Fuel cells, Electrolysis, Regenerative Fuel cells, Power-to-Gas, Renewable Technologies, Energy Storage, Renewable Transport, Electric Vehicles

Policy & Modelling:
Energy, Sustainability, Energy Policy, Climate Change, Scenario Modelling.

Technology:
Fuel Cells (FCs) produce electricity from a chemical reaction of hydrogen fuel, with air. FCs are twice as efficient as fossil fuel generating devices producing only water and heat as by products. FCs produce no carbon dioxide during operation, so called zero tailpipe emission technology. FCs have many potential applications ranging from mobile devices to backup power to transport.

Dr Carton's research to date has focused in three key technical areas of research in regenerative fuel cells that use advanced functional materials: 1). Low cost anode & cathode bi-functional electro-catalyst synthesis and characterisation 2). Support material / flow plate optimisation and characterisation 3). Electro-catalyst and support fabrication method optimisation.

Dr Carton and his team have invented and patented fuel cell technologies to reduce FC manufacture costs. The teams developed prototype patented Fuel Cell Power Module (FCPM) overcomes several technical, manufacturing, assembly and scaling issues experienced by existing fuel cells due to a patented multifunctioning architecture. The Team has secured successive project funding rounds that have delivered 20% reduction in the manufacturing costs, and 50% reduction in size and 30% reduction in weight.

Policy & Modelling:
Connected to the technical developments are application and policy developments required to promote new more efficient, sustainable, cleaner technologies. Therefore Dr Carton's current and future research aim is to link seamlessly with primary energy sources such as solar and wind energies and develop the technology with electric vehicles, "green-gases" and microgrid applications and energy policy, to deliver a sustainable clean future to the next generation.

Opportunities exist for collaboration activities and commercial activities.