Centre for Assessment Research, Policy and Practice in Education (CARPE)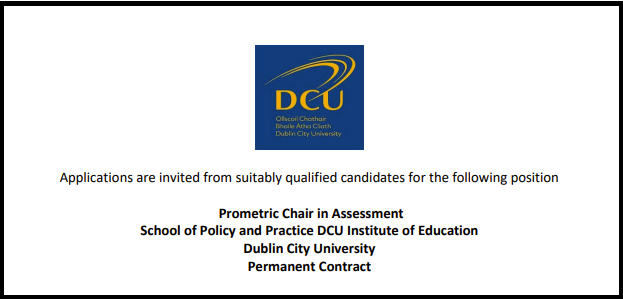 Applications are invited from suitably qualified candidates for the position of Prometric Chair in Assessment. Information about the role, and application process, can be found here.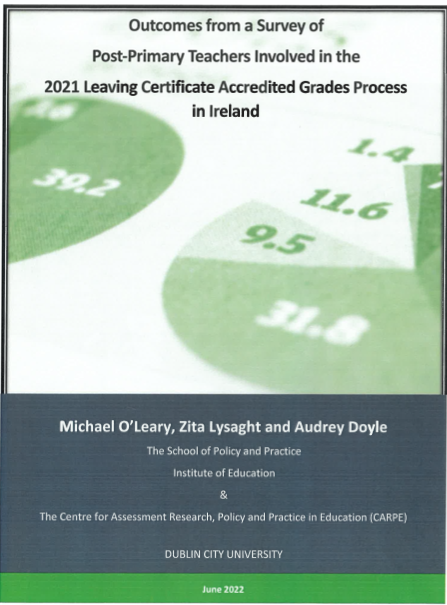 Leaving Cert 2021 Accredited Grades_ Outcomes from a Survey of Teachers
Click on the links below to read our annual reports of activities undertaken at CARPE: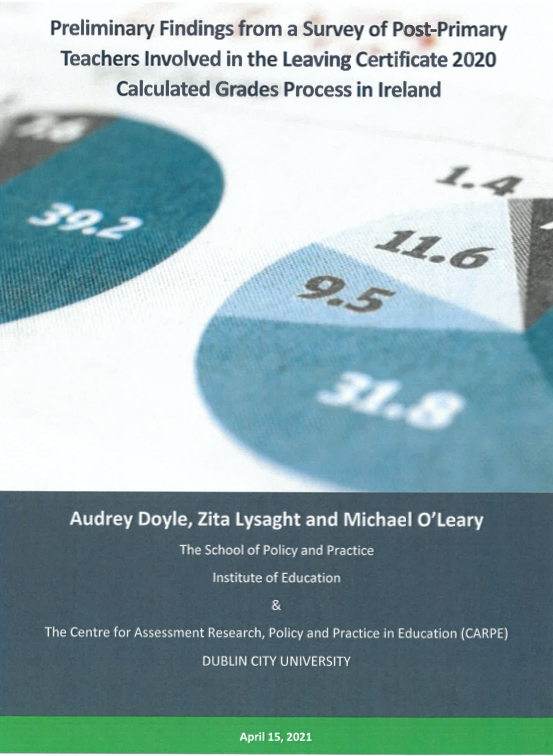 ​
Cancellation of the Leaving Certificate examinations in 2020 as a result of Covid-19 and the subsequent involvement of post-primary teachers in estimating marks and ranks for their own students as part of the Calculated Grades process were unique events in the history of Irish education. This report presents preliminary findings from a survey of teachers (n=713) on their experiences with the process as it played out in their schools. The report can be accessedhere.Sincere thanks to all the teachers who participated in the survey.