Centre for Assessment Research, Policy and Practice in Education (CARPE)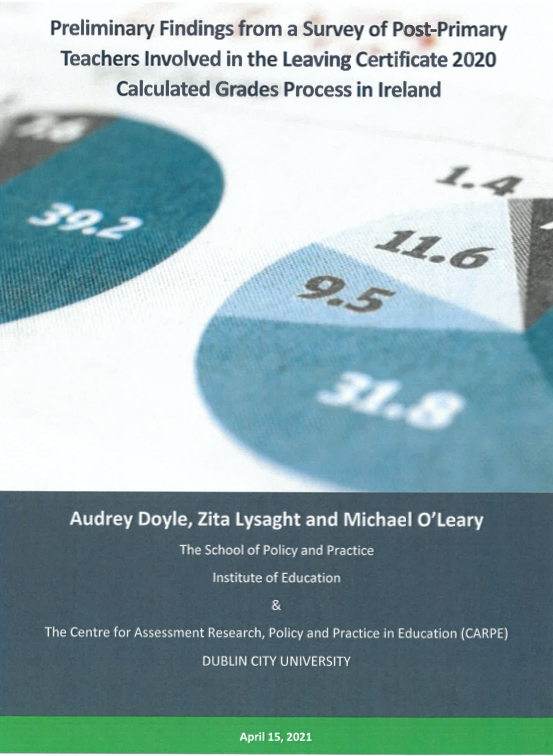 Cancellation of the Leaving Certificate examinations in 2020 as a result of Covid-19 and the subsequent involvement of post-primary teachers in estimating marks and ranks for their own students as part of the Calculated Grades process were unique events in the history of Irish education. This report presents preliminary findings from a survey of teachers (n=713) on their experiences with the process as it played out in their schools. The report can be accessedhere.Sincere thanks to all the teachers who participated in the survey.
CARPE, based at the Institute of Education, St Patrick's Campus, Drumcondra, is supported by a grant from Prometric to Dublin City University. The centre was established to enhance the practice of assessment across all levels of the educational system, from early childhood to fourth level and beyond. Work at CARPE is focused on conducting high quality research and professional development in assessment, as well as establishing global networks and contributing to assessment policy making. If you are an educator, test developer, policy-maker, or researcher interested in assessment please feel free to contact us.
Click on the links below to read our annual reports of activities undertaken at CARPE: