Centre for Assessment Research, Policy and Practice in Education (CARPE)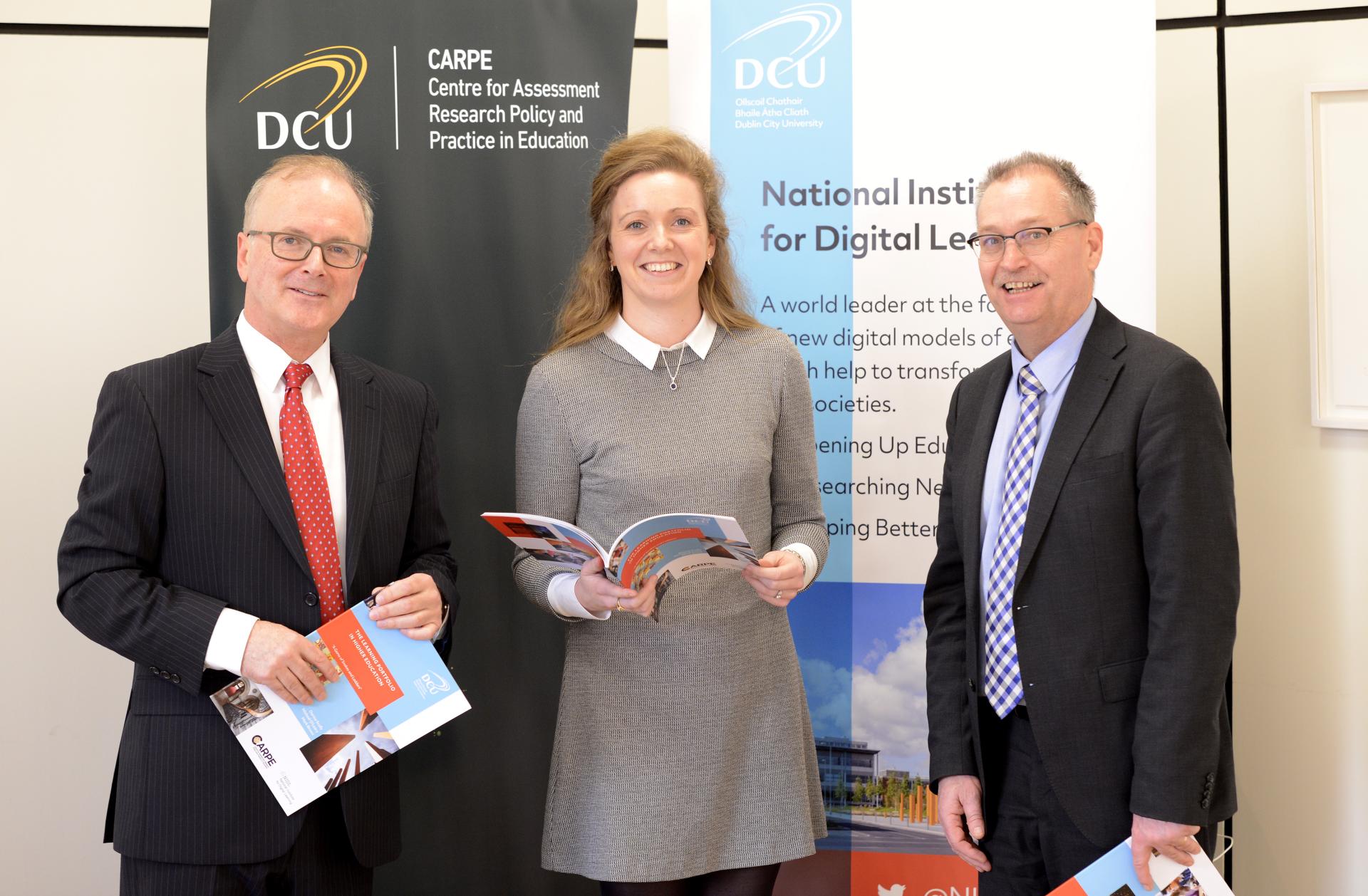 The Learning Portfolio in Higher Education: A Game of Snakes and Ladders
CARPE and the NIDL were honoured to welcome Mary Mitchell O'Connor, TD, Minister of State with special responsibility for Higher Education to DCU on Wednesday, 14th February to formally launch "The Learning Portfolio in Higher Education: A Game of Snakes and Ladders". This work synopsizes and critically reviews the international literature on the use of learning portfolios in higher education contexts, and represents the first collaboration between the two research centres.
The launch took place in the beautiful surroundings of the library at Belvedere House on the St. Patrick's Campus. DCU President Prof. Brian MacCraith delivered the opening address, in which he emphasized the growing need for university graduates to be equipped with broad skills and attributes such as enterprise, empathy and leadership, given the demands of contemporary society. He outlined how over 9,000 students in DCU are currently using learning portfolios as a key tool in developing such attributes.
Dr. Darina Scully (CARPE) then shared some of the main messages arising from the literature. She outlined how learning portfolio practice can be a positive and enriching experience for university students, but can also, as the title of the review suggests, resemble a game of "snakes and ladders" at times. She discussed some challenges associated with learning portfolios, such as the need to engage authentically with sophisticated pedagogical processes, and how to ensure that the evaluative component of the tool does not interfere with its ability to promote autonomous, self-directed learning. Finally, she commented on the relatively limited nature of the literature, and the need for more methodologically rigorous studies in this area.
Prof. Michael O'Leary (CARPE) invited Minister Mitchell O'Connor to formally launch the review. In doing so, the Minister thanked the authors for providing these insights from the international literature, and strongly emphasized the importance of teachers in supporting the successful implementation of any educational innovation. Concluding the event, Prof. Mark Brown (NIDL) explained that the concept of "lifelong learning" should always be at the heart of learning portfolio practice, and indicated the intention for this to be the case as the Loop Reflect platform continues to be developed and embedded in the student learning experience at DCU.
Update (20/08/18):
We are pleased to announce that a Spanish translation of this literature review is now available.