Centre for Assessment Research, Policy and Practice in Education (CARPE)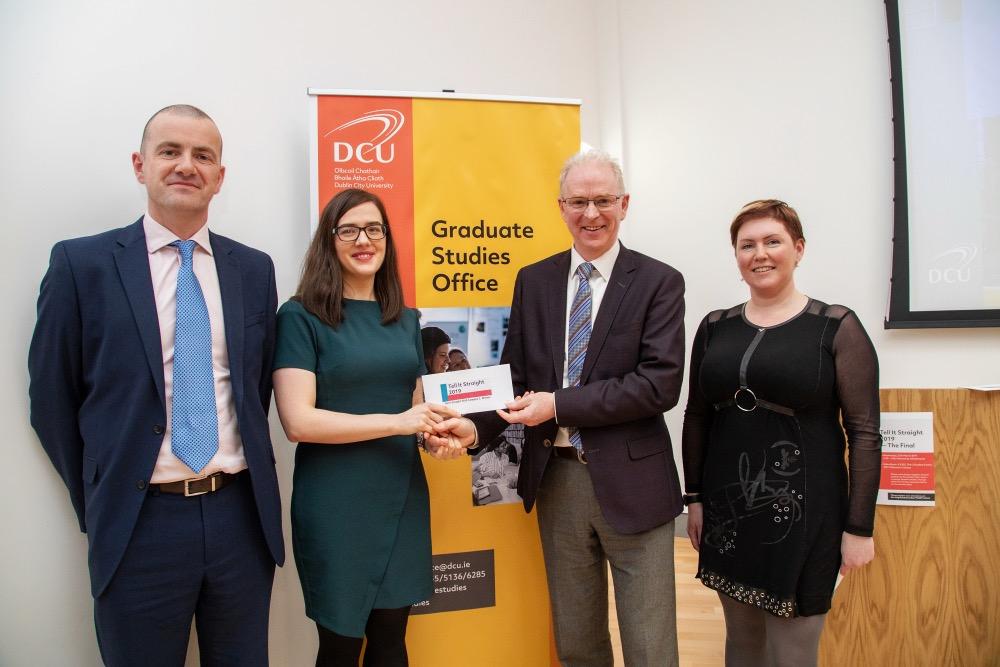 Below Image
Tell it Straight 2019
The Tell It Straight communications competition challenges research students to communicate their research, and its potential impact, to a non-specialist audience in a concise, dynamic and innovative way. Now in its seventh year at DCU, this year's competition received a record number of entries, which eventually became a shortlist of 16 finalists, across three separate categories. The 2019 final, held in the U Student Centre on March 27th, was opened by Prof Brian MacCraith, DCU President, and chaired by Prof Joseph Stokes, Dean of Graduate Studies.
One of CARPE's PhD students, Paula Lehane, presented an overview of her research in the Year 1 Oral Presetation category. Her 5-minute presentation was titled 'What can digital assessments tell us about test-takers?' and was very well-received by the audience. Paula was awarded first place in her category and received a prize of €400. Have a look at the presentations here on the Tell it Straight Youtube Channel.
Congratulations Paula!