Centre for Assessment Research, Policy and Practice in Education (CARPE)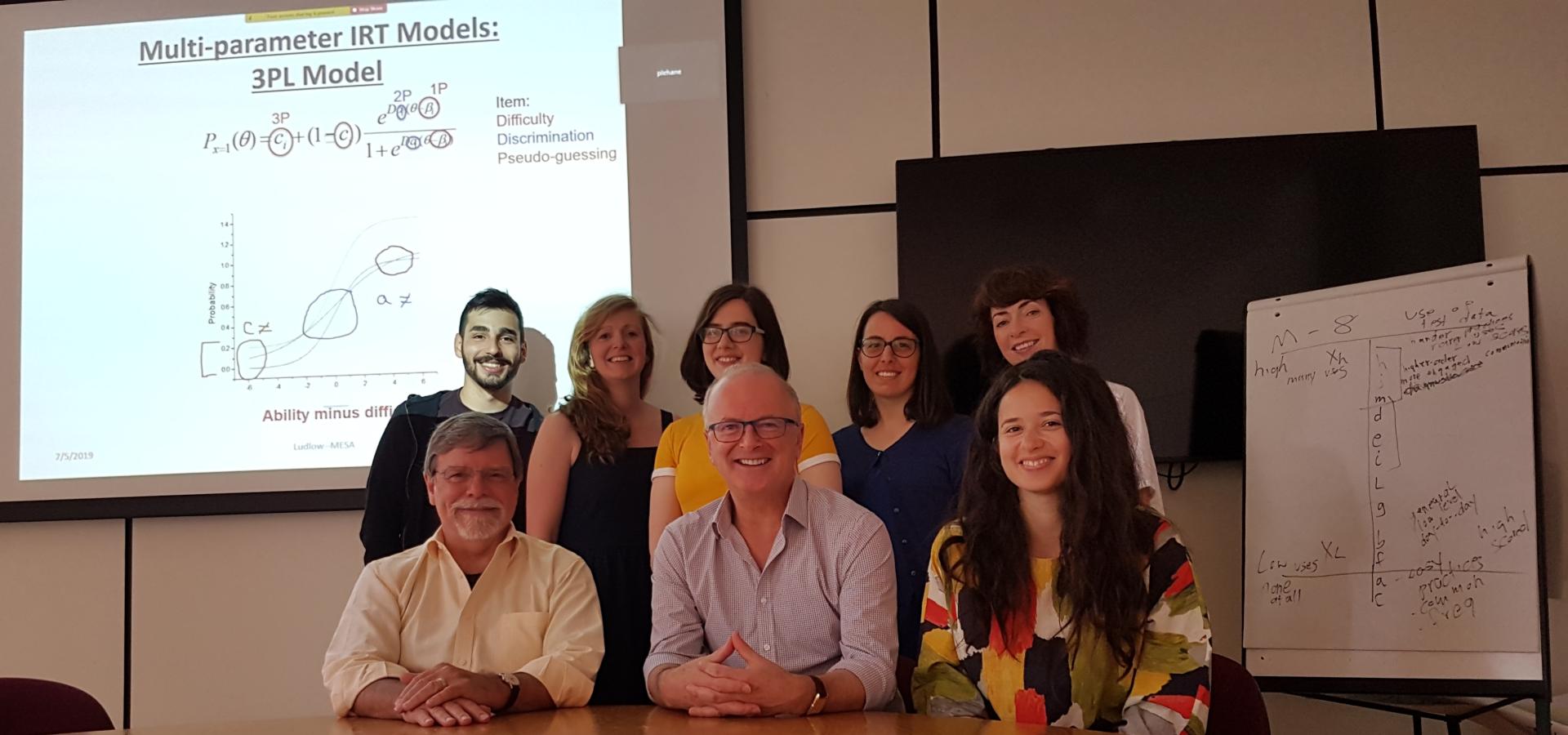 Below Image
Professional Development at CARPE - Round 2!
In July 2019, the team at CARPE participated in an intensive, week-long professional development course delivered by Prof. Larry Ludlow and Prof. Laura O'Dwyer from the Department of Measurement, Evaluation Statistics and Assessment (MESA) at Boston College. CARPE's Director, Prof. Michael O'Leary first met Larry and Laura whilst completing his PhD in Educational Measurement at Boston College. Since then, they have collaborated on several projects (e.g. Assessment for Learning Audit Instrument (AfLAi). Both Larry and Laura also act as international research advisors for CARPE.
This is the second time Professors Ludlow and O'Dwyer have delivered bespoke courses on instrument development and psychometrics to the team at CARPE. The first session, which occurred last year in July 2018, covered Classical Test Theory and introduced Rasch modelling to the group. This year, Prof. O'Dwyer discussed multilevel modelling approaches (such as those used in international large scale assessments) with the group while Prof. Ludlow further enriched the CARPE's knowledge of Rasch modelling procedures.
Over the coming months, the group plan to meet regularly to consolidate and apply their knowledge of the material. It is hoped that this course will enhance the future work of the centre, with plans already underway for some new projects that include sharing knowledge and skills with colleagues in the IoE and the Anti-Bullying Centre.