Emily McGill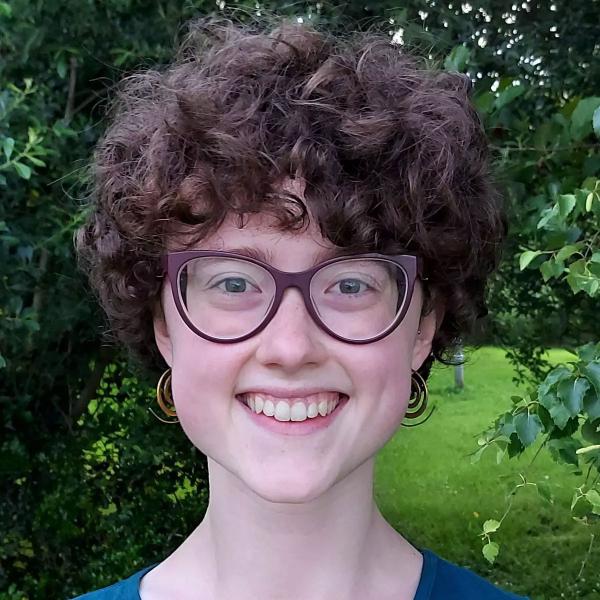 Maths, physics, and chemistry were always my strongest subjects in school so it was easy to decide to pursue a science degree. Physics interested me most and I was endlessly passionate about understanding it on a deeper, more fundamental level. I was curious about each of the topics covered in class, spent weekends and summers reading books on relativity and astronomy, and loved stargazing in my free time! 
Other than my secondary school physics teacher, I didn't know anybody who had a physics degree, and I wasn't sure of what the course would entail or if it would be the right fit for me. I decided to attend the Open Day at DCU in 2016, and encountered helpful, informative, and friendly students and faculty members whose warmth and enthusiasm convinced me that DCU would be a great choice! 
I especially liked the idea of a physics degree that included eight months of work experience, which I knew would be helpful for landing a job upon leaving university. I was also very impressed by the state-of-the-art lab facilities and the interesting research being conducted at the university, and felt completely at home on the Glasnevin campus! 
I learned a huge amount during my time at DCU, and benefited greatly from the lectures and hands-on laboratory work. I was particularly surprised by the opportunities students get. They  really elevated my college experience and have enabled me to stand out when applying for jobs and further research opportunities. 
Exceptional international opportunities
Every year two DCU students represent Ireland at the London International Youth Science Forum, or LIYSF, and get to spend two weeks with over 500 students from 70 countries attending lectures, seminars, and workshops from some of the world's most brilliant and well-renowned scientists. 
Through the Naughton Fellowship programme, two DCU students do 10-week research internships at the University of Notre Dame in the US. I was lucky enough to be chosen for both of these programmes and those experiences were nothing short of life-changing.
Having expressed interest in materials science research to a senior lecturer during first year, I was subsequently offered a three-month research internship with the Surface and Interface Research Laboratory in DCU, and then a 6-month internship in IMEC, one of the largest semiconductor research facilities in the world. These were both amazing learning experiences that allowed me to conduct meaningful research in my area of interest. 
Exceptional support from staff
I never imagined that I would have had these wonderful experiences while at DCU, but the faculty members make huge efforts to notify us of opportunities and encourage us to apply for them, and also work to organise these internships for students themselves. That allows enthusiastic undergraduate students to gain significant high-quality research experience.
The faculty staff were approachable and interesting, and always had our best interests at heart. The emphasis on extensive hands-on experience through weekly laboratories, practical-based modules, and relevant internships means graduates are equipped to perform high-quality physics research, which greatly enhances their job prospects in multiple fields, from engineering to computer science to finance and beyond. 
Rewarding and high-profile experience
Doing this course was one of the most rewarding experiences of my life and I have grown so much because of it. Studying physics allowed me to develop my problem-solving skills, gave me a fundamental understanding of many fascinating physical principles and ideas from the atomic scale to entire solar systems, and instilled in me an even greater love for learning than I had previously. I know that will remain with me throughout my life.
My favourite part was the final year project. My supervisor and I came up with an exciting topic in the field of solar hydrogen generation, which appealed to me due to my passion for the environment. I thoroughly enjoyed carrying out independent and innovative research, while receiving constructive feedback and guidance from my supervisor and other experienced lecturers and researchers. I was incredibly proud of my thesis and, with the help and guidance of my project supervisor, I submitted it to an international journal for publication. 
I loved being able to apply all of the skills and knowledge I gained at DCU while carrying out my project. I feel so lucky to have been able to carry out worthwhile work in the field of renewable energy by identifying brand new semiconductor materials for use in solar water-splitting devices for hydrogen fuel production.
Emily McGill - Class of 2021
DCU Prospectus - Go back to Applied Physics