Paul Cannon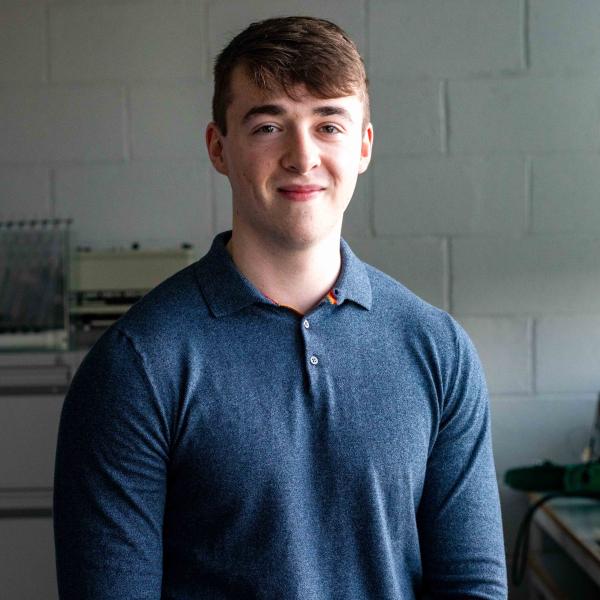 The physics courses in DCU sounded like my dream come true, but my narcolepsy meant I needed extensive additional support and accommodation. For others with a disability, I could not recommend DCU enough because of the extent of the supports offered by the disability office alongside the friendliness of the staff and the lengths to which they'll go to ensure you don't feel left behind.
And I honestly could not recommend my course enough. I loved Physics, and was also really interested in medicine and biology. Thankfully I was able to do all three through the Physics with Biomedical Sciences course. One of my favourite modules was one on the Biomechanics of Human Movement, and I did my INTRA placement in the Gait Analysis Lab in St James's Hospital in Dublin, using everything I learned in biomechanics and programming.
Putting theory into practice
I got to experience the immense satisfaction of putting the theory I learned into practice again with a summer internship at one of DCU's leading research centres, the Fraunhofer Project Centre. This involved the use of portable medical devices for analysing single biological cells, which set me on my current career path. 
I'm now undertaking a PhD, investigating the use of nanotechnology to make portable disease diagnosis devices. DCU has impacted my life immensely and I am eternally grateful. I met lifelong friends and became aware of a unique field of science I never knew about before that I now want to study for the rest of my life. 
Paul Cannon - Class of 2022