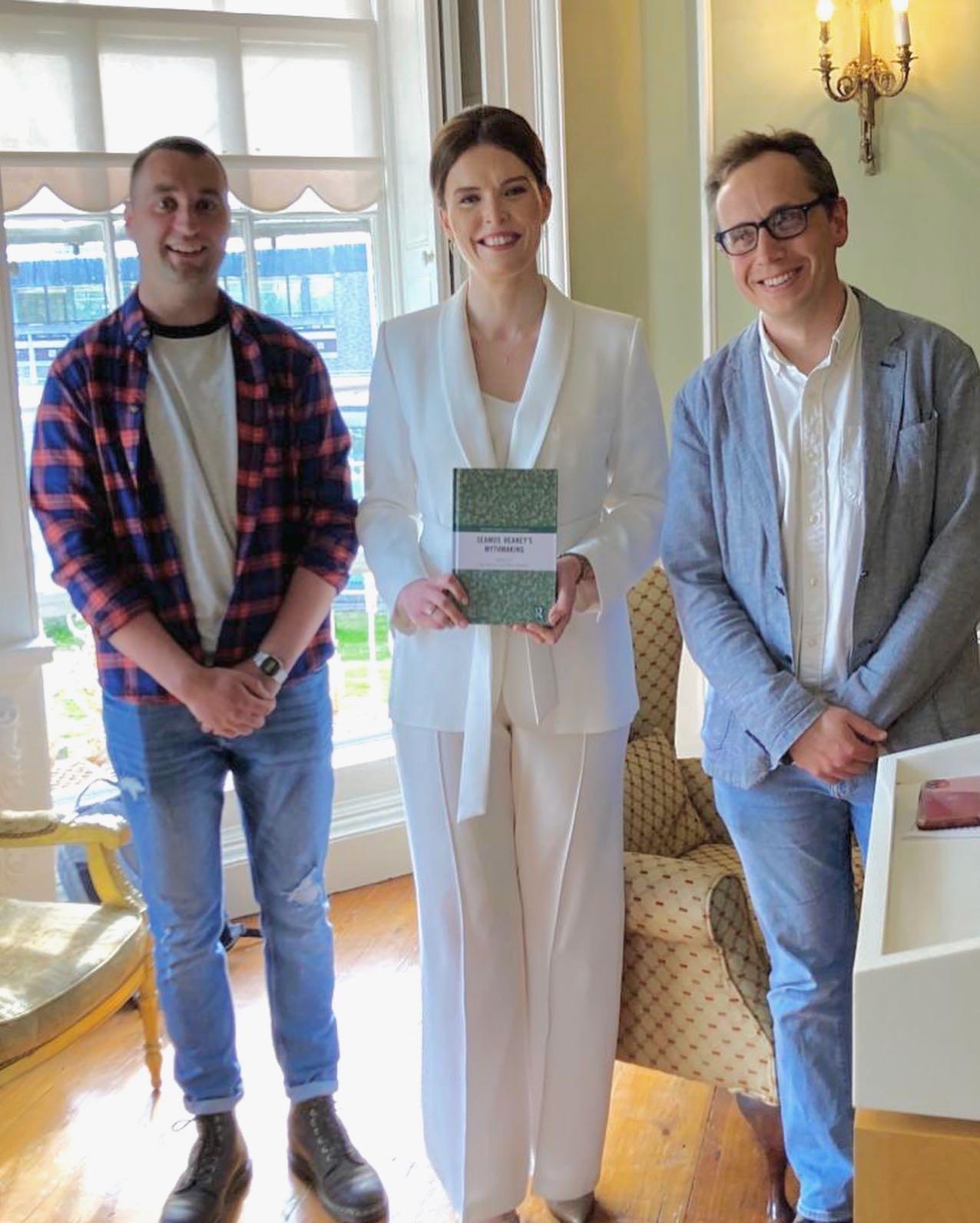 Launch of Seamus Heaney's Mythmaking
The launch of Seamus Heaney's Mythmaking, co-edited by Dr Ellen Howley (School of English) and Dr Ian Hickey took place in Belvedere House, last Thursday, May 25. The collection, which features twelve essays exploring Heaney's use of myth across his career, was launched by Dr Tom Walker from Trinity College Dublin, who said the book offered a "fresh, nuanced set of critical interventions in what is a really key enduring aspect of Heaney's work."
The collection contains contributions from international academics and the event was live-streamed in order to all them to join in the celebrations. A recording of the live stream can be viewed here.
Ellen and Ian both offered their thanks to those that had supported them in the two years that they worked on the collection. In particular, Ellen expressed her appreciation of the "home" that DCU has provided for her and mentioned the support of her colleagues in the school of English, noting in particular, the Head of School, Dr Keith O'Sullivan, fellow contributor to the collection, Dr Michael Hinds, and crucially, her colleague and former PhD-supervisor Prof Eugene McNulty.
Belvedere Library provided a beautiful setting for the launch on a sunny May evening, where the editors were joined by friends, family, academic colleagues from across the university as well as some School of English MA and PhD students. It was fitting that the book was launched on the St. Patrick's campus, as Heaney formerly taught there and the main lecture theatre on campus was named after him.
Seamus Heaney's Mythmaking is published by Routledge and is available here.