Further Education & Training Research Centre
International Research | Further Education & Training Research Centre
International Research
Creativity and Innovation are widely recognised as some of the most important driving factors of our modern economies. However, there are few approaches on Creativity and Innovation Management and systematic educational approaches are missing to promote related skills and competences at the interface of academia and businesses. Dr.John Lalor from FETRC is the DCU PI on this ERASMUS+ Project CIM which is based on a network of 15 organisations from 9 countries working together in a consortium of Higher education Institutes, Business Organisations and SMEs. CIM aims to develop a new teaching and learning approach for Creativity and Innovation Management in 15 European countries. Taking a Design Thinking approach, the project hopes to foster the perception of (entrepreneurial) opportunities (opportunities that include the potential for value creation), use Teaching methods for generating an innovative idea to solve a perceived problem, stimulate skills to evaluate the innovative ideas regarding usefulness, desirability, feasibility, legality, ethical-moral aspects etc, and support the implementation of new ideas.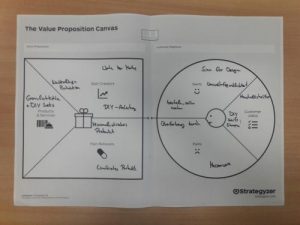 With this, CIM seeks to close a gap between Business and Academia and to develop new approaches, tools and instruments to promote the management of creativity and innovation.
Funding body: European Commission: Erasmus Plus: Life Long learning
Duration: 2018-2020
Funding amount: € 57,000.00
Staff involved: John Lalor
Partners: University of Duisburg-Essen (UDE, Germany); Vilnius University (VU, Lithuania); Aristotle University of Thessaloniki (AUTH, Greece); The blended learning institutions' cooperative (BLINC, Germany); CATRO (Bulgaria); CESIE (Italy); Dublin City University (DCU, Ireland); die berate (Austria); Adult Education – Leibniz Centre for Lifelong Learning (DIE, Germany); Polytechnic Institute of Leiria (IPLeiria, Portugal); Lithuanian Confederation of Industrialists (LPK, Latvia); Q21 GmbH, (Germany); Trendhuis (Belgium); Scuola Superiore Sant'Anna di Studi Universitari e Perfezionamento (Italy)
The En-Abilities project aims to develop tools to encourage autonomous language learning for people with disabilities and people from targeted marginalised communities, in informal and non-formal education settings. Employing Universal Design principles and implementing a Virtual Learning Environment (VLE) with a new validated and evidence-based methodology and approach, the project will develop practical guidelines for ICT and software developers and pedagogical guidelines for teachers. The DCU team was led by FETRC members Dr. Ger Scanlon, who acted as the DCU PI on the project and Dr. John Lalor. The project partners were drawn from HEIs in Ireland, Portugal, Spain, Serbia and Romania.
Funding body: European Commission: Erasmus Plus: Life Long learning
Duration: 2018-2020
Funding amount: € 37,680.00
Staff involved: Ger Scanlon, John Lalor
Partners: Universidad de Burgos (Spain); Sociedad Española de Asistencia Sociosanitaria (Spain);Prometeo Innovations SL (Spain); Universitatea Dunarea De Jos Din Galati (Romania); DCU (Ireland); Universidade de Aveiro (Portugal); University of Belgrade (Serbia);
Research Capacity building – Research-Active European FET Network
This initiative aims to build on recent work conducted by Dr John Lalor and Dr Justin Rami which has set up the beginning of a new consortium of research-active universities interesting in future research in the Further, Adult and Vocational education sectors. Bilateral agreements have been made between Universitat Autònoma de Barcelona, Autonomous University of Barcelona (UAB) and St. Clement of Ohrid University of Sofia or Sofia University. These unions have been supported by the EU Erasmus staff exchange programme.
Another backdrop to the development of new FE–oriented consortium is the existing network that both researchers have already established. Dr Justin Rami and Dr John Lalor have developed a F/VET-oriented research consortium through pan-European research initiatives.
The project deliverables include; building a representative consortium of research-focused higher education institutions in Europe; setting up bilateral agreements (at first through the EU Erasmus structures) between the institutions; defining terms of reference for research capacity building; setting out a medium to long terms work plan focused on, training for proposal writing, building individual and consortia research capacity through EU training opportunities; writing research proposals and bids for the EU's Life Long Learning Programmes through the Transfer of Innovation stream leading to building capacity to put in quality joint proposals for the Horizon 2020 Multiannual Financial Framework for Research and Innovation, with the aim of FETRC within DCU's Institute of Education being lead coordinator of at least one of these.

P4LLL-tech (Partnerships for Life Long Learning- Tech)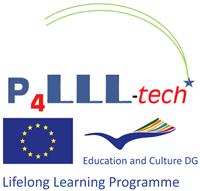 The aim of the project is to study the organisational models (or 'design options') of integrated learning opportunities and bridging programmes in occupational areas of engineering and technology (ISCO Sub-Major Groups 31 and/or 35) in five countries (Germany, Greece, Ireland, Latvia and Spain), and to assess the performance and impact of these partnerships. On the basis of this analysis, the project will develop manuals or guidelines for education and training practitioners as well as policy makers to provide information on which models of partnerships are suitable for the different national contexts.
According to a Cedefop study (2012-0176/AO/ECVL/ILEMO-LZAH/PartnershipsForLifelong Learning/010/12), four core types of such partnerships can be distinguished, namely integrated learning opportunities, bridging programmes, validation mechanisms and counselling services. The first two will be addressed in the project. In the case of 'integrated learning opportunities' or 'integrated programmes' , educational opportunities offered by different providers are connected in such a way that from the learners' perspective one single, coherent programme or curriculum comes into being. Dual college programmes, which integrate apprenticeship training and a cognate bachelor's degree course, are a typical example. In the other type, the so-called 'bridging programmes', the autonomy of the partners is preserved to a larger extent. Instead of jointly building up a new training course, the partners involved recognise learning outcomes from each others' existing programmes on the basis of mutual trust and provide targeted provision and support for the transition from one programme to another.
Funding body: European Commission: Erasmus Plus: Life Long learning
Duration: 2015-2017
Funding amount: € 75,000.00
Staff involved: Justin Rami
Partners: Institut Technik und Bildung (ITB), University of Bremen, Free Trade Union Confederation of Latvia, Hellenic Open University, Participating organisationsDublin City University, IKEI Research & Consultancy S.A., FUNDACION PARA LA FORMACION TECNICA EN MAQUINA-HERRAMIENTA
CREDICARE - Quality-oriented Accreditation of Vocational Learning Outcomes in Health Care and Nursing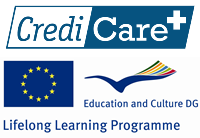 The overall objective of the project is the transnational transfer, implementation and testing of a procedure for the description and comparative level assessment of units of learning outcomes in health care and nursing. The procedure in question, the Module Level Indicator (MLI), is designed in a way that makes it possible to apply the tool in different VET systems and to achieve comparable results. The implementation will cover five European countries representing different VET traditions, namely Estonia, Finland, France, Germany and Ireland. The transfer and implementation activities will be carried out by a consortium that is composed of research Institutions in each of the partner countries as well as training institutions that take part as associated partners or on a subcontracting basis. All core partners are experienced in the implementation of multilateral projects at the European level and have expertise in the area of vocational education and training research, including the specific issue of accreditation of (vocational) learning outcomes.
Funding body: European Comission: Transfer of Innovation: Life long learning
Funding amount: € 73,420
Staff involved: Justin Rami
Partners: Institut Technik und Bildung (ITB), University of Bremen, Institute for Educational Research, University of Jyväskylä, Carl von Ossietzky Universität Oldenburg, Université de Strasbourg, Tallinn University, Institute of Educational Sciences, Estonia, Jyväskylä Educational Consortium
CREDIVOC (2007-2009)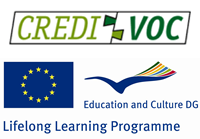 The CREDIVOC project is focusing on the identification, testing and transfer of instruments based on the principles of the European Qualifications Framework (EQF) and the ECVET that can be used for the recognition and accreditation of learning outcomes from initial and continuing vocational education and training for further education. These instruments and procedures for the identification of level, equivalence and workload will be tested in selected vocational domains – in Germany this will be the advanced training of technicians – with a view to further development and transfer into other national and sectoral contexts. The development of these instruments and procedures is carried out by the core research partners within the transnational consortium with the support of national institutions of (continuing) vocational education and training and representatives of chambers, professional associations and trade unions. The selection of the core partners took place with a particular view to the inclusion of countries where instruments for the recognition and accreditation of learning outcomes, as well as national qualifications frameworks, already exist or are under development.
Funding body: European Comission: Transfer of Innovation: Life long learning
Funding amount: € 36,615
DCU Principal Investigator: Justin Rami
DCU Co-researchers: John Lalor
Partners: Institute for Educational Research, University of Jyväskylä, Finland, Institut Technik und Bildung (ITB), University of Bremen, Germany, The 3s Research Laboratory, Vienna, Austria, Carl von Ossietzky Universität Oldenburg, Germany Université de Strasbourg, France.