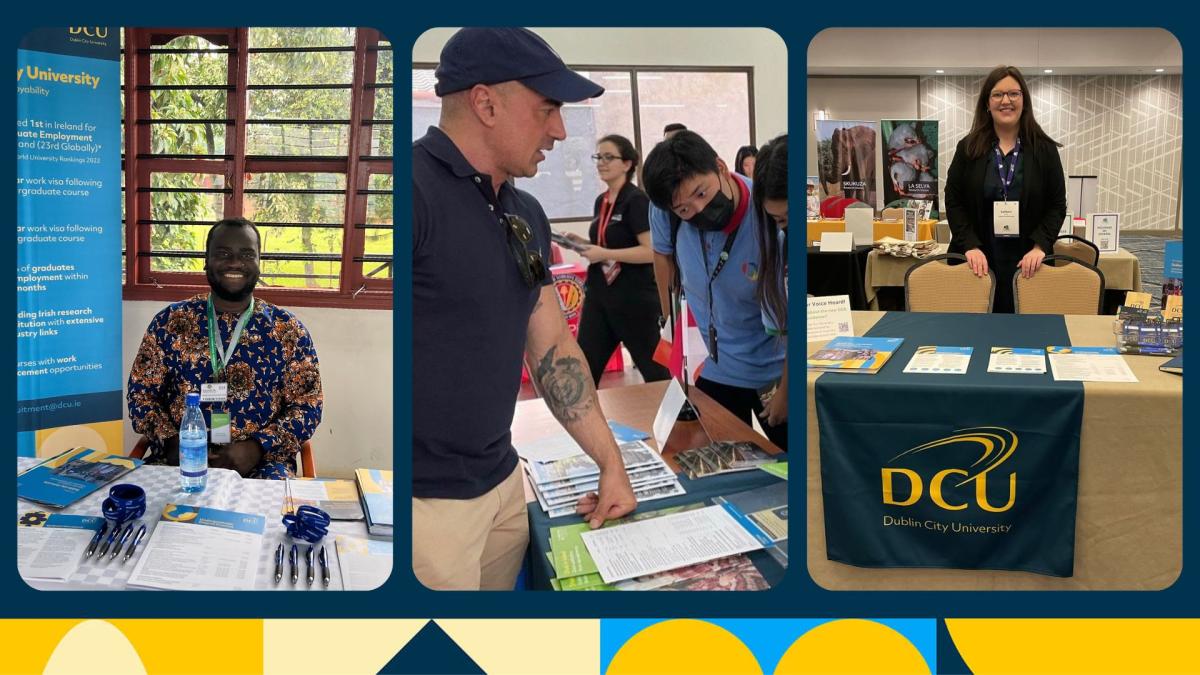 DCU Goes Global: Recruitment Officers Tour Six Cities in Four Countries
Dublin City University (DCU) is making its presence felt across the globe. For the majority of March, 2023, Officers from DCU Global Recruitment embarked on tours to promote the university and attract prospective international students.
Periye Bisina, a DCU Global Recruitment Officer, visited six cities in four countries within Africa and the Middle East. The cities visited include Riyadh and Jeddah in Saudi Arabia, Kampala and Mombasa in Uganda, Nairobi in Kenya, and Lagos in Nigeria. Over the course of three weeks, Periye attended public and high school fairs, education exhibitions, and met with prospective students, parents, high school counsellors, and agents. He shared information about DCU's academic programs, student life, and living in Ireland.
Similarly, Tiago Canhoto, another DCU Global Recruitment Officer, travelled to Brazil, Vietnam, and Indonesia to represent DCU at multiple BMI and Education Fairs where he met with families and prospective students to answer questions about DCU and share more about the university and life as an international student. He also visited numerous high schools, and organised partner meetings. 
In North America, Senior International Recruitment Officer Colleen Griffin attended the Forum on Education Abroad in Seattle, Washington. She met with current and prospective partners for U.S. study abroad and Erasmus, and attended sessions regarding current updates and trends within the U.S. international education.
Education Ireland (EI) and DCU Global Recruitment also coordinated a visit to the DCU Glasnevin campus for sixteen high school counsellors from the U.S. The counsellors came from various states across the country and spent the day learning about DCU's academic programs, campus life, and Ireland's culture. The group was welcomed by DCU President Keogh and heard from a panel of U.S. students sharing their experiences at DCU. The counsellors also met with faculty and learned about DCU Futures and DCU Autism Friendly.
The group also got to experience Irish culture with a performance of Irish traditional music from the talented DCU Trad Music Society and got to learn more about the GAA by picking up a hurling stick and practising how to play hurling and football on the athletic fields. It was a great day hosting the counsellors to showcase the unique and interesting aspects of DCU.
Overall, DCU continues to attract and welcome a diverse community of international students and the visits to different cities and countries are essential in promoting DCU's academic excellence, campus life, and Ireland's culture to prospective students worldwide.