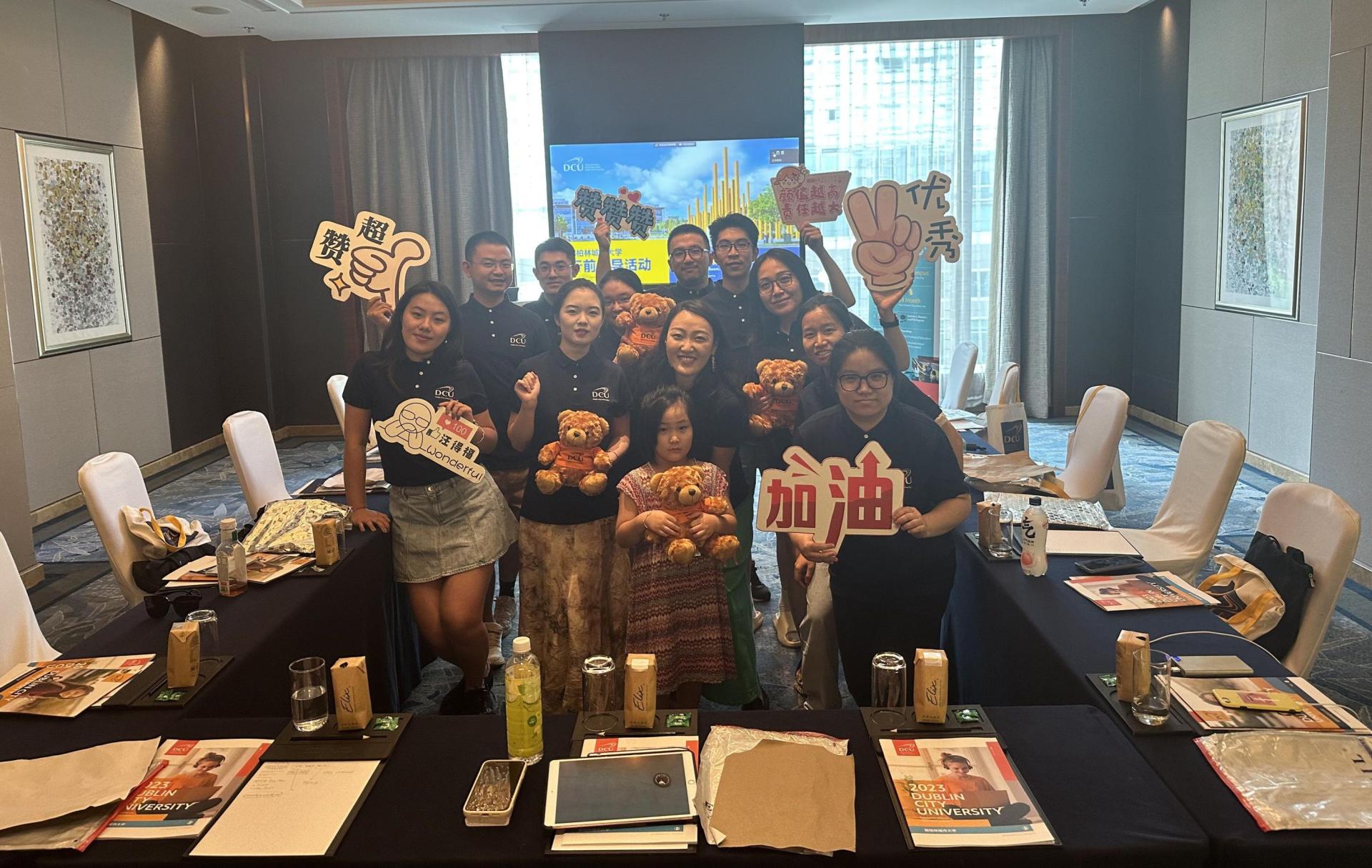 Dublin City University Pre-departure Session in China
Dublin City University's (DCU) Global Student Recruitment Team in China recently concluded a successful pre-departure session in Beijing. This session aimed to provide essential information to our incoming 2023/24 Chinese students, covering everything from visa details and flight information to off-campus housing options.
The session was held at the Kerry Hotel in Beijing on Saturday, July 8th. The event saw an impressive turnout, with over 100 students participating either in person or virtually, and each one was warmly welcomed by the DCU China office. We sincerely thank our staff on the ground in China, Angie Dong and Hongmei Zhao, for organising this event and ensuring students' seamless transition into life in Dublin. With their unwavering dedication and extensive knowledge, they have been instrumental in delivering essential information to students, promptly addressing their questions ensuring an enriching academic journey for our Chinese students
Our team is dedicated to ensuring that international students' transition to DCU is met with guidance and care. We eagerly await your arrival and are excited to welcome you to our vibrant global community.
If you are a student who will be attending DCU in 2023/24 and is seeking further advice, please do not hesitate to contact us at dcuglobalrecruitment@dcu.ie.