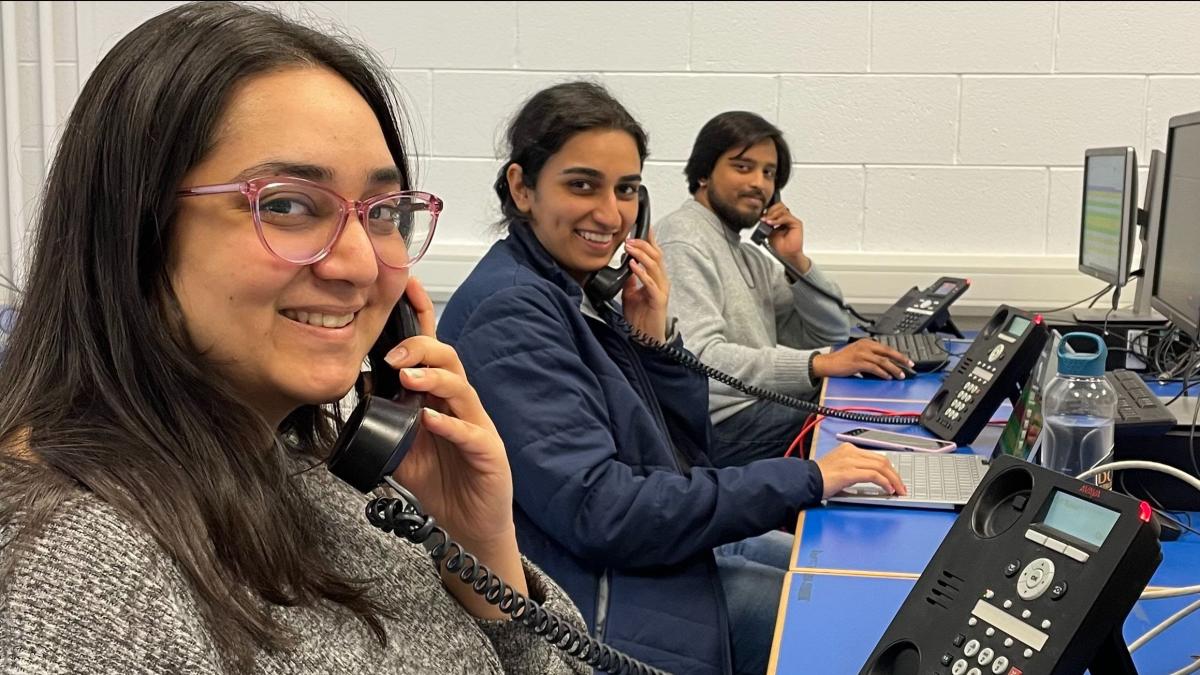 DCU Global Recruitment Team Empowers Prospective Students with Call Centre and Webinars
Dublin City University's (DCU) Global Recruitment Team has been making remarkable strides in assisting prospective international students through their innovative "Offer Holder Call Centre" and engaging webinars. For the past five weeks, ending on Friday, May 19th, 2023, the team, in collaboration with dedicated Student Ambassadors, has been reaching out to potential incoming international students to address any inquiries regarding academic programs, student life at DCU, and the process of relocating to Ireland.
The Offer Holder Call Centre has proven to be an invaluable resource, with current international students serving as ambassadors to provide authentic and insightful answers to the questions posed by potential students. The aim is to ensure that these prospective students have a comprehensive understanding of studying at DCU and can make informed decisions about their educational journey.
Building on the success of the call centre, the Global Recruitment Team launched their summer webinar series on Thursday, May 18th, 2023. The first webinar, titled "You've Got an Offer...Now What?" and hosted by Tiago Canhoto, offered essential guidance for current offer holders at DCU. The session not only outlined the next steps after receiving offers from the university but also provided an opportunity for participants to have their burning questions addressed. Additionally, attendees were equipped with useful resources, helpful tips, and insights from current students, further enhancing their preparedness for their upcoming studies.
Looking ahead, the Global Recruitment Team has scheduled a series of informative webinars to cover various aspects of international student life at DCU. The upcoming webinars include:
The Global Recruitment Team's objective through the call centre and webinars is to empower prospective students with comprehensive information about studying at DCU. By providing a platform for Student Ambassadors to share their experiences and insights, the team aims to facilitate a smooth transition for incoming international students, fostering a supportive and welcoming community.
To participate in any of the upcoming webinars, interested individuals can register by visiting the provided links.