School of Human Development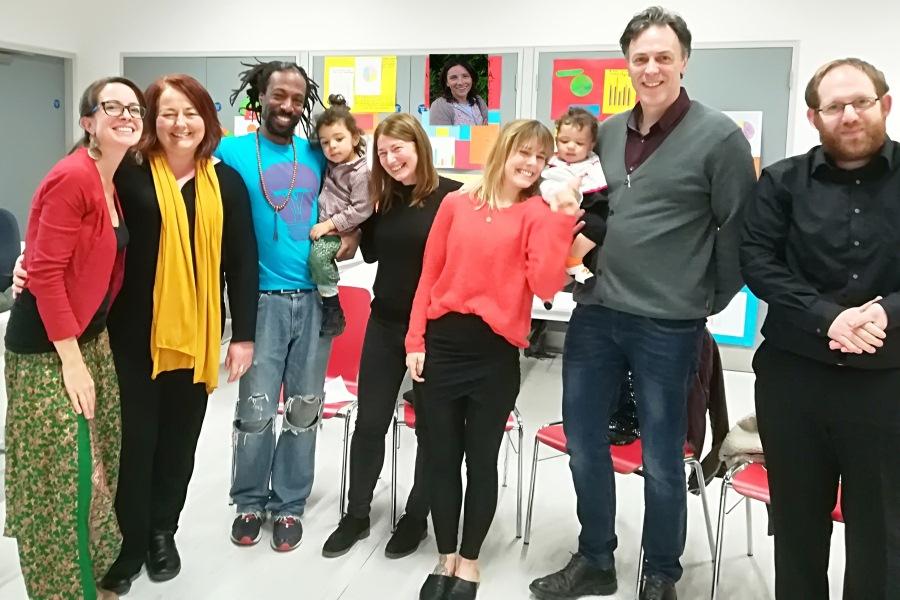 Urban Art Beat Project
On Monday the 12th March the School of Human Devlopment hosted the co-directors of the Urban Art Beat Project from New York, who offered a workshop on their unique style of critical revolutionary hip hop pedagogy. Rosa and Spirit introduced members of the HD School to the creative educational work they do with young Black and Latino men through the medium of music, spoken work and hip hop. The workshop which lasted two hours was part of our research and preparation for a School's celebration of the 50th anniversary of the publication of the ground-breaking educational work by Paulo Freire, Pedagogy of the Oppressed to be held next October.
The participants (not all present here) explored praxis, challenges, and the relation between the new black art movement and possibilities for transformation in the communities where they work in the US and in a number of centres in Europe. The School members also explored the challenges involved in engaging with radical pedagogies and practices from within their own disciplines and practices. The experience was inspiring and full of hope and love.
Zembylas following in the Freirean and emancipatory tradition calls us to as educators to engage in a "Revolution of Love"! This is the spirit of Urban Art Beat.