Primary Department
School of Human Development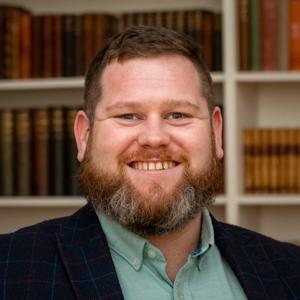 Phone number:
Email Address
david.kennedy@dcu.ie
Campus
St Patrick's Campus
Academic biography
Dr. David Kennedy (BA, MA, Ph.D, SFHEA) is Assistant Professor of Theology and Religious Education at the Institute of Education, Dublin City University. He is currently associate researcher at the Mater Dei Centre for Catholic Education, and is a member of the Network for Researchers in Catholic Education, Global Researchers Advancing Catholic Education (GRACE) and the European Society for Catholic Theology. From 2015- 2019, he worked as a researcher for numerous national bodies in Catholic education namely, the Catholic Schools Partnership (CSP), the Association of Trustees of Catholic Schools (ATCS), the Catholic Primary School Management Association (CPSMA) and the Irish Episcopal Conference (IECON). From 2015-2019, David was a lead coordinator and resource writer for Catholic School Week. In 2018, he worked as a researcher, resource writer and national coordinator for Catholic schools for the World Meeting of Families 2018 and papal visit of Pope Francis.

David is the Programme Chair of the Certificate in Catholic Religious Studies (Part-time) programme and the Certificate in Catholic Religious Studies Supplementary.. He also currently lectures on the Bachelor of Education programme, Master of Education programme, and the Catholic Certificate in Religious Studies in Scripture, Faith and Diversity, Religious Education and the Child, Religious Education in a Plural Age, Introduction to Theology, and Cultural Diversity and Religious Pluralism. In 2021, David received the DCU President's Award for Excellence in Teaching for Distinctive Approaches to Teaching. In 2020, David began producing and hosting the 'Conversations from the Classroom' Podcast series. Since the beginning of 2022, he has been developing the Podcast in association with the Mater Dei Centre for Catholic Education. His Ph.D research titled 'Encounters with Truth: The Hermeneutical Task of Religious Education in the Republic of Ireland,' speaks to both religious and non-religious educational contexts by offering a theologically and philosophically informed account of the hermeneutical task of religious education. In 2022, David achieved the status of Senior Fellow with Advance HE in accordance with the UK professional standards framework for teaching and learning support in higher education.

Research interests
Hermeneutics and Religious Education, European Approaches to Religious Education, Ethos, Intercultural Education, Theologies of the Eucharist, Sacramental Theology, the Theology of Jean Luc Marion, Christology, Religious Pluralism and Cultural Diversity, the Philosophical Hermeneutics of Hans-Georg Gadamer, Universal Design for Learning, Digital Learning