Primary Department
School of Inclusive & Special Education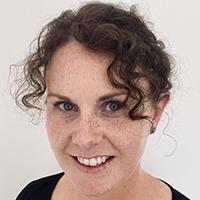 Phone number:
Email Address
laura.p.gormley@dcu.ie
Campus
St Patrick's Campus
Academic biography
Dr. Laura Gormley (BCBA) holds a BA in Psychology, MSc in Psychology (Applied Behaviour Analysis) and a PhD in Psychology from Trinity College Dublin. Her PhD was funded by the Irish Research Council and examined the dissemination of evidence-based practice to professionals working in the field of intellectual and developmental disabilities. Since completing her PhD, Laura has worked as a postdoctoral researcher with the Behaviour Research Unit (BRU) at the Economic and Social Research Institute (ESRI) and held the position of programme director on the BA (Hons) in Montessori Education with Saint Nicholas Montessori College, Dun Laoghaire. During this time, Laura also worked as an adjunct lecturer on the MSc in Psychology (ABA) programme in Trinity College Dublin.
Since 2007, Laura has worked in applied special education settings with children with complex learning needs (2.5-18 years) and their families. This experience, which is ongoing, involves using a range of psychological assessments to design, supervise and deliver evidence-based education programmes across a range of settings, including early intervention, special schools and autism classrooms.
Laura has been the principal investigator on a number of research projects, which investigated ways to improve service provision for individuals with intellectual and developmental disabilities. These research projects have involved national and international collaboration and Laura has published this research in a range of international peer reviewed journals.


Research interests
Autism, Complex Learning Needs, Continuous Professional Development, Understanding of Evidence-Based Practice, Dissemination of Evidence-Based Practice, Evaluating Service Provision Outcomes, Lived Experiences of Autistic People