School of Inclusive & Special Education
Induction Course for Teachers of Pupils with Severe/Profound Learning Disabilities
Induction Course for Teachers of Pupils with Severe/Profound Learning Disabilities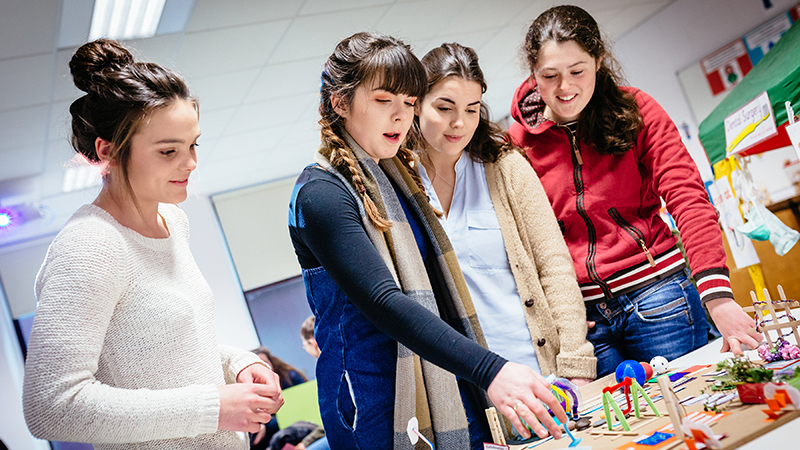 The School of Inclusive and Special Education, DCU Institute of Education, will deliver an in-service induction course designed for teachers of pupils with Severe and Profound Learning Disabilities at the request of the Department of Education and Skills.
Overall Aim of Course
To enable teachers to plan for and deliver effective education to their pupils and to feel confident about their work and its place within Irish Education.
Structure of Course
Part 1: (9th - 13th March 2020) Lectures based in the Institute of Education, DCU St. Patrick's Campus, Drumcondra, Dublin 9
Between Parts 1 and 2 of the course teachers will visit a school/class that caters for pupils with Severe/Profound GLD.
Part 2: (14th & 15th May 2020) Lectures based in the Institute of Education, DCU St. Patrick's Campus, Drumcondra, Dublin 9
Course Objectives
Following completion of this course teachers will:
Know about a range of teaching strategies and approaches appropriate to pupils with S&PMLD and begin to apply these.
Know some basic approaches to challenging behaviour.
Know about a range of resources and activities that are useful for their work.
Know about alternative forms of organisation for their classes.
Know how to access further help, information and support.
Have visited at least one other class.
Closing Date for Applications: To be advised. Application Form »

Further Enquiries
email: ioe.ise@dcu.ie | phone: 01-8842042
2020 Course Information
The course consists of 8 days in total broken down as follows:
five days in college
one day visiting another school
a further two days in college
Substitute cover is allowed depending on approval of Boards of Management.

The Teacher Section of the D.E.S. has agreed to fund:
a substitute teacher in place of each teacher attending the Course;
subsistence allowance in accordance with Agreed Report No 333/00;
travel expenses, under certain conditions.
Course Venue: School of Inclusive and Special Education, DCU Institute of Education, St Patrick's Campus, Drumcondra, Dublin 9

Lectures delivered from 9.00 to 4.00 on course dates

The dates for 2020 are:

Part 1: 9th -13th March 2020 (5 days)
Part 2: 14th & 15th May 2020 (2 days)
One day visiting another school: Date to be decided
Evaluations from Previous Participants on this course
"So delighted I attended such a worthwhile course. I would love to do it again. Please ensure that this course will never be terminated".

"I really enjoyed the course overall. I got so much from it. Hearing other teacher's experiences and ideas were invaluable. I picked up so much and so many ideas and have put them into practice within my class. I just hope this course carries on. I had to go back to my school and give a presentation to the rest of the teachers. All found what I presented useful".

"Overall an EXCELLENT course. Very practical and informative. Lots of ideas to use in my class. Thank you so much.
Impact of SPLD course on your teaching practice
"The course helped to clarify the roles and appropriate duties which can be delegated to SNAs. The concept of 'teacher' as 'team leader' of SNAs was very helpful".

"Will start to analyse video recordings of children as a way of assessing needs/strengths".

""Practical and enjoyable ideas. Went away enthusiastic about messy play, bought lots and started activities in class".

"Found course very helpful and will use numerous of the ideas given in my teaching".

"Following on from the course I now focus on what the child can do instead of focusing on what he/she can't do. From the sessions on the course I now know that the children in my class can make progress".

"Sometimes I can get really bogged down in writing objectives. The course really helped me to write objectives in IEPs and to plan strategies in helping children with SPLD to achieve set goals".