School of Inclusive & Special Education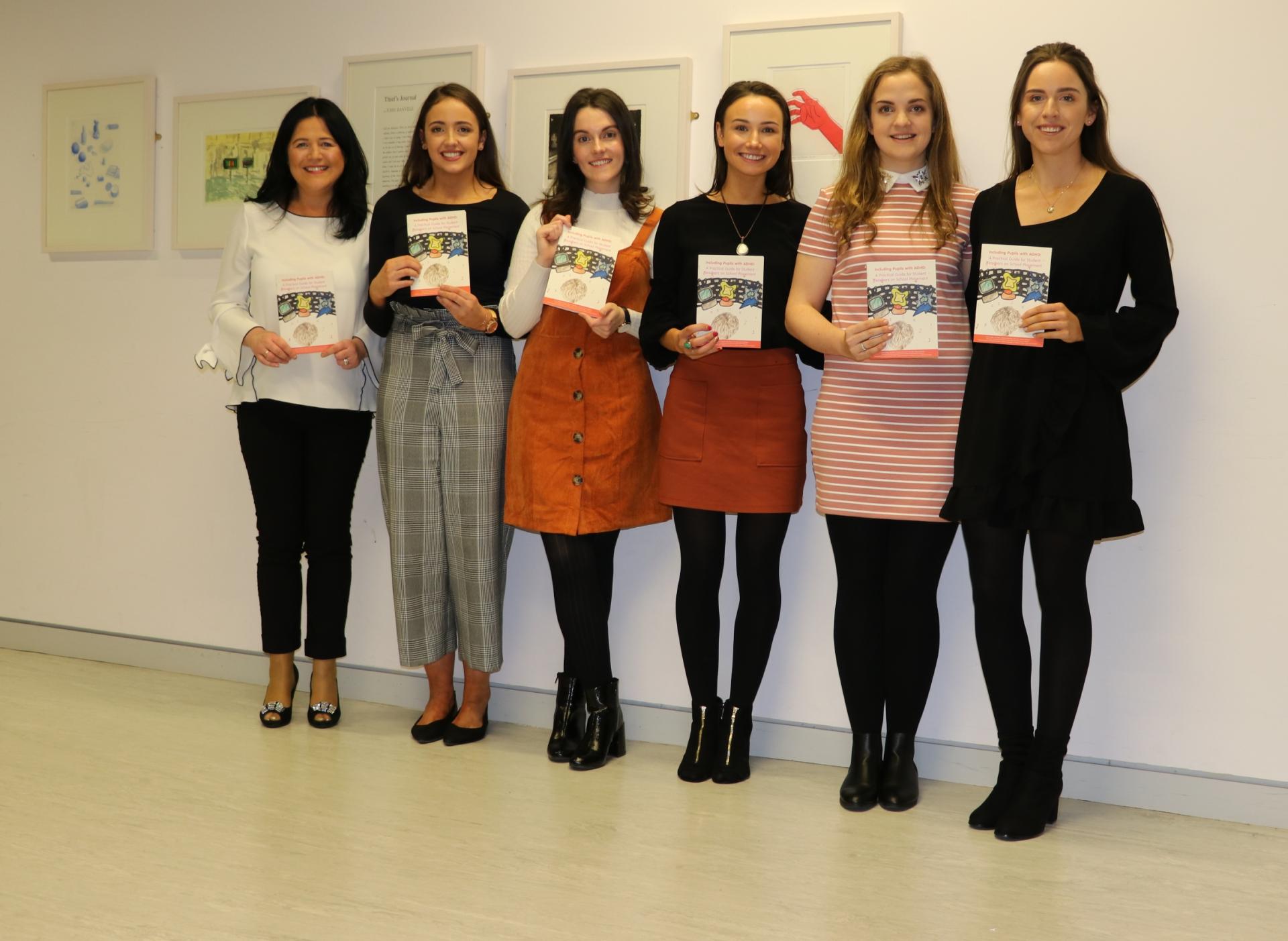 Below Image
Including Pupils with ADHD Handbook
Launch of ADHD handbook authored by BEd4 (primary teaching students)
On Monday, 26 November 2018, five recent graduates of DCU's BEd (primary) programme and their lecturer launched a handbook entitled Including Pupils with ADHD: A Practical Guide for Student Teachers on School Placement. The handbook arose from an element of the assessment for a final year, core module which focuses on inclusion in schools and classrooms. The students had been given a range of choices for their assignment and they chose to focus on inclusion of pupils with ADHD when on school placement because they all had experience of working with these pupils on at least one of their placements over the four years of the course. The students believed the handbook would support student teachers to consider their planning and therefore, their teaching, to effectively include a pupil with ADHD in all lessons. Further, they believed that much of the advice provided regarding considerations for pupils with ADHD would actually be applicable in any primary classroom and therefore, the handbook could potentially support the work of all student teachers on placement.
The handbook was launched by Dr. Anne Looney, Dean of DCU's Institute of Education who commended the work of all involved, citing it as a ground-breaking initiative in terms of the publication of the work of undergraduate student teachers.
The handbook was published jointly by DCU and ADHD Ireland and authored by BEd graduates Eleanor Bolger, Tara Butler, Catherine Mary Byrne, Alice Kelly and Johanna Wickham and their teacher, Ann Marie Farrell (Assistant Professor, School of Inclusive and Special Education). Particular thanks to the DCU Staff Publications Fund which facilitated the costs of the publication.
The publication is available on the ADHD Ireland website at the following link:
http://hadd.ie/article/including-pupils-adhd-new-booklet-dcu-and-hadd-adhd-ireland
Pictured above: Ann Marie Farrell, Catherine Mary Byrne, Tara Butler, Eleanor Bolger, Johanna Wickham and Alice Kelly.