School of Inclusive & Special Education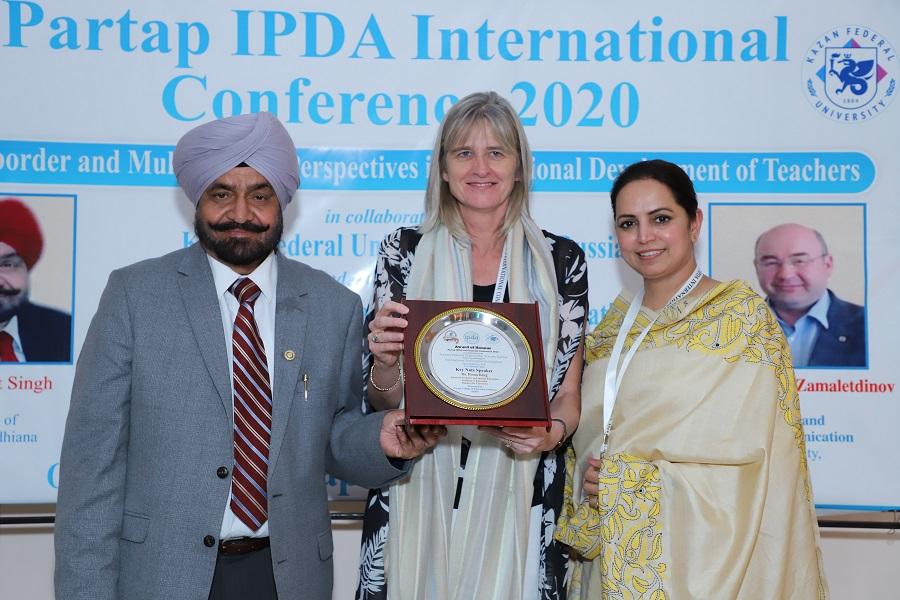 Dr Fiona King delivers keynote at International Conference in India
The International Professional Development Association (IPDA) of India held their annual conference on 22-23 February at Partap College of Education, Ludhiana. The title of the conference was "Cross-border and Multicultural Perspectives in Professional Development of Teachers".
Dr. King was representing the IPDA International Committee in attending the conference. Her keynote was entitled "International Perspectives in Professional Development for Teachers". It drew on some key issues such as how professional development is defined, its link with professionalism and the importance of leadership for professional learning.
The conference was attended by over 200 delegates from India, Russia, Spain, Italy and the UK. The Third volume of the edited book "Professionalism in Education" with selected papers of the conference was released during the event.