Primary Department
School of Inclusive & Special Education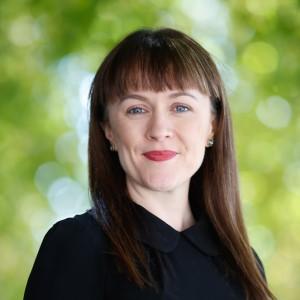 Phone number:
Email Address
elizabeth.mathews@dcu.ie
Campus
St Patrick's Campus
Academic biography
Elizabeth is a lecturer with the School of Inclusive and Special Education at DCU St. Patrick's Campus, where she specialises in the area of deaf education. She completed her MA in Deaf Education at Gallaudet University, Washington DC (2005) and her PhD with Maynooth University (2011). Previously, she was the coordinator of the Deaf Education Centre in Cabra, Dublin. She sits on the Board of Management of Holy Family School for the Deaf in Cabra and is a member of the Education Partnership Group.
Research interests
Deaf education, in particular educational attainment, social inclusion.Teacher education, in particular for children who are deaf, hard of hearing, blind, visually impaired, or deafblindLanguage acquisition, cognitive development and literacy in deaf children.Inclusion/exclusion and belonging in the education system, in particular, intersectionality and marginality in education.Geographies of education, in particular spatial inequalities in education, use of GIS as a research tool.Power and resistance in the education system.History of special and inclusive education, in particular Foucauldian analyses of same.