Primary Department
School of Language, Literacy & Early Childhood Education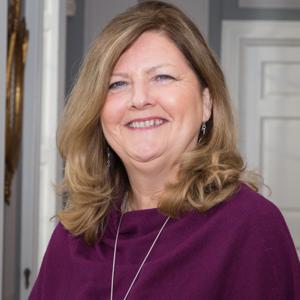 Phone number:
Email Address
eithne.kennedy@dcu.ie
Campus
St Patrick's Campus
Academic biography
Eithne Kennedy is associate professor (Literacy Studies) and Programme Chair of the Master of Education in Literacy Professional Practice (MEdLPP) in the School of Language, Literacy and Early Childhood Education.
As the director of the Write to Read research initiative a longitudinal University and School literacy project she also works collaboratively with schools and communities to create powerful literacy environments that motivate and engage children as readers, writers and thinkers. Prior to joining the faculty in 1997, she was a classroom teacher in Dublin and the US where she earned her Masters in Special Education at Fordham University, NYC.
She is the recipient of the International Literacy Association's Outstanding Doctoral Dissertation Award (2010) and DCU President's Award for Public Engagement (2014).
She has authored and co-authored several publications in the field of literacy including: Raising Literacy Achievement in High-Poverty Schools: An Evidence-Based Approach (Routledge, US, 2014), and a range of papers on literacy research, policy and practice.
She is a past president.of the Literacy Association of Ireland and a current executive committee member.
Research interests
Collaborative research with schools to implement research-based balanced literacy frameworks for literacy instruction that motivate and engage children as readers, writers and thinkers Creativity and literacy Disciplinary literacy Early intervention and investigation of effective approaches to improving achievement in literacy in disadvantaged contexts Collaborative professional development, change processes and literacy Literacy policy and implementation issues