Primary Department
School of Language, Literacy & Early Childhood Education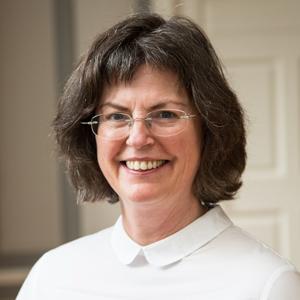 Phone number:
Email Address
geraldine.french@dcu.ie
Campus
St Patrick's Campus
Academic biography
Dr Geraldine French is an Associate Professor, the Head of School of Language, Literacy and Early Childhood Education, the Programme Chair of the Master of Education in Early Childhood Education, and Senior Fellow of Advance HE. Geraldine is a specialist in early childhood education. Her doctoral thesis is in the area of pedagogical interactions between adults and very young children in early childhood settings with a particular focus on educational inequality. She has worked for a variety of governmental and voluntary organisations, national and international, in conducting continued professional development, research, needs analysis, evaluations, and consultancy for strategic planning. Commissioning bodies have included: The Arts Council, Barnardos, Better Start, Centre for Early Childhood Development and Education, Childhood Development Initiative, Children's Books Ireland, European Programme to Combat Social Exclusion, Fingal Libraries, Katharine Howard Foundation, National Council for Curriculum and Assessment among others. Geraldine has published in the areas of parenting and the experience of poverty amongst families with very young children. In the context of early childhood settings. Geraldine has published on quality professional practice, supporting early language, literacy, numeracy, and nurturing babies' learning and development. Recent publications include the Literature Review to Support the Updating of Aistear, the Early Childhood Curriculum Framework, and the Literature Review to Update the Lieracy/Digital Literacy and Numeracy Strategy.  Geraldine has been focussing on examining interactions through video analysis of practice through dialogue founded in reflection and collaboration.

Research interests
Professional practice in early childhood settings, particularly adult child interactions in settings that support children at risk of educational inequality; the use of film-stimulated reflective dialogues to enhance professional practice; early language, literacy and numeracy learning and development; learning through play; conflict resolution among young children; curriculum approaches, implementation of policy and programmes in early childhood, children from birth to three years of age.