Primary Department
School of Language, Literacy & Early Childhood Education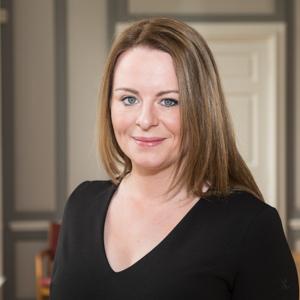 Phone number:
Email Address
grainne.mckenna@dcu.ie
Campus
St Patrick's Campus
Academic biography
Grainne McKenna is an Assistant Professor in early childhood education at the Institute of Education, Dublin City University. She has worked as a primary school teacher and qualified as a Developmental and Educational Psychologist from Queen's University Belfast in 2006. Grainne has worked for government and national voluntary organisations in Ireland, the United States, the UK and British Overseas Territories. She has been a member of Irish inter-departmental working groups including; the National Early Years Children First Committee and the Supporting Access to the Early Childhood Care and Education (ECCE) Programme. Prior to commencing her role with DCU, Grainne was Principal Inspection and Registration Officer with Tusla, Child and Family Agency, with responsibility for statutory regulation of early childhood settings under the Child & Family Agency Act (2013).


Grainne has special interest in early intervention, developmental disorders and child poverty. She has been involved in the development, implementation and evaluation of evidence-based initiatives to support better outcomes for children and families. These include; family literacy practices in Ireland (National Adult Literacy Agency), universal parenting supports (National Early Years Access Initiative), children's access to Early Childhood Care and Education (Fingal Childcare Committee) and population level assessment of educational engagement and achievement (Department for International Development).
Research interests
Early Childhood EducationChild Development Early Language and Family Literacy
Child Poverty and deprivationInequities in Early Childhood including; child poverty and marginalised communitiesSafeguarding and child protection