Primary Department
School of Language, Literacy & Early Childhood Education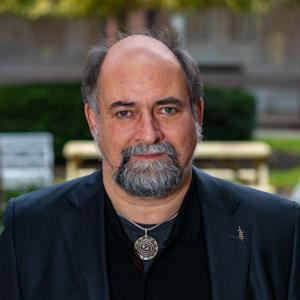 Phone number:
Email Address
mathias.urban@dcu.ie
Campus
St Patrick's Campus
Academic biography
Mathias Urban, PhD, is Desmond Chair of Early Childhood Education, and Director of the Early Childhood Research Centre (ECRC) at Dublin City University, Ireland (DCU). He works on questions of policy related to diversity and equality, social justice, evaluation and professionalism in education and care systems for young children, families and communities in diverse socio-cultural contexts. Before joining DCU Mathias held the position of Froebel Professor of Early Childhood Studies and Director of the Early Childhood Research Centre at the University of Roehampton, London, United Kingdom.
Mathias is Professor of Pedagogy (professor II) at the University of Stavanger, Norway, and
Affiliate Professor and Fellow at EDPolicyFORWARD: The Center for Educational Policy at George Mason University
, VA, USA.
Mathias has 20 years experience in designing and leading international collaborative research projects. He has a well-established track record of publications in international peer-reviewed journals; his work has been classified as 'world leading' and 'internationally excellent' in the context of the Research Excellence Framework (REF) of the United Kingdom.
Mathias was awarded the 'Marianne Bloch Distinguished Career Award' by the international Reconceptualising Early Childhood Education network in 2018, and the DCU President's Research Impact Award in 2020.

From 2010 to 2011 he coordinated the European CoRe project (Competence Requirements in Early Childhood Education and Care). His current and recent projects include collaborative studies on early childhood systems and governance in Europe and Latin America, studies on Privatisation and on the impact of Assessment Regimes, and an 11-country project on Governance and Leadership for Competent Systems in Early Childhood.

Mathias is the lead author of the 2018 (Argentina), 2019 (Japan), 2020 (Saudi Arabia), 2021 (Italy), and 2022 (Indonesia) G20/T20 early childhood development, education and care policy briefs, and a member of the European Commission expert working group on Early Childhood Education and Care.
He was President of the International Froebel Society (IFS) from 2016-2019.
Research interests
Policy and practice in early childhood development, care and educationInternational comparative researchSystems research