Primary Department
School of Language, Literacy & Early Childhood Education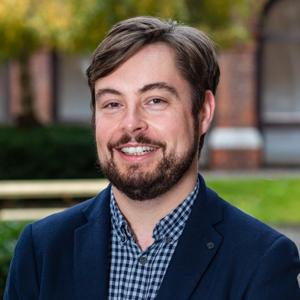 Phone number:
Email Address
patrick.j.burke@dcu.ie
Campus
St Patrick's Campus
Academic biography
Patrick is an Assistant Professor in Education (Literacy) in the School of Language, Literacy and Early Childhood Education.

A graduate of the B.Ed in Education and Psychology programme at MIC Limerick, Patrick started his career as a primary school teacher in North County Dublin. In his school he also gained experience as a special duties/APII teacher with responsibility for technology and mathematics. He went on to work as an International Fellow in the Children's Literature Centre at Frostburg State University while completing his M.Ed in Reading/Literacy. In this role he contributed to the management of a large library of children's books and co-ordinated events to develop a love of reading for children in the local area. While working as an Advisor with the Professional Development Service for Teachers (PDST), he contributed to the design and provision of professional development for teachers in English/Gaeilge on a national basis. Immediately prior to joining DCU, he worked for five years as a Lecturer in Education at MIC Limerick, where he taught core and specialist literacy education modules at under- and post-graduate level.
Patrick has contributed to the crafting of the national curriculum for language and literacy as a member of the NCCA Primary Language Development Group (2019). He has also worked on a number of other research and professional projects in literacy and education more generally. His teaching and scholarly work has been recognised by several organisations including the National Forum for the Enhancement of Teaching and Learning and the International Literacy Association.
Research interests
Psychological perspectives on literacy development; disciplinary literacy; literacy curriculum implementation; the linguistic basis for reading/writing development; children's literature; inclusive literacy teaching; technology and literacy; literacy policy development; curriculum development; literacy difficulties.