Primary Department
School of Language, Literacy & Early Childhood Education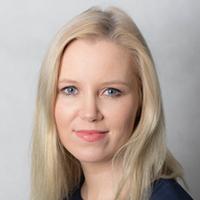 Phone number:
Email Address
sarah.ogrady@dcu.ie
Campus
St Patrick's Campus
Academic biography
Dr Sarah O'Grady (BA (Hons), H Dip in Education, MEd, EdD) is Assistant Professor in Education in the School of Language, Literacy and Early Childhood Education. She lectures on a range of modules and is Coordinator of School Placement for the BEd in Gaeilge, and French or German or Spanish (BEdLan) programme.

Prior to joining the Institute of Education at DCU, Sarah was seconded to the Teaching Council for two years. As a Teaching Council Associate, she worked in the Initial Teacher Education and Induction Section of the Council, and her work was focused on the development of national teacher education policy. Sarah also taught modern languages for fifteen years in an all boys' post-primary school in Dublin, where she was Coordinator of the French Department. Sarah also led and took part in several whole-school policy initiatives, she was Chairperson of the Education and Ethos Committee, and was elected to the Board of Management in the school.

Sarah's doctoral research focused on exploring how recent changes to policy and initial teacher education programmes were perceived and experienced in practice by school-based stakeholders in post-primary schools.

Research interests
Sarah's research interests include; teacher education policy, school-university partnerships, student teachers' experiences of placement, teachers as teacher educators, and the development of professional teacher identity among student teachers. Sarah has presented her research at both national and international conferences.