Primary Department
School of Language, Literacy & Early Childhood Education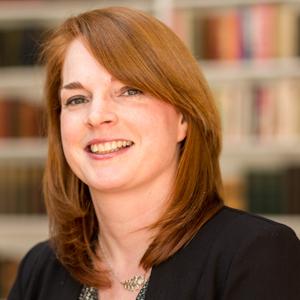 Phone number:
Email Address
tara.concannon-gibney@dcu.ie
Campus
St Patrick's Campus
Academic biography
Dr. Tara Concannon-Gibney lectures in the area of literacy. A former primary school teacher, she has worked with pre-service and in-service teachers in Ireland and in New York for two decades. Prior to joining D.C.U. in 2017, she was programme coordinator of the B.Sc. in Early Childhood at Marino Institute of Education (Dublin) where she lectured in literacy and Early Childhood. From 2009 until 2012, Dr Concannon-Gibney worked at Adelphi University in New York.
She was awarded an Advanced HE Fellowship in 2021 and earned a Universal Badge for Learning (UDL) in 2020 (AHEAD/CAST). She was nominated (as part of a team), for the DCU President's Teaching Excellence Award in 2021. She is the Ethics Convenor for the School of Language, Literacy & Early Childhood Education (LLECE) at DCU.
She is past president of the Literacy Association of Ireland and the current Irish representative for FELA (Federation of European Literacy Association). She was a member of an expert advisory panel for Doodle Den (Childhood Development Initiative) which developed a website and support materials to enhance the literacy development of children from disadvantaged backgrounds. She also worked with AMBER (Advanced Materials and BioEngineering Research) in 2020-2021 to develop lesson plans which integrate science, maths, and literacy. Her SCOTENs funded project focused on the 'Exploration of the Use of Children's Literature in Early Reading'. She recently worked with a large team of researchers from the IoE on the Research Report in Relation to Literacy (including digital literacy) & Numeracy and another team within the LLECE (DCU) on a Literature Review to Support the Updating of Aistear, the Early Childhood Curriculum Framework (NCCA, 2019).
Her current research interests include emergent literacy, the literacy development of English language learners, literacy integration, creativity in literacy education, and teaching and learning in higher education. She has published in numerous national and international peer-reviewed journals and is the author of Teaching Essential Literacy Skills: A guide for students and teachers (Routledge). She welcomes applications for Ph.D./Masters by research/EdD in literacy.
Research interests
Meaningful literacy teaching in the early years
Reading Comprehension
Literacy instruction for pupils for whom English is an additional language (EAL)
Literacy/STEM integration
Writing instruction