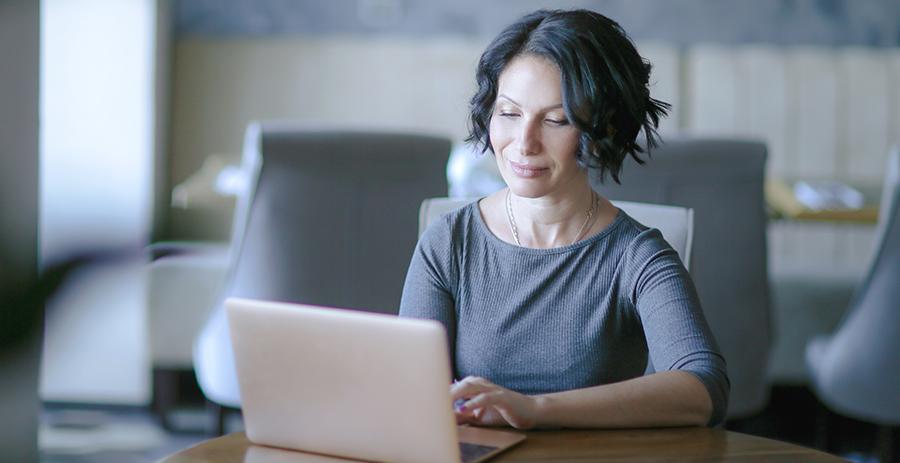 New report emphasises the importance of interpersonal skills and having a compassionate approach for effective teaching online
A new report by the National Institute for Digital Learning at DCU highlights the differences in teaching online to a traditional classroom setting. It emphasises the importance of interpersonal skills and having a compassionate approach for effective teaching online.
The ability to connect and to build good teacher-student relationships, both of which can be more challenging in an online environment, becomes more effective when an online educator has a strong social presence. The report also finds that when educators have a compassionate approach to student's diverse needs, it builds trust and leads to a more positive learning experience.
Through a critical analysis of relevant international literature, the report Teaching online is different: Critical perspectives from the literature aims to uncover and promote effective online teaching practices, support the professional learning of online educators and ultimately support students to learn online by helping and inspiring their educators.
It identifies factors that should be considered in order to produce effective professional development for online educators, recommending that professional development opportunities be flexible and scheduled at times that work for part-time educators, as they can frequently miss out. It also emphasises that online professional development courses should be delivered online and not in the traditional classroom setting
Commenting on the research, Dr Orna Farrell, co-author of the report and Chair of DCU Connected Humanities, said:
"Teaching online is different and as new theories of teaching and learning are being validated and as new technologies become available to support and/ or transform teaching and learning, the role of educators in higher educators is changing.

We hope that this research highlights how those changing roles and associated competencies can be developed through the provision of training, amongst other supports, and to inform universities and online education providers on what is now required of their educators and to provide the necessary training for them to teach effectively online."
The report, which was launched at the recent World Conference for Online Learning opening ceremony and praised by Minister for Higher Education Mary Mitchel O'Connor for its contribution to research about online teaching, arises from the #Openteach: Professional Development for Open Online Educators project, which is funded by the National Forum for the Enhancement of Teaching and Learning in Higher Education.
To view the full report visit Teaching online is different: Critical perspectives from the literature