Visiting Students
Join us for a semester or a year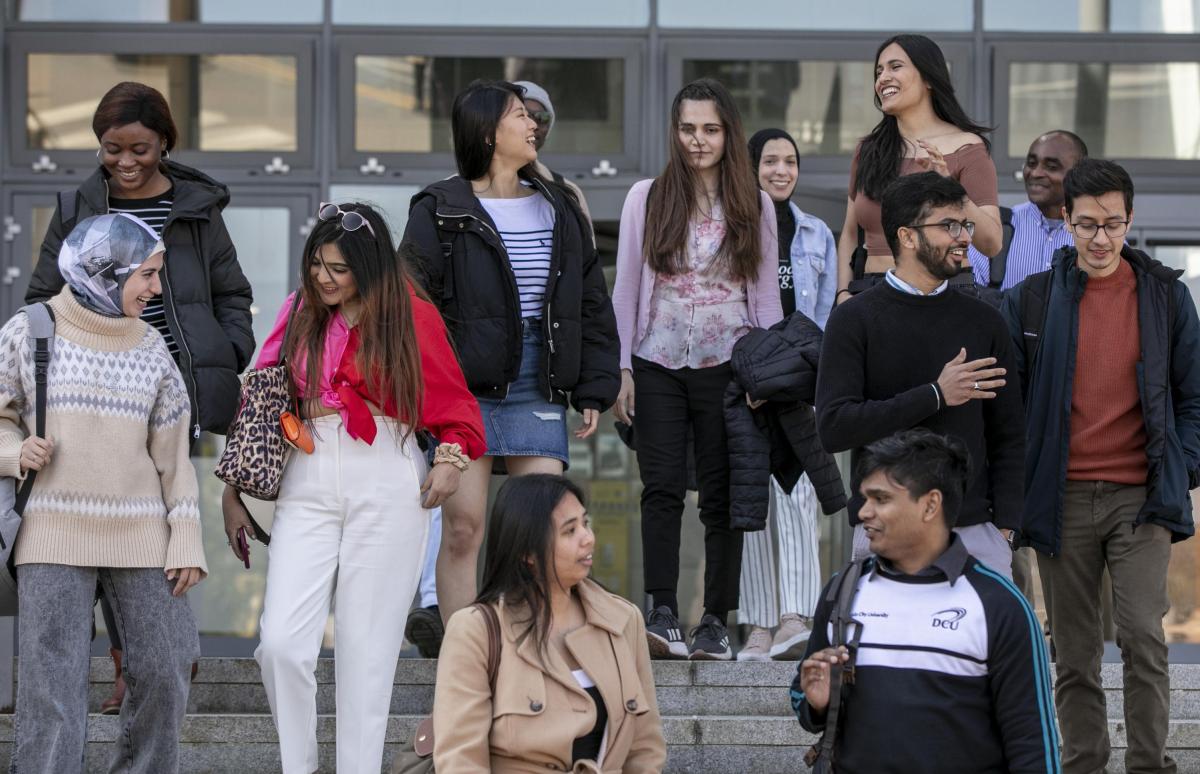 Every year, we welcome many international students who come to study for a semester or a year at DCU. Join us in Dublin to experience different classes, enjoy Ireland's warmth and culture, improve your career prospects and make lifelong friends.  
There are different ways to come to DCU as a visiting student. Choose the option below that is right for you.
For further information see our Incoming Student Handbook 2022 v2.0.pdf
Erasmus+ 
If you are studying at a university in the EU that has an exchange agreement with DCU, you can study at DCU as an Erasmus+ exchange student.
Non-EU exchange students
If you are studying at a university outside the EU that already has an exchange agreement with DCU, you can visit as an exchange student.
Study abroad
If your university doesn't yet have an exchange agreement with DCU, you can apply to our study abroad programme. To be eligible, you'll need a good cumulative average to date, such as a GPA (grade point average) of 3.0 (or equivalent).
Gaining credits 
As a visiting student, you can choose from a range of accredited modules. Each module at DCU is typically worth five European Credit Transfer and Accumulation System (ECTS) credits (usually equivalent to three US credits). Some are worth 2.5, 7.5 or 10 ECTS credits.
With the modules you choose, you can accumulate a total of up to 30 ECTS credits in each semester. 
You only get credit for modules for which you have submitted the required assignments or passed the relevant exams. 
If you register in a module for 'attendance only', you won't get any credit for it. 
You must ensure the modules you choose meet your home institution's study abroad requirements and that you can transfer the credits you get. 
If you need to repeat an exam, you can only do that at DCU during the scheduled repeat period in August. 
You can find your module options by going to the page for Erasmus+ & Exchange or Study Abroad students. Make sure you review the module choice checklist before submitting your choices.   
Timetables & Academic Calendar Timetables 
Class timetables are normally available at the start of each semester. Sometimes module choices clash on timetables, but our team will help you work this out during orientation.  
Classes could run on any of DCU's three campuses so you may need to move between campuses during the day. (See Maps for more information.)  
Academic calendar 
Semesters at DCU are normally 16 weeks: 12 weeks of teaching followed by a two-week study period and two weeks of exams. Find out more about exams at DCU from Registry. 
When to apply 
Apply before 15 July (for Semester 1 or the full academic year) or 15 November (for Semester 2). We recommend you apply as early as you can, especially if you also want to apply for DCU on-campus accommodation.  
If places are still available, DCU may accept late applications from students who don't need a visa or who have already organised accommodation.
Check our policy page for other relevant policies and documentation.