Orientation
International Orientation January 2022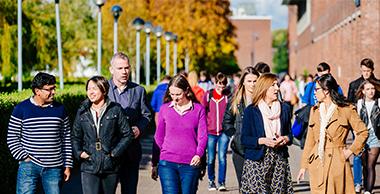 The International Orientation for incoming January 2022 international students took place on Friday, January 7th. Please see the DCU International Orientation Schedule for the schedule.
The DCU International Orientation Booklet outlines the schedule in more detail and has other useful resources.
The DCU International Office Handbook for Incoming Students is now avallable.
The DCU Orientation programme, the general orientation designed for all new incoming students, is available at MyDCU. The International Orientation is designed to supplement that programme for international students, and is supported by the International Students section on MyDCU .
Below, you will find information on preparing for arrival to Ireland, arriving on the DCU campus,and registering at DCU.