Institutional Research

Institutional Research: Facts & Figures
With over 17,000 students and 2000 staff, Dublin City University is one of the largest providers of Higher Education in Ireland. We are globally connected and regionally embedded, with strong employer and partner connections.
Student Facts & Figures:
Full-Time Undergraduate Numbers (Under-Represented Groups in Higher Education).
The table below showcases the percentageof under-represented student groups registered on full-time undergraduate degree programmes on the HEA census date of the 1st of March in the relevant academic year.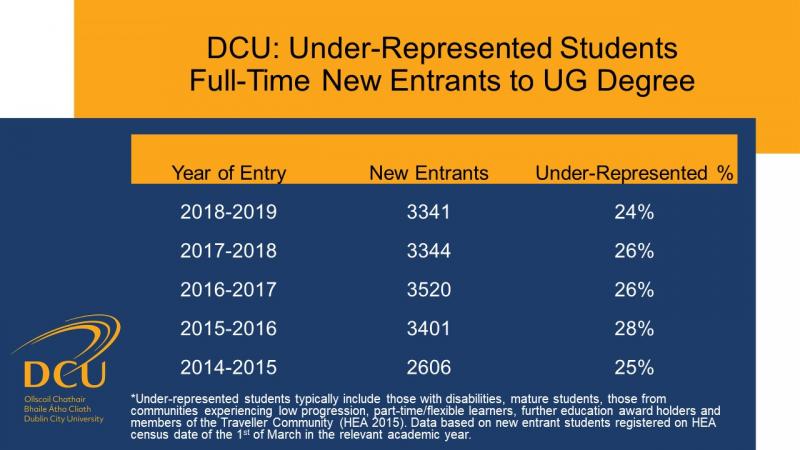 Four Year Completion Rates : Full-Time Undergraduate Programmes

4 Year Completion for Full-Time Undergraduate Degree Programmes for Students Entering from 2011-2012 to 2015-2016 are detailed below. Completion refers to when a student has successfully completed their programme of study. Retention in general, is usually defined as 'the percentage measuring higher education students who remain in study from the original cohort until they have completed the qualification.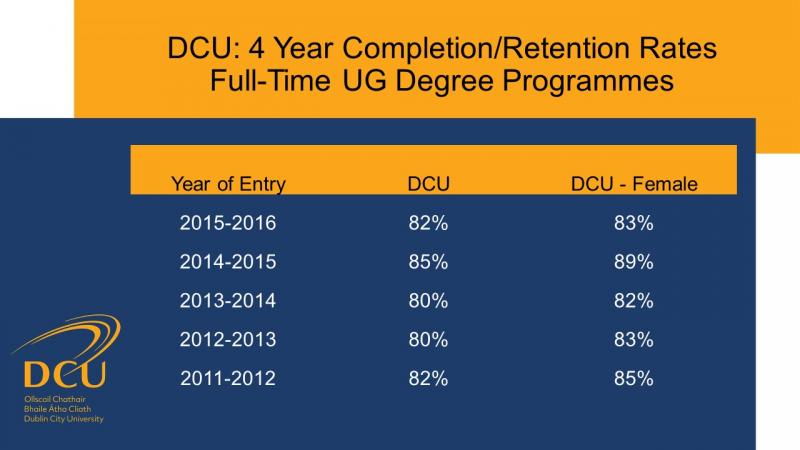 Date for the completion rate table can be downloaded at this link: DCU 4 Year Completion/Retention Rate
Graduate Outcome Figures