Primary Department
School of STEM Education, Innovation & Global Studies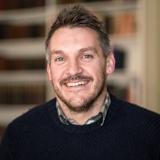 Phone number:
Email Address
benjamin.mallon@dcu.ie
Campus
St Patrick's Campus
Academic biography
Benjamin Mallon is Assistant Professor in Geography Education in the Institute of Education, Dublin City University.
Ben's expertise includes educational approaches which employ active, participatory methodologies and innovative enquiry-based frameworks to develop learners' understandings of, attitudes towards, and engagement with, significant sustainability issues such as climate change, biodiversity loss and conflict.
Ben coordinates and teaches undergraduate and postgraduate modules across the Institute of Education, including modules in 'primary geography education', 'geographical, environmental and outdoor education', 'children's rights education' and 'global citizenship education'. Ben supervises postgraduate research projects in the areas of geography education, global citizenship education, and education for democracy. Ben teaches in the EdD Area of Preferred Focus on education for sustainability, and supervises PhD students in the field of education.
Ben is co-PI on the DEMOCRAT Project (HORIZON-RIA HORIZON No. 101095106) which focuses on Education for Democracy across Europe. He has published a number of peer reviewed articles and several book chapters in the fields of Education for Sustainability, Global Citizenship Education and Climate Change Education, with a particular focus on transformative pedagogical approaches addressing complex global issues. Benjamin co-edited (with Anne Marie Kavanagh and Fionnuala Waldron) the book 'Teaching for social justice and sustainable development across the primary curriculum', published by Routledge in 2021. Some of Ben's current collaborative research projects include those exploring primary teachers' understandings and practices of Global Citizenship Education in schools, investigating young people's experiences of deliberative democracy in relation to biodiversity loss, and researching how climate change education is addressed in the curricula of island states.
Ben is co-director of the DCU Centre for Human Rights and Citizenship Education. He sits on the Scientific and Pedagogical Committee of the Office of Climate Education, and has most recently been involved on the organising committee of the Irish Children's and Young People's Assembly on Biodiversity Loss.
Research interests
Ben researches in the areas of Geography Education, Education for Sustainability and Global Citizenship Education, with a particular focus on pedagogical approaches which address conflict, challenge violence and support the development of peaceful and sustainable societies. Current research projects and responsiblities include:
- PI (with John Lalor and Justin Rami) on the DEMOCRAT Project (European Union's HORIZON-RIA HORIZON Research and Innovation Actions under Grant Agreement No. 101095106) which aims, through a participatory approach, to elaborate curricula or EfD based on a framework of responsible democratic competences (RDCs), to test them in open, local, innovative learning projects and to develop a toolbox to support the development of transformative EfD practices in the EU and beyond.
- PI (with Maria Barry) on the Development Education and Educational Disadvantage (DEED) Project, funded by Trocaire, exploring the opportunities for embedding Development Education/Global Citizenship Education within socially and/or economically disadvantaged contexts.
- Member of the research team on the COLNIM Project undertaking a comparative analysis of climate change education in the primary curricula of Ireland and Mauritius.
- Member of the research team addressing the research components of the Global Village programme (funded by Irish Aid). This includes a quantiative analysis of Irish primary teacher experiences, percpectives and practices in relation to Global Citizenship Education, and a scoping study exploring the GCE within early childhood education.