DCU Access to the Workplace Programme
Employer Engagement Programme 2023
As a valued programme supporter and participant DCU want to ensure your company has a positive,value adding experience working with us. Our newly enhanced ATTW Employer Engagement Programme aims to support companies throughout their lifecycle of engagement. 
On behalf of DCU Educational Trust and DCU's Access Service, we would like to thank you once again for supporting DCU's Access Programme and for your commitment to host a DCU Access to the Workplace internship this year.
We have prepared this Employer Guide which is suitable to share with all members of your team who are involved in hosting your Access to the Workplace internship. This document provides information to ensure a successful experience for both companies and students and answers the following questions:
What is DCU Access to the Workplace?

How does the programme and matching process work?

What can you expect from students participating in the programme?

What is expected from participating employers?

How will DCU engage with and support participating students and employers?
Since the programme began, companies have told us the Access to the Workplace programme has brought many benefits to their workplace such as building on Corporate Social Responsibility (CSR) strategies, adding to diversity and inclusion in the workplace, providing opportunities for staff development through line management and mentoring responsibility and bringing 'fresh thinking' and new perspectives. 
We wish you the best of luck with your internship this year and hope that you enjoy a similar experience in 2023.
Thank you again for your support, which is critical in enabling DCU Access students to pursue their dreams of higher education and to equip them with the skills and experience needed for success in their future career.
Yours sincerely,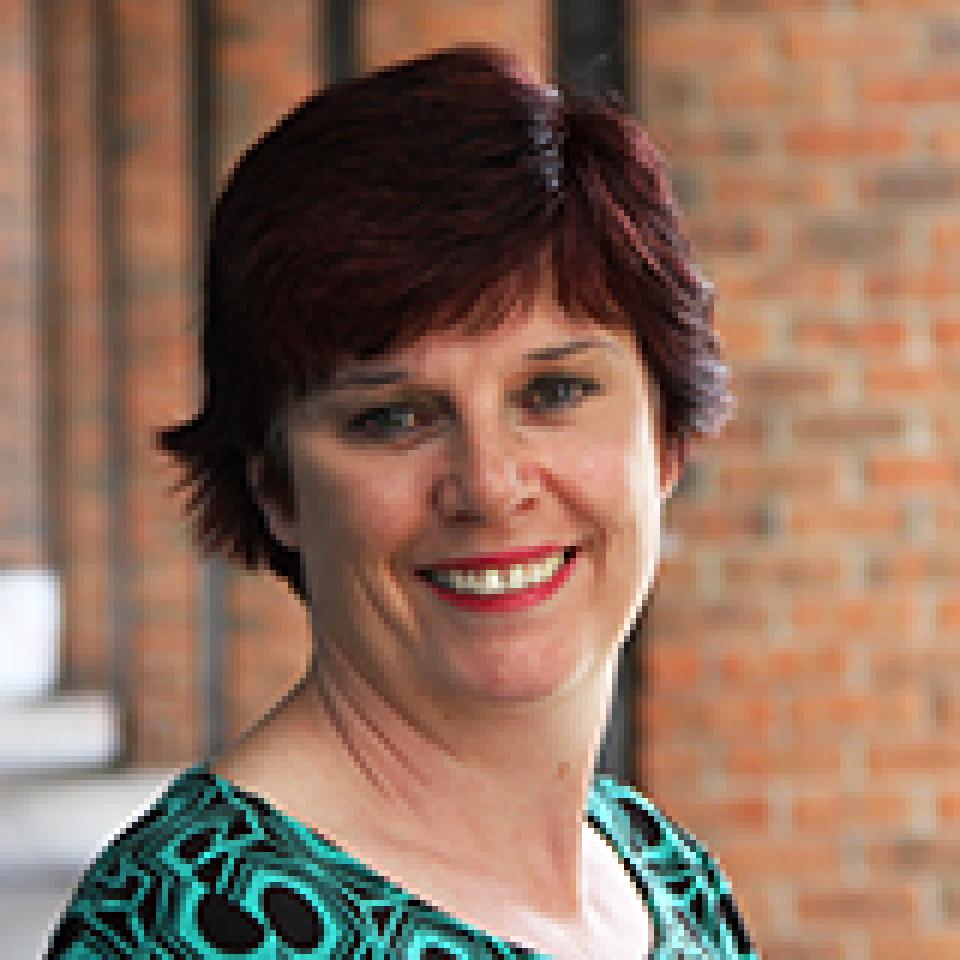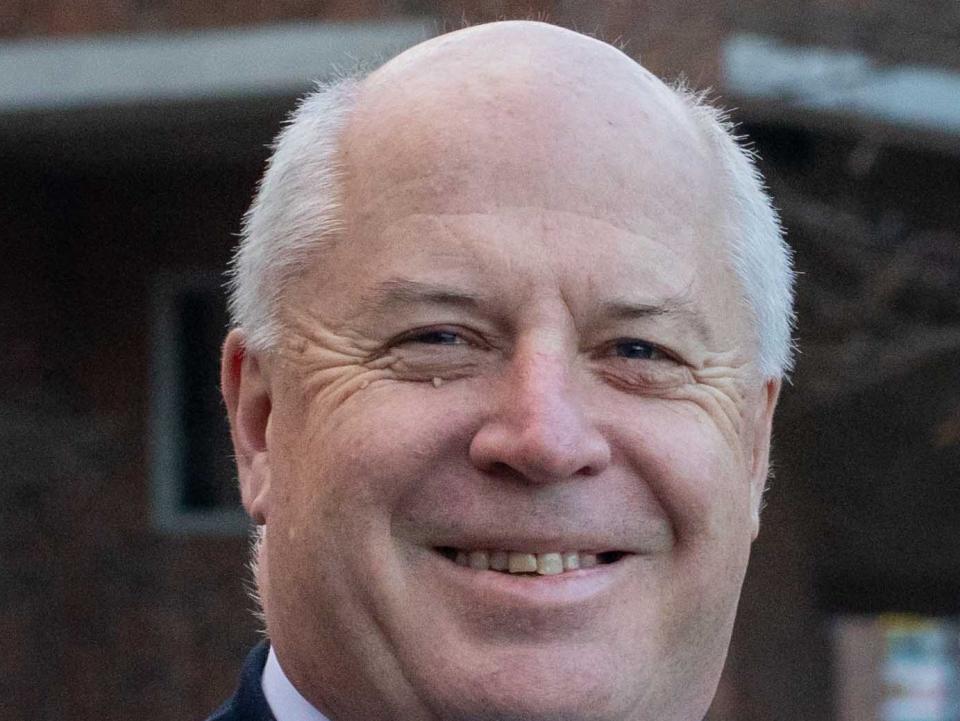 DCU's Access to the Workplace programme enables students from socio-economically disadvantaged backgrounds to find high-quality, fully paid, professional summer work experience in established workplaces.
The programme is an additional support for students supported by DCU's Access Programme, with internships provided by companies who also make a philanthropic contribution to support Access scholarships at DCU.
Since 2019, two independent evaluations have demonstrated the life and career-changing impact of Access to the Workplace for socio-economically disadvantaged students.
Looking to 2023 and beyond, we know the need to connect our Access students with internship opportunities that they could not secure alone will remain high, however, we also believe our unique and highly supportive internship model could benefit many other students too. And so, in keeping with DCU's mission to transform lives and societies, we will offer 10% of Access to the Workplace internships to neurodiverse students who are registered and supported by the Disability and Learning Support Service in DCU.
We look forward to working with our partner companies to advance our programme ambitions in 2023 and beyond.
Who is behind the programme?
The programme was developed in 2019 through a collaboration between DCU Educational Trust and DCU's Access Service.
DCU's Access Programme was 

established in 1990 to enable young 

people from socio-economically 

disadvantaged backgrounds to 

pursue third level education. 

Today, it 

is the largest programme of its kind, 

supporting 1,130 students to attend 

DCU in the 2021/22 academic year

. 

The programme provides a range 

of personal, financial and academic 

supports to enable students to thrive 

and excel in their studies at DCU.

DCU Educational Trust is a registered 

charity established in 1988 to build 

relationships with individual and 

corporate supporters of DCU in order 

to further DCU's mission to transform 

lives and societies. Philanthropic 

contributions from private donors to 

DCU Educational Trust are critical in 

enabling DCU to provide an annual 

scholarship to support Access students.

Our corporate partners currently 

include over 60 leading Irish companies 

who are committed to supporting 

DCU Access students by providing 

an annual internship opportunity, 

and by generously supporting Access 

scholarships at DCU. The full list 

of partner companies can be viewed at 

www.dcu.ie/accesstotheworkplace

 
Why did we establish DCU 

Access to the Workplace?
DCU Access to the Workplace is an additional support to enhance the future career prospects and social mobility of Access students. Research by the Higher Education Authority has highlighted the need for such interventions, with figures revealing that even when all other factors are equal after graduation, students from disadvantaged areas continue to earn less than students from more affluent areas. Access to the Workplace provides an innovative response to an issue identified by DCU's Access Service in relation to the quality of summer work secured by Access students, and the subsequent impact this
can have on their social mobility. Due to limited social capital and professional networks, Access students can often fail to secure paid professional summer work experience in an area related to their studies and due to financial pressure, they are often unable to pursue
unpaid internships. This lack of professional or industry experience during their degree can later put students at a disadvantage when competing for INTRA work placements or graduate employment.
| Student | Employer |
| --- | --- |
| Submit application form | Sign up to programme |
| Prepare and submit CV | Commit to philanthropic support |
| Participate in mandatory Work Readiness Programme | Complete Employer Requirements Form |
| Participate in mandatory Work Readiness Programme | Complete Employer Requirements Form |
| Commence 4-12 week summer internship | Provide fully paid summer internship |
| Mid review check-in (physical/virtual) | Mid review check in (physical/virtual) |
| Participate in programme evaluation | Participate in programme evaluation |
Student/Employer Matching Process 
A core element of the Access to the Workplace programme is to provide professional work experience to those students who may not otherwise have this opportunity. All interested students are required to complete an application form and submit a CV to the DCU Access Service. Employers are asked to complete an Employer Requirements Form, that specifies the programme of study, skills and competencies required for the internship position available. 
Following a review of student application forms, CVs and the Employer Requirements Form, every attempt is made to align the student and employer's interests. However, it may not be possible in every case to match the student and employer to their respective first choice e.g. journalism student working for a newspaper.
Administration of the student/employer matching process will be completed by the DCU Access Service and DCU Educational Trust. Once the process has been completed, both parties will be notified by the Access to the Workplace Programme Coordinator. At this point the employer will provide the student with a brief job description. This will allow the student to prepare for a meeting with them. Following a successful meeting/interview process, the employer makes the offer to the student and liaises directly with them to arrange the internship and employment T&Cs.
Student eligibility
DCU Access students are eligible to take part in the second year of their undergraduate degree course. In some instances, first year students and students registered with the Disability Learning and Support Service can also participate based on their course, experience and circumstances.
All Access to the Workplace students have participated in our bespoke Work Readiness Programme, which covers topics such as:
General programme information

CV & interview skills preparation

Professional workplace etiquette

Communication in the workplace
Ongoing assessment of student learning takes place throughout the programme via online quizzes and reflections.
Recognition of students' experience
We ask companies to be aware of where students are currently at in their educational/employment journey. This internship may be a students' first professional job and exposure to an office environment. In many cases, these students do not have the same networks or connections to provide them with advice on working in an office environment.
Your commitment to work with us and the students to support their personal, professional and academic development is much appreciated. 
Please do not hesitate to contact the Programme Coordinator if you do have any concerns or questions about the student/company expectations. DCU are available throughout the summer to support companies. 
The Access to the Workplace philanthropic support programme is open to organisations that support the DCU Access Scholarship Programme, and who are willing to:
Employ a student for a minimum of four

 weeks and maximum of 12 weeks 

between June and August

Provide at least 30 hours work per 

week at a minimum rate of €10.50 

per hour (in line with the National 

Minimum Wage)
Relationship between the student and employer
While DCU will make every effort to ensure that the student is suitably prepared for employment, the relationship between the student and the company is that of employee and employer and should be conducted in accordance with appropriate employment laws and regulations.
DCU cannot accept responsibility regarding employee performance, but we will make every effort to ensure that the student is as prepared as possible for their internship. DCU will make contact with each company to check in at the start of the internship and also midway review will take place in the form of a site visit or phone call. 
If there are any issues at any point during the internship, please make contact with the Programme Coordinator for additional support.
GDPR process
DCU will provide organisations with the CV of the matched student. By participating in the programme, the employer confirms that they will not use the CV and the information contained therein for any purpose other than that for which it was originally provided.
Following DCU GDPR protocol, CVs will be sent via email to one designated contact in your company. A password will then be sent by SMS/phone call to gain access to the CV.
What supports or arrangements should employers have in 

place for students to have a successful internship?
Employers are committed to supporting students' personal, academic and professional development throughout the internship. This may require some flexibility in August if a student has to re-sit exams. All students are asked to bring this to their employers attention at the start of their internship and arrange leave to attend exams Note: it is the student's responsibility to balance their work/study, and the employer is not required to give time off for study purposes. 

Provide a contract of employment for the full duration of the summer internship

Ensure the safety, health and welfare of the student at all times during the internship. In compliance with the Health Safety and Welfare at Work Act 2005, the employer is asked to provide all relevant/necessary health & safety training, risk training, health & safety instruction and appropriate equipment to the student

Manage the student induction process and any training requirements in line with your own company policies and procedures. If offering a remote/ hybrid internship, please ensure the 

the student is fully supported and has all the necessary technology to conduct their work e.g. laptop, headphones, work phone etc. Please refer to our DCU Virtual Internship

Toolkit

for further assistance.

Assign a workplace mentor to support the transition into the professional work environment.

We can provide access to our DCU Quick Mentor Guide to assist you with the mentoring process. If an employer does not have a mentoring programme in place, then assigning the student a buddy is recommended. This can give junior members of staff the opportunity to gain management experience. 

Schedule weekly/fortnightly check-ins with the student

Create networking opportunities e.g. arrange for the student to meet people from different departments
As a valued programme supporter and participant DCU want to ensure your company has a positive,value adding experience working with us. Our newly enhanced ATTW Employer Engagement Programme aims to support companies throughout their lifecycle of engagement. 
Outlined below is a timeline of events for our 2023 programme.
Key Dates
Action/Event

November 2022

ATTW Programme Launch 2023 

'Teams that Thrive' - more info here

8/9 March 2023

ATTW Employer Engagement Programme

Assistance with your Employer Requirements Form

Online zoom session Wednesday 8th March @11am 2023 (link to follow)

24th March 2023

Employers submit Employer Requirements Form

Deadline for employers to submit their Employer Requirements Form

February - May 2023

Student Work Readiness Programme

Students will complete a mandatory Work Readiness Programme in order to be eligible for an internship. 

Session 1: CV workshop

Session 2: Preparing for interview

Session 3: Preparing for your ATTW summer internship

Online course (to be delivered through Loop, DCU's student learning interface)

March - May 2023

Employer/Student Matching Process

ATTW team matches student with an internship opportunity. This is based on the students application form, CV and the Employer Requirements Form.

Employer is informed of the student match and is introduced to student via email. 

Employer invites student for an interview.

Employer will let the student know the outcome of the interview.

24 April - 6 May 2023

Student exam period

Thursday
11 May 2023

ATTW Community Event

DCU Access to the Workplace Preparatory Workshop & Community/Networking Event

ATTW Programme Coordinator input 

Working with neurodivergent students & employees in the workplace 

HR tips for managing and leading student interns

More details to follow

8 May - 1 September 2023

Summer internships commence

Minimum 4 week and maximum 12 week internship. 

Mid-internship check-in - on site or virtual meeting with DCU ATTW team on student/internship experience.

ATTW team available throughout the summer to contact if there are any issues.

September 2023

Programme evaluation

Post-internship evaluation. Employers will be asked to contribute to a survey and focus group to support programme research.