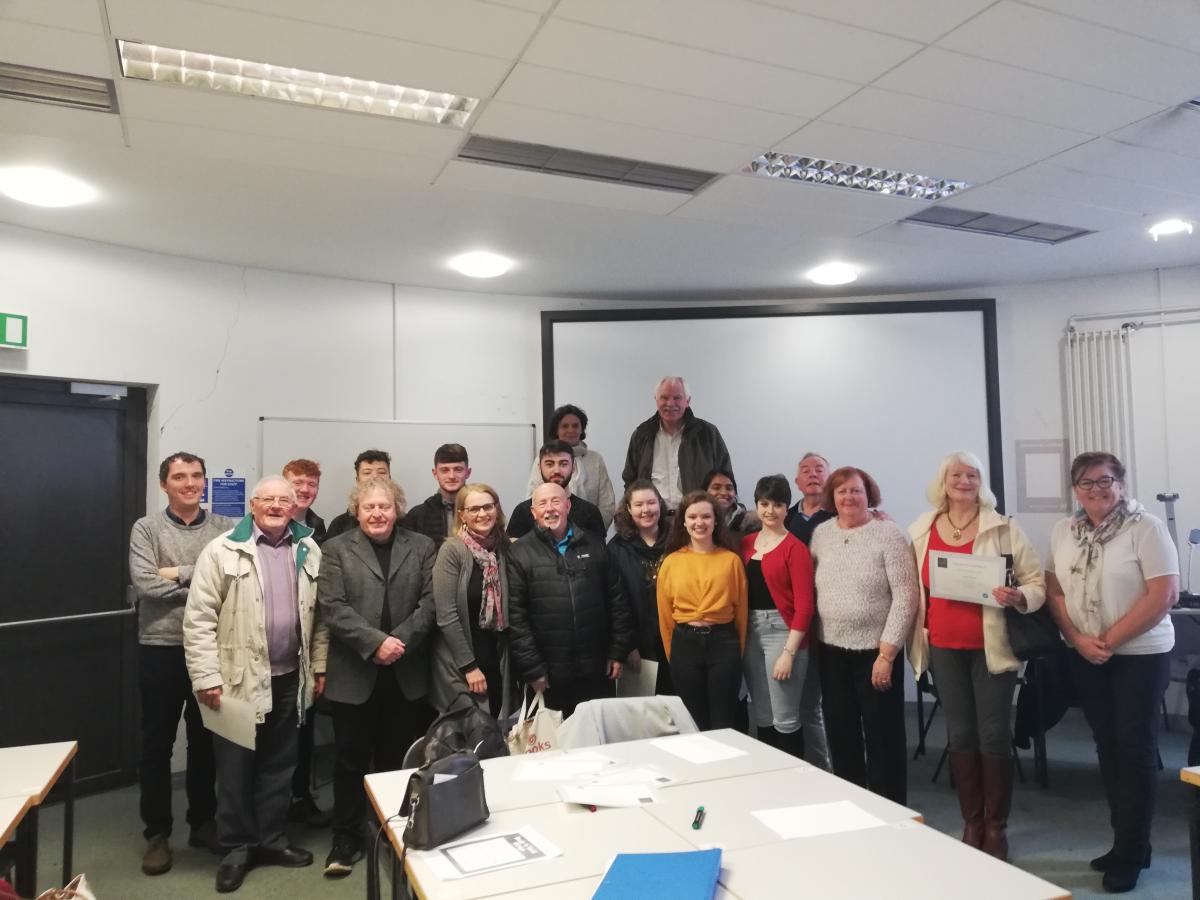 Intergenerational Music Project
DCU Age Friendly participants took part in an intergenerational music research project with Dr. Gary Sinclair for the DCU Business School and students from St. Aidans Secondary School and Maryfield College, Glasnevin.
The group met once a week over five weeks as the research focussed on an inter-generational study of how adolescents (14-17) and older adults (65-74) use music to manage change during distinct transitional periods of their lives. The workshop was structured around their experiences of music. The project is moving into phase 2 in 2019. For more inforamation contact: Dr. Gary Sinclair, DCU Business School. gary.sinclair@dcu.ie.