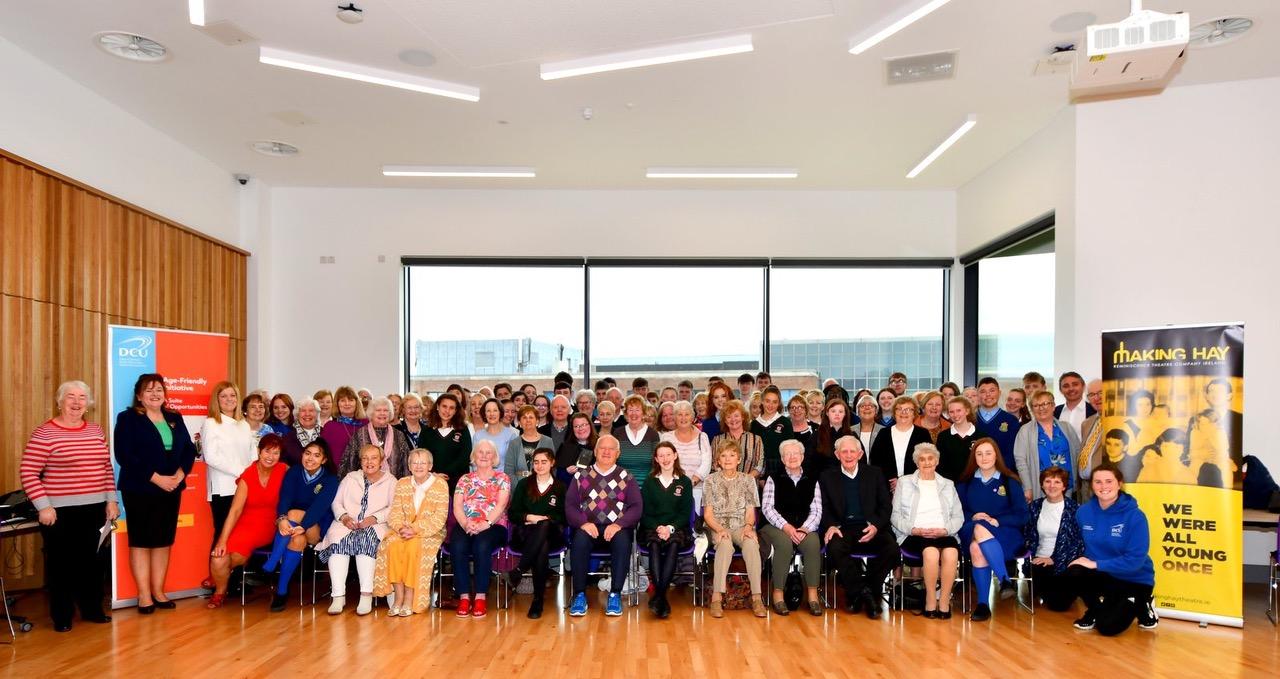 Below Image
Intergenerational Solidarity Awards May 2020
We are now open for applications for the DCU Intergenerational Solidarity Awards.
In addition to the group awards for Intergenerational Solidarity this year we are pleased to invite applications from individuals for innovative projects.
For more details read the section below on last year's winners.
For an application fom click here
On Friday May 17th, DCU hosted the awards ceremony for the winners of the Intergnerational Award 2019.
This is an annual award presented to secondary shcools who can demonstrate intergenerational solidarity and coo-operation between generations which is marked on April 29th each year by the EU.
The calibre of applicant is growing year on year and we had over 30 entries in 2019
The Winners this year were:
1st Prize
Dundalk Grammar Schooll, Dundalk, Co. Louth for a solo project "Generation Revelation" a diarised account of visiting a nursing home kept by Transition Year Student Melissa Akalonu pictured here with her proud dad Dr. George Akalonu and the AFU Coordinator, Christine O'Kelly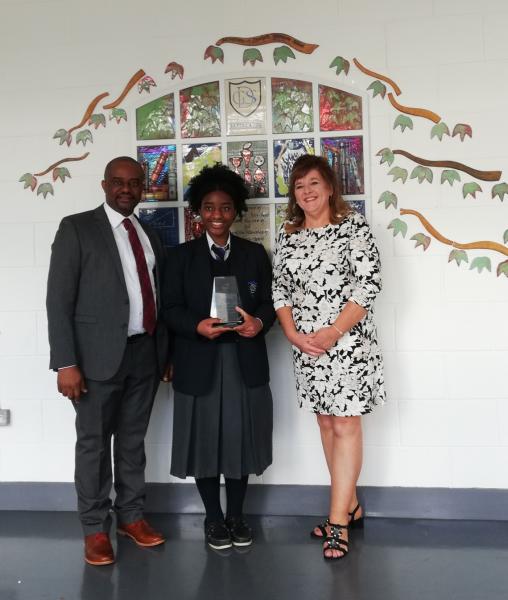 2nd Prize
St. Joseph's Secondary School, Rush Co. Dublin for their intergenerational choir. Have a look at their video here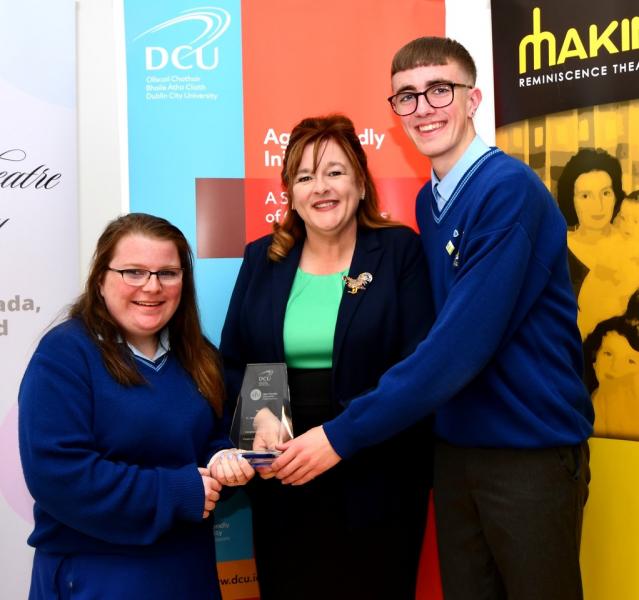 3rd Prize
Calasantius College, Oranmore, Co. Galway for a year long series of intergenerational events with their local community - Have a look at their video here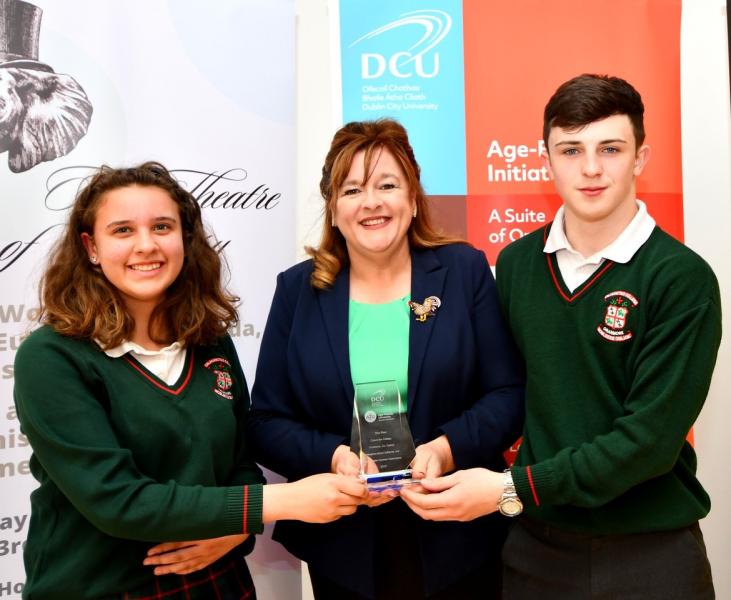 Well done to all the Schools, students, teachers and participants involved.
Look out for our 2020 Compettion which will be open from September next.