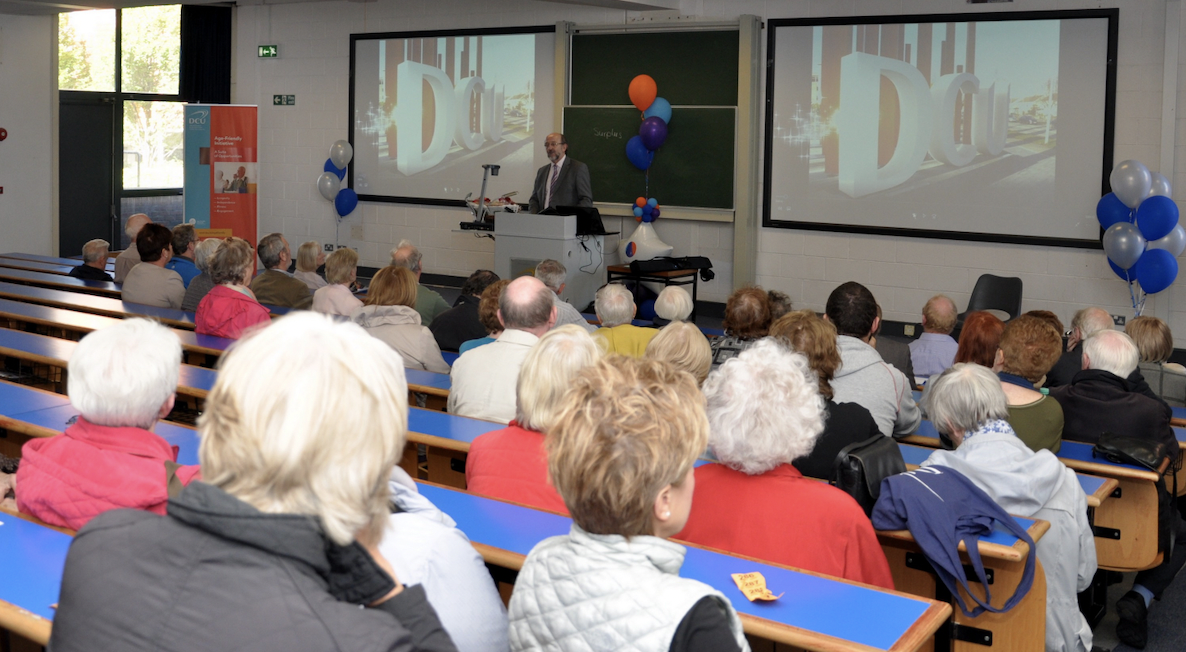 Taste of DCU 2022
For the first time since 2019, A Taste of DCU is back! 
DCU is delighted to offer a  one-day programme, a "Taste of DCU" specifically designed for mature learners and older adults.  The event will give participants a taste of the range and breadth of courses and other activities we offer in DCU, as well as providing an opportunity to visit the campus and meet with DCU staff and students.
If you are unsure which lecture is the right fit for you join us for a presentation of many different modules! 
The event will take place on Friday, August 26th from 8:00 am and the event will finish at 4.30 pm.  
On the day participants can expect a warm welcome to campus, whether you are looking to upskill to enhance your career by taking a formal course of study at your own pace or want to take part in a range of educational opportunities covering a wide range of topics from life writing to technology.  You may wish to visit our  DCU library or the sports centre in addition to choosing from a range of sample lectures and workshops on a wide variety of subjects.  There will be a free raffle and refreshments provided and more seasoned participants will be on hand to share their Age-friendly University experiences.
This is a free event but booking is essential as refreshments will be provided.
A full schedule of lectures will be available closer to the event.
Parking is available in the Helix Car Park.
Bus 44, 220 and 104 come directly onto campus daily.
For any further information please contact afuinfo@dcu.ie