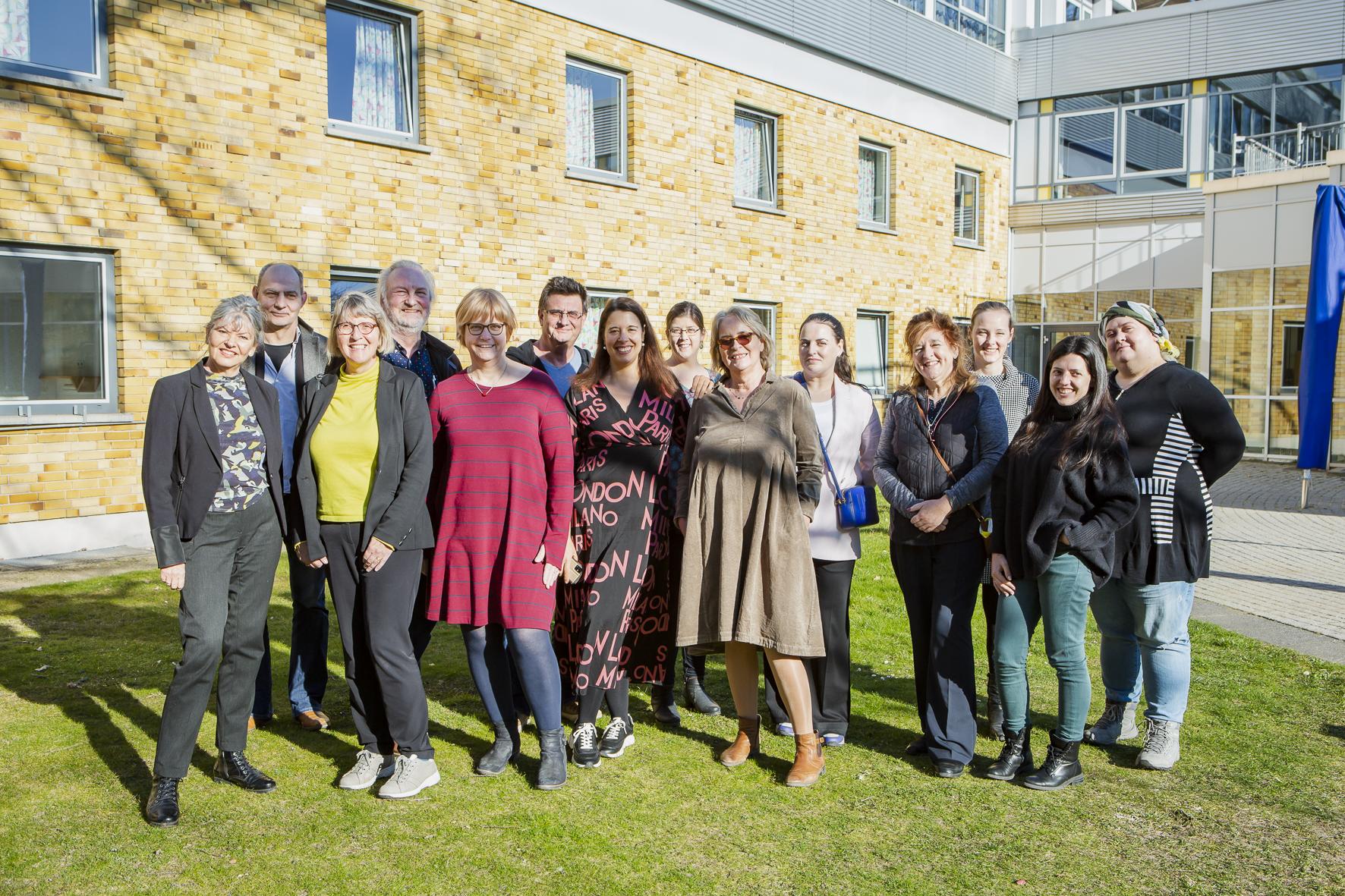 COPE project launch in Germany
Culture on prescription
Health Department prescribes art against loneliness
Working together with the non-profit ISIS Institute for Applied Social Research and the Frankfurt Health Department, DCU is participating in the EU project "Culture on Prescription". Supported by the Erasmus+ funding programme of the European Union, the project will investigate in Portugal, Romania, Ireland, Belgium, the Netherlands and Germany to what extent newly developed art and culture programmes can prevent and counteract loneliness and social isolation. 
During the pandemic lockdown, there was a great lack of opportunities for social exchange and participation in cultural activities. Across Europe, people were confined to their homes and had to rely mainly on digital means or the telephone to maintain social contact. This led to an increase in isolation and loneliness, especially among older people and people with mental distress.
At European level, surveys show that a quarter of people feel lonely half the time, and during the pandemic period this feeling also increased in Ireland. Older people, who were particularly limited in their opportunities for social exchange, are especially affected by this. This is where the EU project of the health department comes in: "By participating in the social and especially the cultural life of society, loneliness can be reduced in the population. With our "Culture on Prescription" approach, we can reach affected people directly and contribute to strengthening and improving their situation and mental health," says Dr Peter Tinnemann, Head of the Frankfurt Health Department.
This concept has already been successfully tested in other activities of the health department, such as the annual European Film Festival of the Generations, which promotes social exchange through joint cinema afternoons and brings old and young into contact during film discussions.
As in the other project partner cities, the new EU project "Culture on Prescription" also addresses citizens in the Main metropolis who felt lonely and alone in times of pandemic and would now like to participate in cultural activities again in a protected setting. Interested people can contact the health office for advice on which "culture prescription" is the most suitable and where they can redeem it free of charge after a personal meeting with the health office.
Click here to see our partner's launch article!