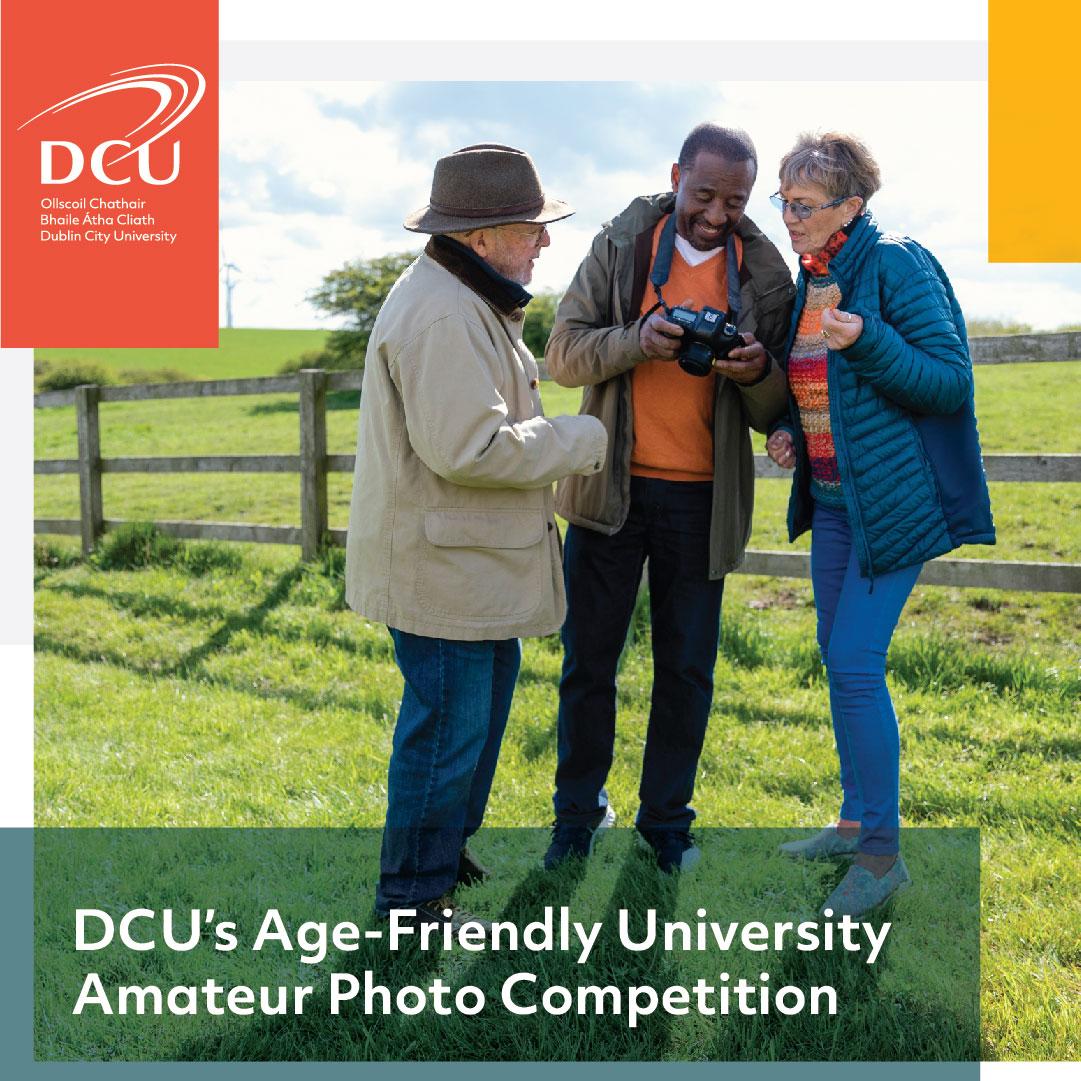 AFU Photo Competition Launch
Welcome to DCU's Age-Friendly University Amateur Photo Competition!
This competition is open to people of all ages and abilities. We are looking to find rare gems of local talent from our communities to showcase intergenerational engagement throughout Ireland!
THE THEME
The photo competition theme is Positive ageing, so photos showing groups meeting in cafes, group outings, coffee mornings, sports activities, etc., are welcome. It would be even better if  pictures could show older and younger people mixing. We want to see your photo showcasing ageing in a positive way.
So dust off your camera or whisk out your mobile and get snapping!!
Download this document, DCU AFU Photo Competition Rules.pdf to enter and for the full rules.