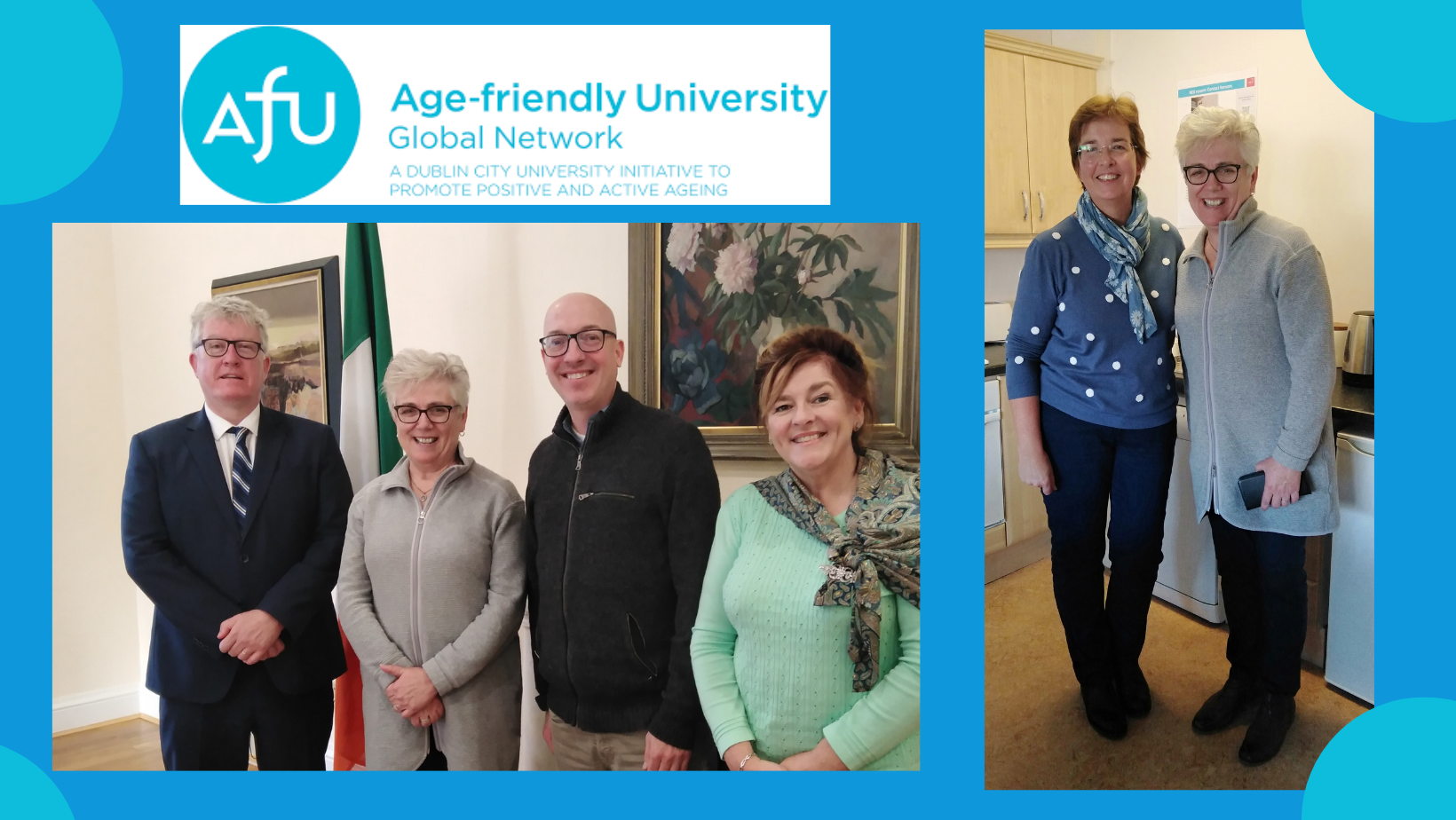 Age Friendly University
We were delighted to host Dr. Joanne Mac Clean, President University of the Fraser Valley, British Columbia, recently to discuss their age-friendly work.  President Mac Clean met with DCU President Prof. Daire Keogh and visiting AFU Fellow Dr.Eric Vogelsang, who has been working with the DCU AFU over the past two months.
President Mac Clean also met with Dr. Catriona Murphy, who leads the NEX project in DCU.  The NEX project is to develop a technological solution that will enable older adults to remain independently at home for as long as possible and facilitate caregivers to care for their family members or clients/patients in a non-intrusive manner.
Read more about the University of the Fraser Valley here